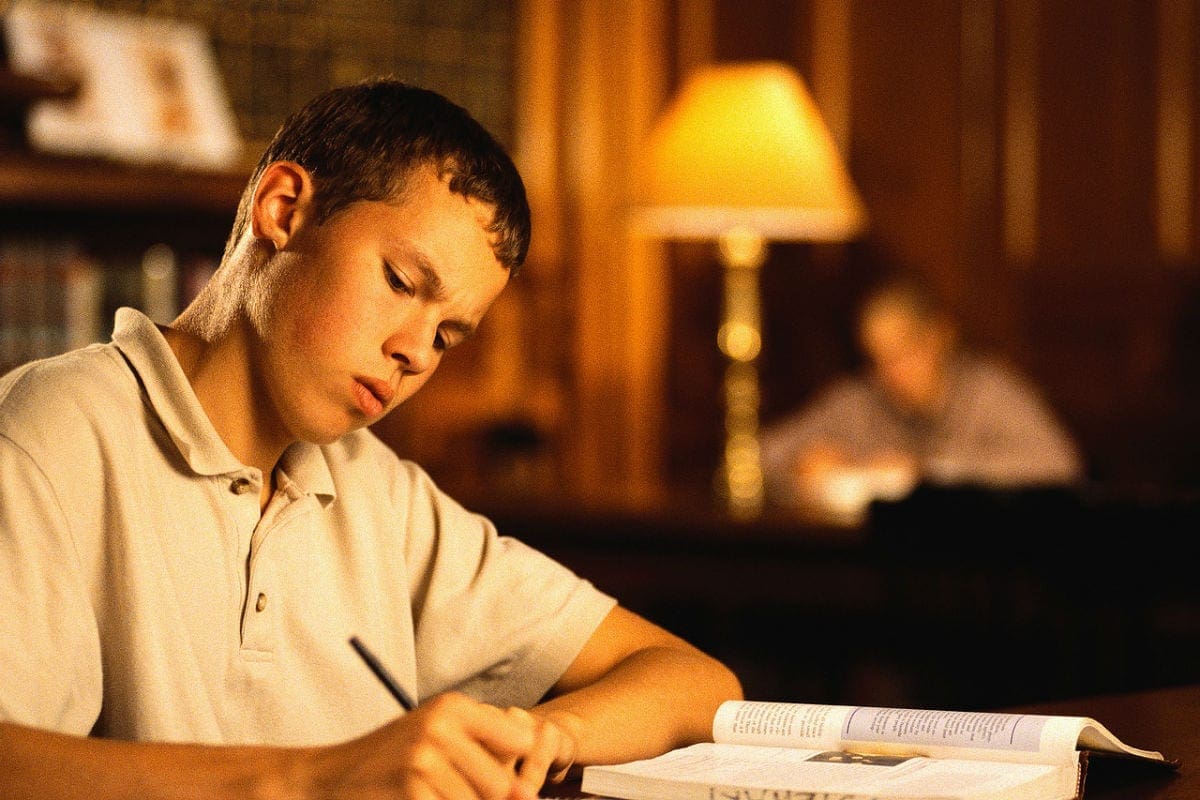 7 Tips for college students
Whether you are fond of studying or not, studying is a very important part of a college life. Of course, if you want to be successful in studying, this would probably take a big part of your time. In this article, we prepared some useful tips to make your studying and planning time easier.
1. Quick tips for college students:
If you want to be successful, avoid all kinds of distraction during studying. Be attentive on the lessons and don't try to talk with your classmates when the teacher tells something important. At home, when you do homework, turn off the TV, mobile phone, and all other things that might distract you from the process.
When you do something, try to make your best to fulfill the assignment. Be ready to study new things with a great attention and effort.
When you read new information, make notes in the notebook. This useful habit will help you to remember everything you read.
When you listen to your teacher or professor, don't try to write just everything he or she says. Learn to see important points and note the detailed plan of the lesson.
After the lesson, review and read your notes carefully. This will help you to remember all important information.
Set priorities when you study at home: don't start from easier assignments, but always do urgent tasks first.
Even if you plan to study at home for hours, take short breaks for about 10-15 minutes, this would help you to stay fresh and work faster and more effectively.
2. Set terms
Of course, when you are in college, there is always something more interesting than studying. That's why you have to understand that you should choose study over fun. It doesn't mean that you must study all time without fun, but you should plan your time wisely. When you have a lot of homework, set a priority for studying and spend a day or two working on tasks. But when the work is done, and there is still a lot of time to spend, go and have some fun, you've deserved it truly!
3. Plan your time
Studying in a college is not a simple thing, but you can help yourself to organize and planning your time properly. Plan your quarter or semester, and this will help you to stay on track. Nothing can be worse than sitting for an entire night trying to prepare for the nest morning lessons. That's why you should schedule your time to organize your day. Don't forget to mark important days when you have to finish some projects or papers. Planning time is a very important thing not only for a student, so if you learn this in a college, this will be very helpful in the future life too.
4. Stick to your schedule
When you already made your studying schedule, your next task is sticking to it properly. It may be hard for you to stay on your plan when you could have a temptation to do things tomorrow and go to have fun with friends today. Keep in your memory that when you make a plan for studying, it's useful to make a wiggle room for unexpected things. So, if suddenly a friend called you and invited for a birthday party, you will be able to fulfill everything you planned without damaging your schedule.
5. Find a quiet place for studying
This is a very important aspect of studying because if you would stay in a loud place with many distractions, it will be very difficult to concentrate on your work. You need to find a good place to study in comfort. Some students like to study at home, others prefer quiet libraries. You can sit with your books on the bench in the park, if the weather is warm, and reading outside. When you finally find a good place for studying, it will be easier for you to concentrate.
6. SQ3R method may be helpful
If you want to study more effectively, try to use a good SQ3R method based on next things:
Survey: before you start studying, look up the information you need to read. View chapters, subheadings, any tablets, figures, and paragraphs in the book. This won't take a lot of time, but you will understand the content of the chapter you need to learn.
Question: while you're reading the book, keep asking questions about the content. For example: what is this article about? How these facts can help me to write tests tomorrow? What questions this paragraph is answering?
Read: use all information you got from two previous points, and read the chapter. Be very attentive and don't let your mind to be distracted with anything.
Recite: try to recall all important points you have read, and tell everything you just have read. You also can write down the major points to remember everything better.
Review: when you have finished with reading and telling / making notes, review everything again to make sure you remembered all information properly.
7. Use some help from professionals when you need it
Of course, sometimes you may get a difficult assignment that will be hard to do. For example, writing an argumentative essay or making a lab report could be difficult to make for many students, especially if you have got a lot of other tasks in the same time. Making a complex paper can be a real challenge, but before you take it, make sure you will be able to fulfill other assignments in time. If it seems too hard, it's never late to as for professional help.