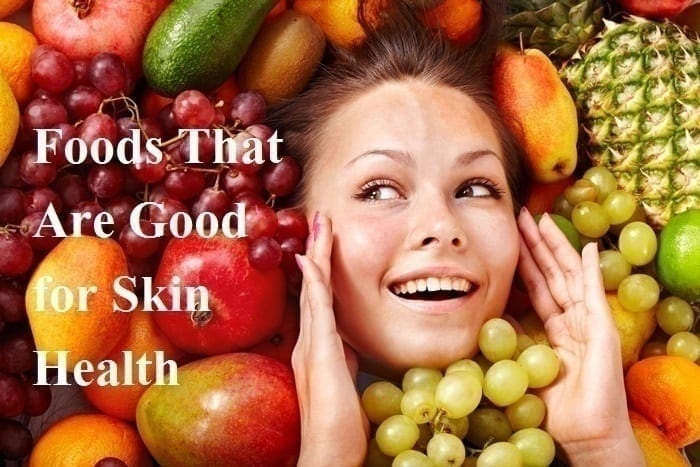 People are fast becoming more aware of the dangers of chemicals and toxins in general. More often than not all types of beauty products, from men's hair gel to women's makeup, contains harmful chemicals. It is important to know what is going into your body as a result of what you consume. So taking a skin care product to improve your skin is not an optimal choice if it contains chemicals which are actively harming your internal organs. Here are Seven active ingredients to look for in skincare products.
1 – Alpha Lipoic Acid (ALA)
Possibly the most powerful anti-aging, antioxidant and anti-inflammatory agent available. It is one of few compounds that is both fat and water soluble. And it is 400 times stronger than Vitamin E and Vitamin C combined, so the much-touted recommendation to use Vitamin E for skin care is not effective advice in comparison. The key component to look for in any skin care product.
2 – Dimethylaminoethanol (DMAE)
This is a supplement as well as a form of skin treatment. It has many benefits including being a precursor to Acetylcholine, maintains muscle tone and is a power anti-inflammatory and membrane stabilizer. When applied topically studies have shown that the effects are both instantaneous and cumulative. Results can be seen in twenty minutes.
3 – Vitamin C Ester
The benefit of this Vitamin is that it makes other compounds in the mixture more absorbent and therefore effective. Vitamin C Ester is not the standard Vitamin C in the form of ascorbic acid. Vitamin C ester is fat soluble, which is a significant difference in terms of absorption capabilities. It regenerates Vitamin E and helps produce collagen and elastin, the two components that give skin its strength and elasticity. Vitamin C ester also provides eight times greater antioxidant activity than the Ascorbic Acid type. Check out the Best liposomal vitamin c supplement.
4 – Neuropeptides  
If you see the word written on the label of a product it's a good thing. The inclusion of Neuropeptides does a whole lot for your skin, including improving resilience, firmness, elasticity, tone and texture while also decreasing the appearance of wrinkles, as well as hydrating the skin itself. They are quite expensive to manufacture and are not to be confused with pentapeptides.
5 – Polyenylphosphotidyl choline (PPC)  
In terms of adding moisture to the skin, there is no better compound than PPC. Because PPC is an unsaturated phospholipid, and phospholipids are the chief moisturizing agents in our skin. PPC can increase the appearance of a radiant glow as well as rapidly moisturize dehydrated skin.
6 – Copper Peptide (CP)
CP is often referred to as the ultimate skin regeneration product. It does what a number of effective skin care products do, including an increase of Collagen and elastin, as well as acting as an anti-oxidant (similar to hyaluronic acid, itself a brilliant skin care nutrient). But it does them faster. It also helps in the bodies tissue building process and smooths skin and wrinkles faster than anything on the market. It's been around since 1997 and is still probably the best today.
7 – Retinol
Retinol is derived from Vitamin A. A stronger version of Retinol which you may come across is Tretinoin. Retinol works due to the tiny molecular structure of Vitamin A which seeps into the lower layers of the skin. Retinol has been proven to decrease wrinkles as well improve skin hydration levels and skin tone and texture.
Best Essential Oils
Another route to go down when treating your skin is to get the best essential oils possible. This provides a more natural avenue which can also be very soothing and therapeutic.
This Infographic – 10 Best Essential Oils For Skin – Was Created By Fixyourskin.com
Here are three of the best essential oils in the marketplace.
Ylang Ylang Oil – This essential oil contains a wide range of properties including antidepressant, antiseptic, aphrodisiac, hypotensive, nervine and sedative capabilities. It is also good for insomnia and fatigue. It's pretty much good for everything. It is incredibly effective at maintaining the oil and moisture balance in the skin.
Geranium Oil – The therapeutic properties of this oil are well known, used extensively in Egypt in ancient times. It reduces wrinkles as it is an astringent, meaning it induces contractions in different parts of the body. It tightens facial skin and slows down the effects of aging. Other benefits include a balance of hormones, reduction of stress, an improvement of circulation and a reduction in blood pressure.
Lemongrass Oil – This oil is effective at treating acne and large pores. It is also an astringent, like Geranium oil and is known for enhancing the skin's glow. It is also an antiseptic, deodorant, diuretic and nervine agent proven to battle depression.
Watch out for the items listed and add an essential oil to your skin regiment. Your skin will thank you.
About the Author: Hello, Sarah, here from FixYourSkin.com! I have a lot of experience with skin health and have written several articles that have been published. FixYourSkin has a lot of tips, health advice and DIY recipes which can give you great looking skin without any side effects!