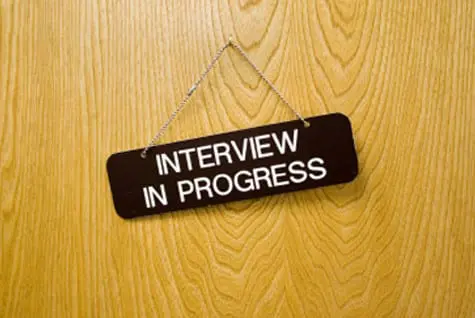 All your planning and preparations will make your interview much smoother. But you must remember that you have only one chance to sell yourself and now its the time to do it.
Greeting the Receptionist
Each interview you attend will be unique, but most interviews follow a standard progression. The first thing that you have to do when you reach the interview location is to greet the receptionist or whoever is in charge of the interviewees. It is essential that you treat this person with respect and courtesy. Even though they might not be directly involved with your interview, their casual remarks to the person responsible for hiring could be critical.
Impress the Interviewer
Now it's your chance to meet the interviewer(s). Don't forget to smile and walk tall and confidently. Remember the moment you walk in the interviewer(s) as already started evaluating you. Show enthusiasm for the position and try to be energetic. It only takes five seconds to make an impression of you, make sure it is a good one.
A confident handshake
While shaking hands make sure that your handshake is firm but not too strong. Establish eye contact while you shake hands. This makes the meeting more memorable.
Don't bore your employer
While answering the questions it is important to be thorough and honest. You must give informative and complete answers without boring the employer.
Interviewers will pose open-ended questions, but it is up to you to offer enough information to give them a sense of who you are. One word 'Yes' or 'No' responses are forbidden. They offer no information to the employer. See to it that you maintain good eye contact with the interviewer(s). Don't be afraid to laugh and relax in an interview…be yourself!
Interview the Interviewer
It is important that you ask the questions that you have prepared. The interviewer(s) will be impressed with your interest in the company.
Space your questions throughout the interview so you do not have a long list at the end. If your questions have not been answered do not leave until they are.
Closing the Interview
When both you and the employer are finished asking questions and you have nothing further to offer, it is time to close the interview.
Before leaving remember to ask when the decision will be made and thank the interviewer(s) for their time. But before the interview ends you must make sure that you feel comfortable leaving.
If you feel that you have not given enough information to be considered for the position, offer a closing remark highlighting your strongest skills and qualities. Leaving the employer on a positive note is as important as making a good impression.