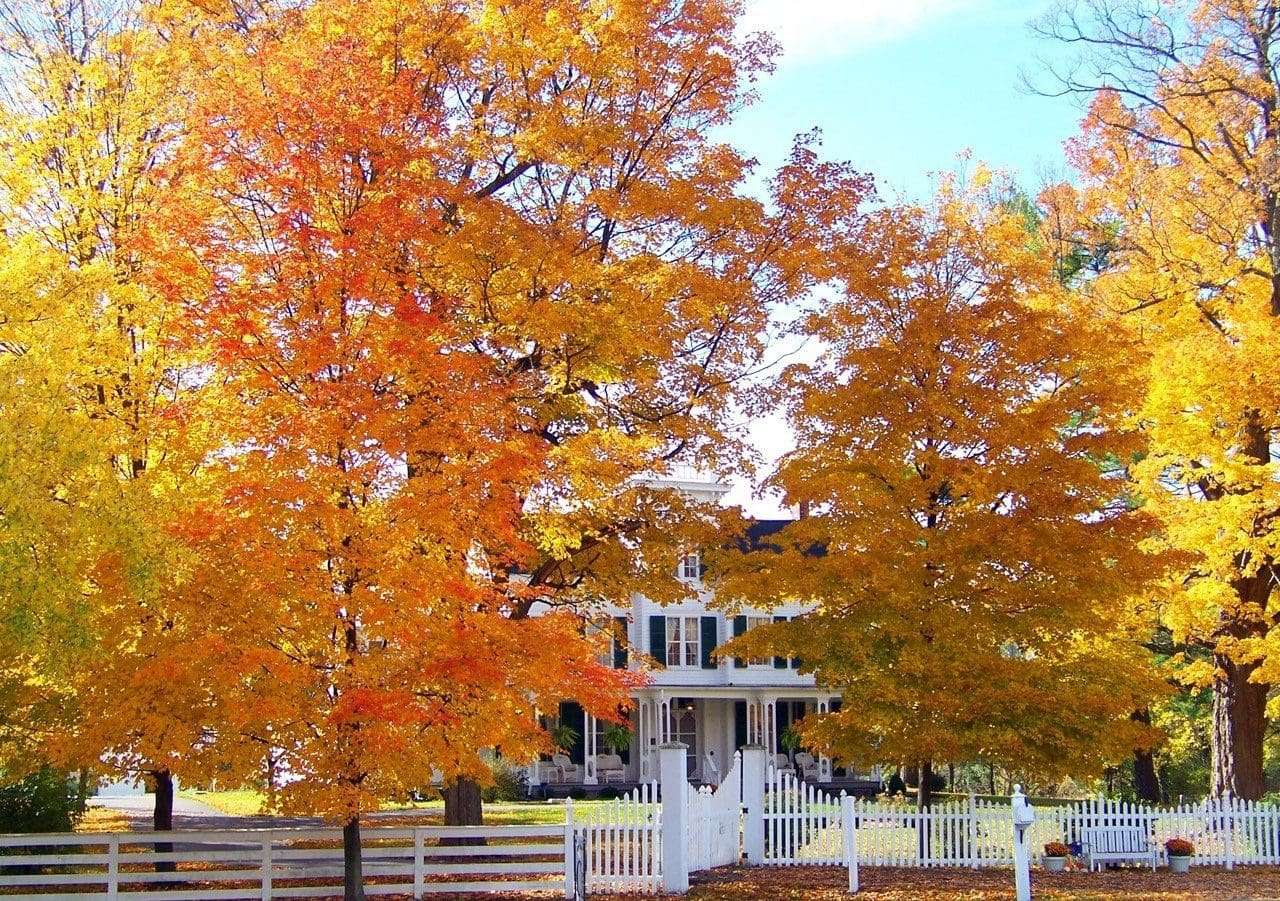 Seeing as summer is slowly coming to an end, you may be thinking about getting ready for fall. The change in weather means that it could be time to make slight changes to your home as well. There are simple things that you can do to ease into fall and ensure that it's a smooth transition. Making the inside of your home cozier and looking after the outdoors are a couple of examples. Below, you're going to find easy ways that you can get your home ready for fall.
Replace the Furnace Filter
If you've got a forced air cleaning and cooling system, then you should look into replacing the furnace filter. Forgetting to replace the filter could result in problems with the blower motor long-term as dirt could start building up. Seeing as the weather should start getting cooler, this isn't something that you need. It's recommended that you change the filter every month.
Insulate Your House
Next, consider the benefits of insulating your home. Since winter is a few months away, it's an excellent time to make sure you don't have unwanted air seeping into your home. Here are a couple of tips for insulating your house to try.
Caulk Around Windows and Doors: If you notice that air is coming through windows and doors, you should caulk such areas. To caulk your windows, you'll need a putty knife, tube of caulk, flat craft stick, and a caulk gun. Take a putty knife and use it to remove any old caulk and then apply a new bead of caulk on the cracks and smooth it out.
Use Thick Curtains: To keep heat in and cold air out, thick curtains can do the trick. Don't forget to open them during the day so that the sun can come in and bring natural heat inside.
Do a Declutter
It is possible that during the summer, you acquired things that you no longer need. On the other hand, perhaps you haven't decluttered in a while and could do with more space at home. Take time out to go through all of your belongings and single out ones that are no longer used. Put sentiment aside when doing this task and be sure you aren't hoarding items that you're never going to revisit or use. By giving your home a good declutter, you're subconsciously welcoming a new season.
Do a Maintenance Check
You also want to be sure that everything at home is working as it should be. This can be done by carrying out a simple maintenance check on your appliances, plumbing, and electrical wiring.
Plumbing: There are several common plumbing issues that you want to check for. Some include dripping faucets, leaky pipes, running toilets, low water pressure, and clogged drains. Inspect to see if there are any noticeable faults and fix them before they get worse – navigate to this website to learn more.
Appliances: Your home appliances need maintenance as well. This includes your fridge, dishwasher, stove, air conditioner, washing machine, and the likes. In case you need any appliances replaced, or new ones installed by a professional, search for a "handyman near me" and see which ones offer the services you need at an affordable price.
Electrical Wiring: This is an important one as electrical issues could be a hazard and also start a fire in a worst-case scenario. It's always in your best interest to have a licensed electrician come and look at it to reduce the likelihood of mistakes.
Fertilize Your Lawn
Did you know that fertilizing your lawn in autumn could help protect it during the winter? Doing so will trigger renewed growth, so your grass is thick and healthy before winter comes around. To fertilize your lawn, first determine whether you have a cool season or warm season grass as that will dictate the type of fertilizer that you purchase. Next, you'll need to calculate your lawn space and then go on to fertilize your lawn.
Change up Your Interior
If you're someone who enjoys changing up your interior, fall is a good time to do so. You can bring out your burnt oranges and olive greens to set the mood. You don't have to make any dramatic changes as you could do simple things such as adding new throw pillows or buying a new piece of art. If you enjoy painting, you could change the wall color in one or two rooms as well.
Getting your home ready for fall is a good way to end a blissful summer. Small things such as these can take a weight off your shoulders and also make your home more comfortable. Be sure to start completing these tasks sooner rather than later to ensure you are ready by the time fall is here.