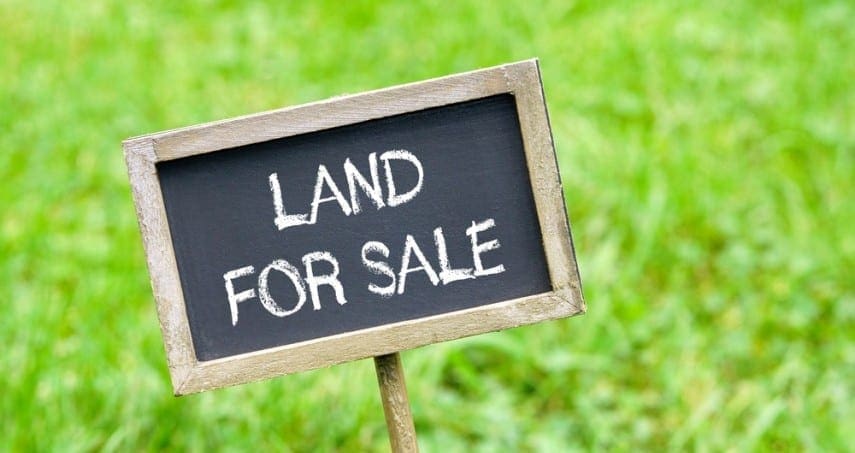 Are you contemplating diversifying your investment portfolio to include land? Does the price seem too heavy to bear? Or, do you wish you had gotten it a few years back when it was still cheap? These are all common questions that go through the minds of prospective land buyers, especially first-time buyers.
There are many reasons you should buy land. For instance, there's the fact that land is a finite resource. Land is also less expensive than other real estate investment opportunities and is almost always an excellent long-term investment. On that note, this article will throw light on five reasons why you should buy land.
1. Versatility Options and Earning Potential
There's so much earning potential when it comes to land ownership. This ranges from cash rent from farming to oil drilling and even farming or gardening. The versatility that land has is part of what makes it a worthy investment. For instance, as a planter or gardener, you can buy land and use it to cultivate outdoor plants. However, ensure you access the soil before you buy land to know what type of plant will thrive in it. You see, when it comes to plants, things like sunlight, moisture, harsh weather conditions, and the growing season can affect growth.
Plants like hydrangeas and lavender thrive better in loose dark soils than soggy soil or moist soil. That's because loose soil promotes good drainage. Alternatively, you can opt for container garden plants as it's a great way to have different outdoor potted plants in one plot of land.
Container plant gardening gives you room to customize the plant's soil and nutrients using water-soluble fertilizer to fit its needs. These containers can come as a basket, a planter, or a pot, depending on the drainage hole you need. If you're a newbie to gardening, you can listen to a gardening podcast or read gardening books to learn more about plants, fertilizers, and soils.
2. Land is an excellent long-term investment.
One of the most attractive things about buying land is that it can be a hands-off investment that appreciates over time. In simple terms, when you purchase land, you don't necessarily have to do anything on it, yet its value will continue to rise with time. This gives it an advantage over other forms of investment which require you to monitor actively.
For instance, if you have been living for a long time in a house in which you're the homeowner and now you want to sell it, you'll likely get it sold at a higher value today than when you bought it. Additionally, you can embark on a home improvement project to increase the value of your house. This could mean getting a new roof, investing in roof repair, replacing your shingles, changing the flooring or windows, and repairing other damaged utilities and appliances. All this will give your home the feel of a new house. Alternatively, you can get some professional help.
Many local companies across the United States manage all sorts of home repairs. A quick Google search will help in that respect. For example, if you live in the northern Virginia area, you can search for northern Virginia roofing companies that provide roofing services at a fair price. Some of these roofing companies will give you a free estimate to help you compare prices. However, ensure that in the end, you choose a company that uses durable and quality materials to provide quality work professionally.
3. The buying process is easy.
Nowadays, buying land is easier than ever. You can do the entire process online. Moreover, you don't necessarily need an inspection before purchase. Understandably, handling land transactions for the first time can be daunting, as the process may seem complex, especially if you don't know which land seller to trust. To save yourself time and stress, you can ask for a referral from a real estate realtor or broker. A reliable land seller like Acrebin will provide you with every type of land worth buying at a reasonable price and make the entire process easy.
4. It's easy to finance.
There are many land financing options that you can use to buy land if you don't have the funds at the moment and you don't want to lose out on an opportunity. Albeit, financing real estate investments with other people's money can be risky. However, if you're careful and plan your finances well, you'll be able to pay it back and make some profit without stress. Many private money lenders offer financing terms that make it convenient to buy land on a budget.
If you're considering buying land in Raleigh, NC, partnering with a knowledgeable realtor Raleigh NC can significantly benefit you. Coldwell Banker Howard Perry and Walston is a trusted company with experienced realtors specializing in Raleigh. Their expertise in the local market can provide valuable insights and guidance as you navigate the land-buying process.
5. It's a finite resource.
Land is a finite natural resource which means that there is no new land coming out of nowhere. Coupled with the growing population worldwide, eventually, there'll be no new land for sale. Real estate professionals understand this clearly, and that's why the industry is booming. Besides being a finite resource, the prices of land don't dwindle. Unlike company shares and cryptocurrencies, which are volatile, the monetary value of land is typically steady, and even when it changes, it's more likely to appreciate than depreciate.