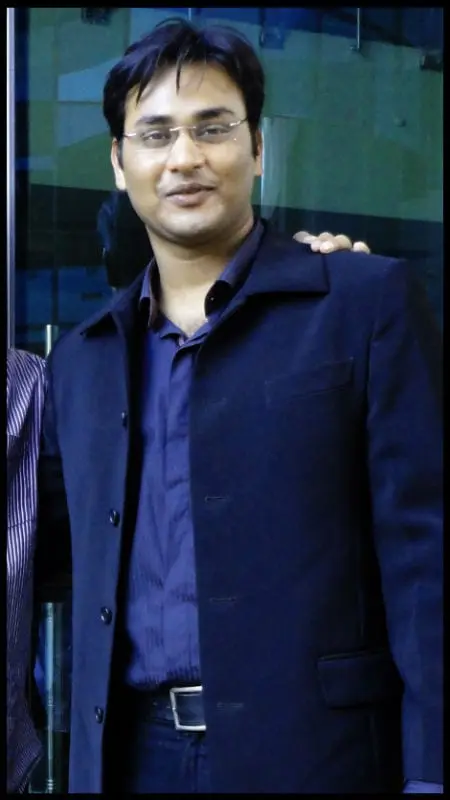 1. What do people need to know about Kanishka Prakash?
Well first of all I am one of "Mango People (aam aadmi)" who loves to live every second of a day. Positive thinking is my strength and this attitude helps me a lot to live happily in this competitive world.
Apart from this, I am Co-founder of a startup in Manipal – Insight and Founder of ApnaFeelings.com.
2. What does Manipal and ManipalBlog bring to your mind?
Manipal, it will be difficult to put my emotions on a page, yes Manipal is like a home for me.In 3 years, it has given me a lot.It is a journey of how a shy child became a confident man.Coming here and meeting hundreds of people coming from different places, it is "like,share, plus 1" kind of feeling.Manipal gave a platform for interacting with every type of people present on this earth.
It was 27th august,2011 when me with my friend Nitin Agarwal started our journey of Insight-a student initiative which serves as a bridge to the gap that lies between the commercial sector and civil community.Presently 70+ shops of Manipal and Udupi are advertising online on this website. But before this the major task was to convince these people, me with my friend visited more than 200 shops of Manipal to build this platform.
In doing this, I came more n more close to Manipal and people of Manipal and Udupi.There are few people who are joined with us, treat us as their children like Vasant sir (owner of Aashirwad and Geetanjali movie hall), Akshata Mam (owner of Piccolos Ice Cream Parlour),
Sandesh sir (owner of Sowmiya Tours & Travels),Manoj Sir (owner of Shefin's Group), Shariq Sir (owner of Wicked), Robin Sir (owner of Let's talk Mobile Shop) and Salahuddin sir (owner of Dawath Family Restaurant,Udupi).I will miss all these people and Manipal a lot when I will complete my engineering.
ManipalBlog is a platform through which a person who is unknown of this city, can get to know a lot about it.Manipalblog featured Insight in it's starting days.We also had a meeting with Vishal Sir (Founder, Manipalblog) about progress of ManipalBlog and Insight.All I can say is you people did an awesome and solid job with ManipalBlog and my best wishes are always with ManipalBlog Team.
3. 5 things you wish you could do?
Bring Steve Jobs back to this planet.
Create Snow fall in Manipal 😀
Direct SRK in a movie 😛
On a world tour with Indian Cricket Team.
Make an underground metro from 10th block,MIT hostel to Academic  Block 😀
 4. What do you want to know about the future?
I want to make future, don't want to know anything about it.
5. What projects are you a part of and where are you hoping to be 10 years from now?
Presently I am busy with ApnaFeelings, we four friends Nayan, Harsh, Amar and me built a platform where people from India can share their feelings.We all have someone special in our lives. The person can be our parents, our siblings, a special uncle or aunt or may be a special someone – boyfriend or girlfriend – or husband or wife.
At ApnaFeelings,one can share his/her love for these people.There is also a weekly winner and some of the most popular and heart touching stories will find their place in the Book which we are going to publish in a year time.
10 years from now, I want people to take me as an example,a successful Entrepreneur.
Do you want to be interviewed by us? Like our Facebook page and follow us on twitter to get a chance to feature on ManipalBlog. We put up the offer every day at 9:15 a.m. IST.