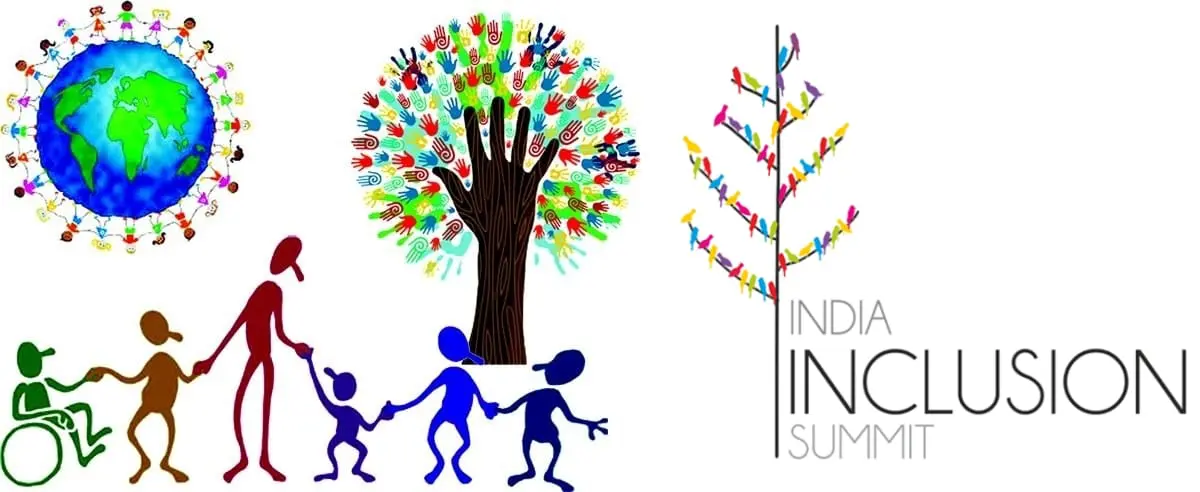 I am Sujasree Kurapati, working as an accessibility consultant for last six years and as part of my job I do make sure the digital content we audit and remediate is accessible for people with disabilities which include visual, auditory, mobility and cognitive categories. So I am part of making technology inclusive, almost every day.
In this year, we had to shift our office to new premises and I was asked to take care of it as I am also playing the role of managing director. Since I know our company hires people with disabilities, I wanted to make sure we provide accessible environments and services for our employees with disabilities. So I made adjustments within the premises to include carpets (shown in the picture below) for easy and identifiable navigation, wide entrance door to make it wheel chair enabled and provided railings at steps. I was very clear even while searching for our office premises as well to make sure the main building doors and entrance are accessible for people with disabilities. I also made transportation approved from higher management for daily transportation of our employees with disabilities. After all this, I was able to see fully satisfied and inclusive environment that made my team and me very happy. Of course big thanks to our leadership team.
As a 100% accessibility focused company, we also make sure our internal services are accessible for people with disabilities. We do have and will continue to provide employment opportunities for people with disabilities.
As part of my job, I had to demonstrate the importance of accessibility and our products to the compliance team of one of the major companies in India. When I went there to do this, I found that their environment was not at all accessible. Being a physically challenged person myself, I found it very hard to step in to their entrance. I took support from the security personnel to go over all the steps before their main reception. Before even starting my actual demo, I explained them the situation and how I had to depend on security for minimal needs. I wasn't hesitated at all to tell them that company has to be sensitive about making environments accessible before even trying to pitch and generate revenue from accessibility projects.
As part of my routine work, I speak to people every day and unfortunately many people do not even know the meaning of inclusion and accessibility, especially in India. So it has become my regular duty to create the awareness about how people with disabilities use the technology and lead their life. I do train different communities on accessibility laws and make them aware of standards to be followed in making their digital content accessible for people with disabilities.
While the above is all from my profession, I do have a personal story to touch the hearts. I met with an accident at the age of 20 years and as a result my spinal cord and both legs were injured. My spine got operated and I spent my life on bed for 3 months like a dead body. The greatest part of it was, I was never sad about this. After 3 months, I went through all baby phases and did lots of physiotherapy for one and half years to walk on my own. I continued my education and well settled now. After this incident, I have been hearing from many people that I am the real inspiration. I really do not take these appreciations but I do feel proud of myself for the way I dealt with the situation. One thing I showed to the world is nothing is impossible if one is really determined. I always showed the attitude to love the challenges instead of running away from them. It is not just the kind of inspiration I tried to evoke but to make other challenged people self-inclusive.
My personal and professional experiences changed me to be a very sensitive human and now inclusion is part of my brain and heart so I always think of inclusion at whatever I do. I am glad that I am part of it. I wish and hope to see an accessible India soon. Recently, I am very much inspired by an article, from one of my colleagues. While US people celebrate their freedom of voting, we at India still suffer from this. If I get a platform, I want to question the government if it doesn't have sufficient funds to enable people for voting rights, after the fact that we vote to elect the government in democratic country like India? The other problem that bothers me a lot in India is an inaccessible housing architecture. Sometimes I cringe to visit some of my relatives houses, not because I do not like them but for their inaccessible house entrance. See the picture below. I literally have to wait for others to help me, which I hate 🙁 . This is what I wish to be changed in India at first. But the change should come from every individual and then only it is possible. 
The 2011 census shows that 26 million people are suffering from one or more disabilities and 1 in 10 families has at least one person with a disability. People with disabilities are often seen as a burden in Indian society but in fact we have tremendous potential and given the right kind of support, can make important contributions to society. So I believe it enables our own families in a bigger way if we consider inclusiveness at every act we do.
While this is all at my individual capacity, now I want to use my position to go beyond it and create the same awareness in government bodies. It's my short term goal to meet politicians very soon and explain how essential it is to create an accessible environments and services to include people with disabilities. I am also planning to make our company partner with other non-profit organizations and involve all of our employees in every event so that we make individuals to be sensitive about it in every activity they do. I wish myself good luck. 🙂
This short story is an entry in the ManipalBlog.com writing contest 2014, in support of India Inclusion Summit 2014 to be held at Bangalore on November 29th and 30th. To know more about the idea of an #InclusiveIndia follow @IndiaInclusion on twitter or visit their Facebook page at India Inclusion Summit.
About the author: Ms. Sujasree Kurapati is a software engineer at Deque Software Private Ltd in Hyderabad.