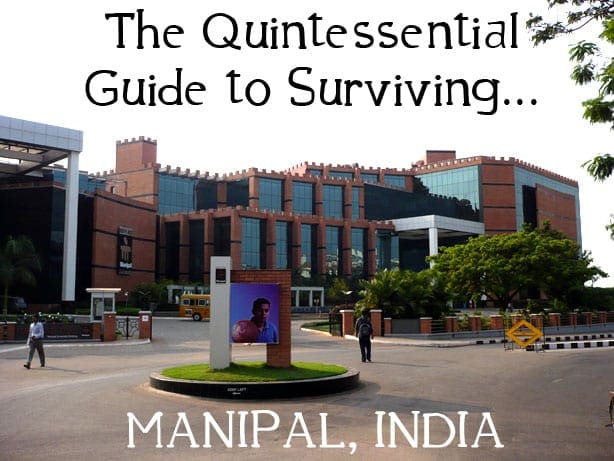 Moving away to school can be really scary. You may not know anyone. You may be unfamiliar with the city. I sympathize with any fears incoming freshman may have. When I decided to come to Manipal Academy of Higher Education all those years ago, I was afraid, too. I didn't know anyone at the school and I knew nothing about the area. But I found ways to make the transition a bit easier.
1. If you live in the dorms, talk to your roommates and floor-mates. Chances are, they don't know anyone either. You don't need to go through this big change alone. Make friends with the people living closest to you. Some of my fondest memories from living in the dorms are with the people who lived just down the hall from me.
2. Go to any events happening on campus. During the first few days,  there are so many awesome things happening around campus. Gather up a group of your new friends and explore! You'd be surprised the things you could discover around campus and the people you'll meet.
3. If you're nervous about making sure you get to class on time, take a walk. Grab your schedule and figure out exactly where your classes are. That way when the first day of class rolls around, you're not wondering where AB 5 is. You just know.
4. First day of class…. I'd like to preface this by saying I can remember being absolutely terrified on the first day of class. Are my professors going to be really mean? Is my class going to be way too hard? Am I going to be the weird kid sitting in the corner with no friends? Am I going to fail out of college?
Now – I understand it's okay to be worried. But don't be. A majority of professors are very sympathetic during the first few classes, especially to freshman. Once again, chances are,  the other students in your classes are probably thinking the same things! You are not alone.
5. Talk to your professors. I know this seems lame, and you don't want to be the "teacher's pet". College is not like high school in that sense. It's actually cool to talk to your professors. Get extra help. Ask questions. Having a good rapport with your professors means they'll be able to write letters of recommendation for you for that scholarship you need. You'll be able to go back to them if you need extra help in the future. Trust me – talk to your professors when you can.
6. Keep a planner. This was a life saver for me. Write down any reading assignments, papers, tests, and quizzes beforehand. Plan accordingly.You'll thank yourself later.
7. Join a club! Join a sports  team! MAHE has SO much to offer. Find something you love and pursue it. That's what college is all about!
8. Take pictures. You'll want to remember every night out and every night in, running around the dorms.
9. Take your schoolwork seriously. If you blow off the beginning of the semester, you'll be swamped at the end. Do yourself a favor and stay on top of your homework (which is why you should keep a planner). You're paying lakhs of rupees each year to be at school. Why waste that? Learn as much as you can. Absorb every bit of knowledge possible.
10. If you're living far away from home, make sure you still talk to your family! Phone calls and Skype calls are life savers. Make trips home when you can. Even though you're a big, bad college kid now, you don't want to forget where you come from. I think that's really important.
11. Just breathe. It's going to be okay. There is no fear that you can't face and there's no problem that can't be solved. There are so many amazing people at MAHE and someone will be able to help you. Whether it's your Mentor Guardian, Teacher, or a friend down the hall, someone is going to be there to help you sort things out.
I'd like to close this by giving you a quote from Frederick Buechner, an American writer and theologian. "Here is the world. Beautiful and terrible things will happen. Don't be afraid."
Keep that in mind, and enjoy your freshman year of college!