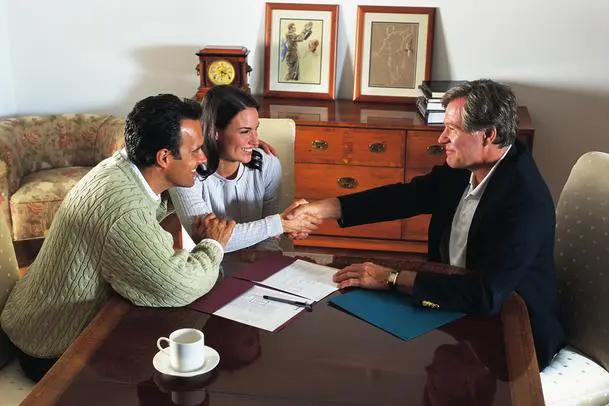 Buying a home is a huge step in one's life. Though easy access to a suitable home loan from top banks makes it a convenient affair, a significant depletion of savings is still required for home loan payment. It, therefore, becomes increasingly important that you not just buy or construct the home, but also protect it. Investing in a home insurance policy is therefore critical to shield your home from natural and manmade threats.
What is home insurance?
A home insurance policy is an insurance that protects you from financial setbacks due to damage caused to your property. Home insurance policies are of two types-
Basic fire insurance policy- This policy covers your home against fire as well as other hazardous events such as storms, lightning, floods, and riots. An add-on cover can also be bought against terrorism. Check with your insurance in case there are additional premiums to be paid for protection against landslides and earthquakes.
Householder's package policy- HPP covers the property under two heads- one protects your building against fire or related hazards, while the other insures the contents of the house. This type of policy also provides optional covers to the contents of the house in cases of mechanical damage, electrical breakdown as well as burglary.
What are the benefits of home insurance?
Home insurance provides in Stuart, Florida a cover for both the structure as well as the contents of the home. You can secure your assets at lower premium rates compared to other insurance policies. Also, insuring one's home provides the necessary cushioning against unforeseen circumstances. As the payouts are timely, it allows homeowners to quickly get back to their normal lives as they can begin the rebuilding process sooner. Finding the best Home Insurance Myrtle Beach has to offer is easy!
Who needs to purchase home insurance?
The common myth is that home insurance is only for homeowners. However, it is not so. Home insurance works for both owned and rented properties. You can insure all the furniture and appliances in your rented abode while the landlord can insure the building structure. Similarly, if you both own and live in the property, you could insure both the home's structure as well as the amenities inside it. This would ensure that you do not suffer huge financial losses in case of a catastrophic event.
How much should you insure for?
You should evaluate the cost of construction as well as the cost of amenities inside the home before purchasing an insurance cover. Be aware not to underinsure your home as that would significantly reduce the total claim on your property in case of unforeseen circumstances. Periodically, reviewing the insurance cover on your home can help in preventing you from underinsuring.
Can you lower the premium of home insurance cover?
If you agree to share the repairing costs, you can reduce your liability and in turn your premium. You can get discounts if you take multiple insurance covers. Discounts are also applicable if you have all safety equipment installed along with 24×7 security services. You can even save on premium by leaving out older appliances at a depreciated value from the insurance cover.
Another way of lowering premiums is by having well-trained security guards. If you are in Ontario, hire those who have Security Guard Training Ontario certification and license!
How can you claim your insurance cover?
In case of a disaster, you need to raise a claim within 7 to 15 days of the event.  You also require to submit an FIR, fire brigade report, investigation report by police, medical officer's certificate, invoice of articles owned, original invoice from the supplier for replacement, estimates of repair, and court summons, apart from other documents, which may be required by the insurance provider. Once the claim has been inspected, the insured amount is issued to ensure the rebuilding process is stress-free and smooth.
Your home is a safe haven for you as well as your family. It is, therefore, important to invest in a good home insurance policy that offers you peace and comfort without having to worry about financial setbacks that could potentially affect the beautiful memories you make in your abode over a lifetime.