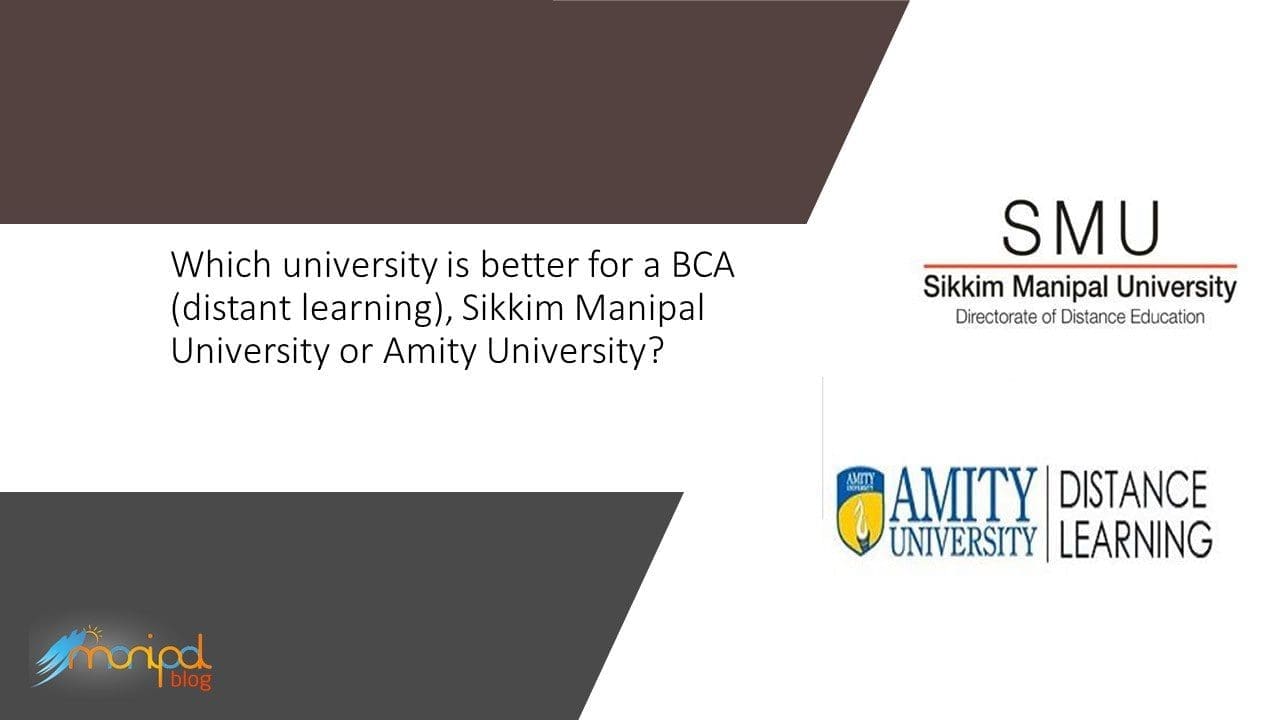 Distant learning is one of the trickiest options to consider for education. The student is not really attending classes like any regular student would, which is why choosing the right institution becomes extremely important for him/her. Especially with courses like BCA, which is one of the most trending professional degree courses at the moment, one has to choose an institution which can help him/her achieve his ultimate career goals. BCA graduates are getting more opportunities today more than any normal engineer would because of the kind of programme BCA is.
Most students that go for BCA end up doing MCA as well because of how it would help enhance their career options. The confusion for any student starts when he/she has to opt for a particular college. In distance learning, the university matters more than it would in a normal circumstance. The kind of program that the university has to suit the schedule you have in mind for yourself. Most students work along with studying through distance education, which is why they god for a more relaxed curriculum. To see the kind of curriculum that is usually there is a distance learning program we have tow major universities and their BCA programs lined up for you.
Sikkim Manipal university
Eligibility
To be able to join the program of distance learning of BCA at Sikkim Manipal University, any student has to have passed 10+2. Subjects like maths and science are not a compulsory option, but being familiar with them is a sure advantage for any student. These subjects become extremely important for the curriculum of BCA, and studying them on your own could be a task in itself.
Fees
The fee for any student joining the BCA program at Manipal is 91500/- which is comparatively less than other renowned schools for the same course. This few is payable for the entire course and has to be paid semester wise.
Amity School of distance learning
Eligibility
Amity makes having science and maths a compulsory option for its students joining the BCA program. Since its distance learning, this eligibility criteria is extremely important along with the student having passed 10+2. All the required documents are asked for at the time of admission to the university.
Fees
The fee that the amity school of distance learning asks from its students is comparatively more than the rest of the schools that offer the same program. For the entire duration of the course, one has to pay 123000/- in full.
The better option
Out of the two, clearly, the better option is Sikkim Manipal university because of how the fee structure is. Also, Manipal university is known for its students in the IT sector and being able to be a part of that is a great opportunity in itself. The reviews from students are great for Amity University as well, but the fact remains that placements and future options are more when one is an alumnus of Sikkim Manipal University. It is also the second-best university to pursue BCA through. The university has helped many people already working in the field gain a professional edge through their degree option. The biggest benefit is that the BCA program at Sikkim Manipal University lays down a foundation for the MCA course that most students pursue after doing their BCA. It is more of an investment that any student does while studying for BCA through Sikkim Manipal University.