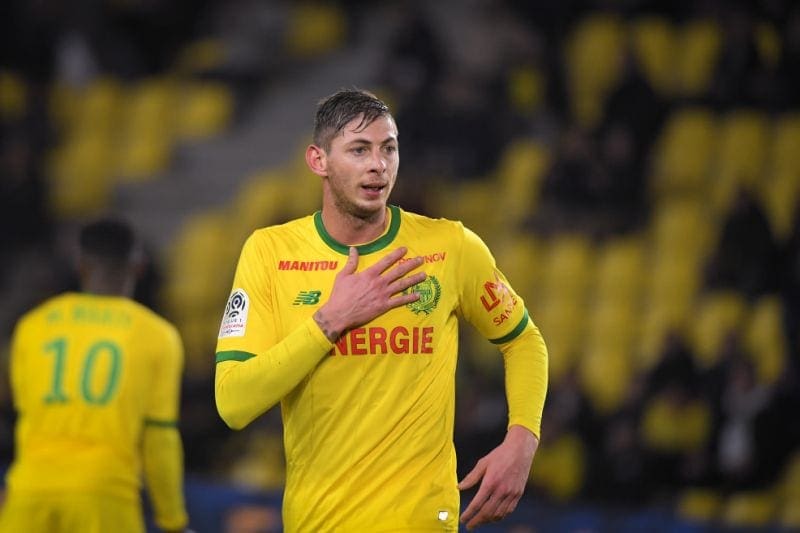 Do you know Emiliano Sala? I'm sure that you've never heard this name before. But now is the time that all the football fans around the world are really concerned about this Argentine player. But why? What has happened that he now has the attention of the whole world? The bad news is that he's been missing since 21st of this month, ever since the plane he got on to complete his 19 million pound transfer to Cardiff City, was reported missing and there have been absolutely no signs of it.
Yes that's the most 'genuine concern' that obliged football players and fans to unite and pray to God . This happened when Sala was returning to Cardiff after bidding goodbye to his Nantes's teammates. This was after he had completed a 19 million Pound transfer to the EPL side. On 22nd January there was reported that Sala was onboard a missing aircraft, a Piper Malibu which was flying from Nantes to Cardiff. After completing his medical at Cardiff, Sala returned to Nantes on the morning of 19th January on a plane arranged by football agent Mark McKay. His intention was to return to Cardiff on 21st January in order to attend his first training session with his new club the following morning. The last known communication with Sala was reported as a WhatsApp message which he sent to his family and friends in which he apparently said that the plane was looking like it will break apart at any moment!
Sala wasn't one of the best players in the world or any of the players who come on our newspapers , but he was a respectable and responsible player for his club, he scored 15 goals in his last 18 matches and he scored more than 100 goals in Ligue 1 throughout his career, even when he was not considered a magnificent striker.
Even though he was a small star among many others stars in the large sky , the sky has same love and affection for all the stars and for a child all stars are same . So for us, for football fans, the concern is so important as a missing star. On 14th January Guernsey Police declared to call off the search for Emiliano. After that eminent footballer personalities, like Lionel Messi, Higuain, N'golo Kante, Aguero, Diego Maradona and fans around the world raised funds to continue the search operation for Emiliano Sala. We all know after 72 hours it's close to impossible to find a missing person but still, we don't want to lose hope. There's a little light somewhere and we have to find the light at any cost. We can't afford to lose him, we need him, football needs him.