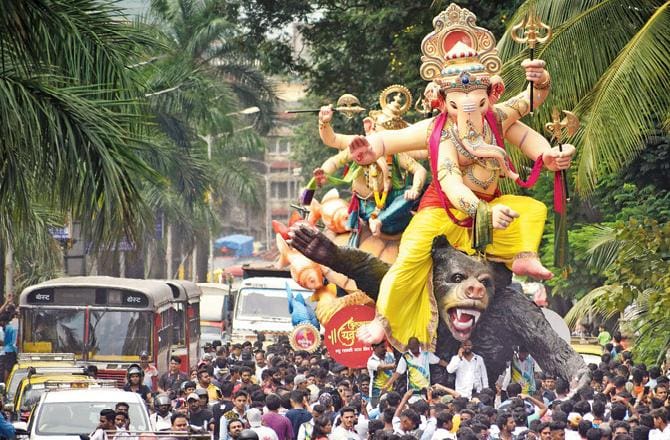 Venkatesh Prasad BS | Staff Blogger
Every year he comes back with more glory and pomp. He is the only God who we, as children, have endured and loved. From a normal mud idol to an ostentatious decor item, Lord Vinayak has come a long way with way too many updates and versions. Indians commemorate his birth today and celebrate it across the nation in different ways. People are inventing new ways to make the idols of their beloved god. I have witnessed Ganesha made of Masoor dal, coconut shells, threads and many other things on the web.
Though we are thinking of creative ways of making him, I think we are forgetting the old traditional way of celebrating this occasion. A normal peaceful idol made from mud and worshipped with devotion sounds so pleasing to me. This festival taught me that no matter how much pomp and glory we may have in our life, eventually we will all return to the dirt along with everyone else.
The stories of the legend Lord Ganesha are many. From the very funny ones to the ones that leave you with an expression of awe! These stories are used as classic bedtime stories by grannies to their beloved kids. From being in temples to making appearances in Coloring books, animated movies, and toys, Ganesh is unique from other lords. I really don't want to talk about the pollution concerns because I am confident that there will be a solution to this so peace! Let's enjoy the festivities with all the enthusiasm with our loved ones.
He returns to the dirt and comes back again next year, this tradition of India is quite charming and gives me a sense of pride.