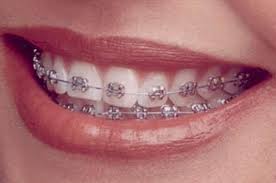 The scope of a dentist's work is much broader today than it was before. A Toowoomba dentist has expertise in treating oral cavity i.e. your teeth, gums, and tongue. Other than restorations, dentures, and scaling a dentist does a lot more.
Public education: Dentists educate their patients on maintaining good oral health. They provide nutritional information on developing and maintaining good oral health and help in the prevention of oral health problems.
Aesthetic improvement: With the development of new cosmetic dental techniques, dentists can help improve a patient's appearance. E.g.: teeth whitening can improve a person's smile,
Restorations: Dentists help restore damaged teeth caused by dental caries or accidents. They even help restore damage to oral tissues and gums.
Correction: Dentists help correct crowded, spaced, or crooked teeth with the help of orthodontic appliances.
Reconstruction: Dentists fabricate substitutes for lost teeth. E.g.: crowns and bridges; dentures.
Surgery: Dentists perform various surgeries other than extraction, for correction of any oral deformities.
Dentists treat and interact closely with patients of all ages and personalities. Each patient has unique problems and concerns, so the dentist develops and caries our unique treatment plans for each individual.