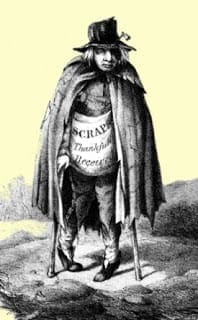 Image: Otter Quill Books
I walk aimlessly on a wintry night
so dark- devoid of any light
desolate look the things around me
as desolate as the soul within me
Depressed i walk in this empty alley
when i stumble upon people dancing merrily
it was a happy place- bright and vibrant
i turn back thinking its not for vagrants!
but wait- something was brighter than the rest
something that was better than the best
and with a brightest smile it was lit-
i'm left with no choice but to folow it
No- not it – a lovely lady….
i felt a burden lift off me
as she was giggling with glee
i felt the longlost hope rise within
of feeling happy while i'm living
a flame rises deep within
raising hopes which once were thin…
I'd look at her for a million moments
if that is all it takes to be content,
draped in white-a lovely damsel
i want to be her guardian angel
a beautiful feeling – do they call it bliss?
given a chance,i'd never give it a miss!
the cogwheels of my heart are oiling themselves
gearing up- expecting a new world
mesmerised by her beauty , i force a smile…
(NOTE–> IF YOU WANT A HAPPY END, READ ON….
IF YOU WANT A SAD END , SKIP THESE LINES …)
HAPPY END…
… i think she was stealing glances at me
yeah!she did- a flicker of a smile…
slowly,the merry dancers head home
emptying the street,leaving us alone
i kept staring with a lost look
i was smitten by her lovely eyes-
glittering, twinkling; the stars no match!
her smiole flooded my heart with joy
she was coming closer and closer…
yet so close and oh! so close…
and finally……
SAD END…
… better-had she not noticed me
rather than the look of pure despise
gallopping came a white horse
on it, came a prince in gold-
he lifted her onto the saddle
a sight which makes my heart wince
i watch them speeding into oblivion
a tiny speck of light-her aura
my life was full of desiderata
nothing really clicked in life..
nor would this add to the grief…
i'm back in my dark alley-my refuge…
striding on with the heaviest of hearts…
towards the end…
which is nothing but nothingness….