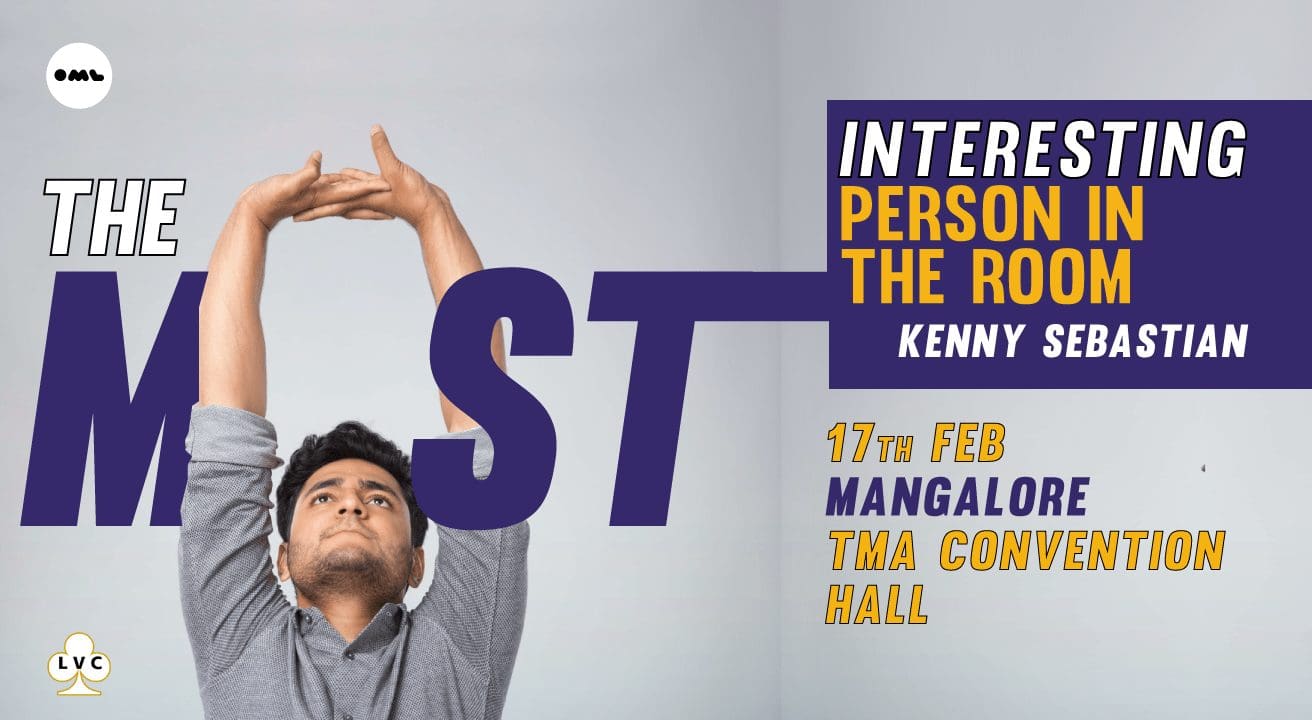 Kenny Sebastian, the short-statured arts graduate, everyone in the world who owns a functional larynx and would not die of guffawing like a beast is talking about, rolled down to cheer the dreary tides of Mangalore on the 24th of February and I for one was lucky enough to sit on the front row right underneath is magnificent wake.
Humour stems from a lot of things–acts, mimes, gossip, anecdotes, expressions and music but if you have what it takes to take someone tightrope walking upon a rope of imagination and pluck in their hearts the deepest emotions elicited very suddenly for the piece of story you created for them, you are called Kenny Sebastian. End of story.
From surgeons flirting over gaping bowels to the sensuous command big fat babies hold over men, the comedian kept making us fall off the expensive TMA Pai recliners time and again.
The ostracism of ostriches, the wild comparison between the world of birds and humans, the simple strumming of feelings dampened with comfort and the cruel ease of delivery were all a part of the marvellous Maverick's act.
The stand-up event ended with Kenny transforming into Prateek Kuhad who has been alleged to make songs by stringing inspirational Hindi words together and jostling the guitar in the background.
"Aiyyo I didn't hear the jokes and all but the ceiling was quite trippy!"