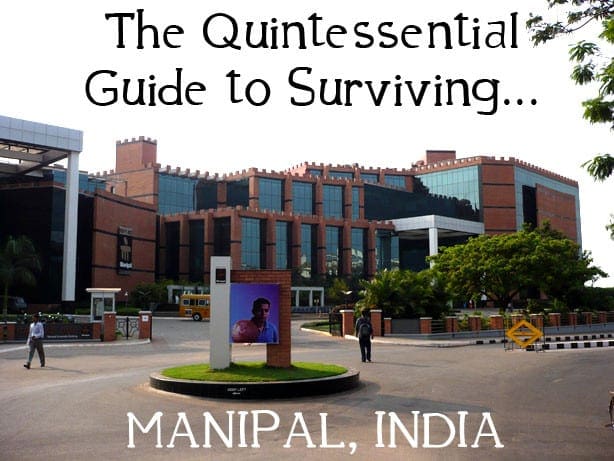 Amidst the tension of filling out the application forms, waiting anxiously for that mail, writing the perfect SOP, preparing for that interview, you do steal moments to think finally, what is a college in an online mode like? Or precisely, what is Manipal like? 
Well, for the application forms and interviews you work your magic, but we can definitely help you with the college part. Find yourself thinking of your college life in Manipal, the classes, the subjects, the people? Don't worry, Lil junior, we got you. 
1. Don't Stress It Out.
Yes, I know, 'easier said than done.' But it is true, you know? It's understandable that you might be feeling anxious and stressed about leaving the happy bubble of High School and finally stepping into your College shoes. It is easy, just like any other pair of shoes. Yes, the course might be new, the teachers are definitely new, the people you don't know; can be overwhelming. Think of it this way, it is a new beginning. A chance to reinvent yourself, explore your potential, search for the possibilities out there. And in doing so, amaze the world and most importantly, yourself. So, do not worry. It'll all fall into place.
2.
Know Yourself.
Okay, fully knowing yourself is hard because each day you learn, you grow. But we always know where we come from, who we are, and what we want from life and ourselves. In a sea of people who just like you are trying to search for their identities, don't lose yours. Learn, experiment, explore and grow. It is essential that you stay true to yourself and hold on to that light in your eyes.
3.
Don't Miss Out.
Manipal is always buzzing with activities. The streets of Manipal always dance with glee as there is always something going on! Of course, in an online mode, it gets hard to keep up with the usual pace of activities. But there is still a lot for you to try out for!
There are online clubs for dramatics, poetry, singing, fashion and design and so much more. Along with that, there are many media bodies in Manipal with various departments you can participate in. Make the most out of these opportunities!
4.
Socialize.
Be it online or offline mode, having a fun relationship with your classmates is always a way to go! Ah, don't worry, we students take no time in creating WhatsApp groups, finding each other's Instagram handles, and adding people on Snapchat. Talk to your classmates, trust me, they're as clueless and new to the experience as you are. So, socialize, talk around, and get to know your classmates.
Get on that video call, share your paintings and talk about your dog. Classes are always more fun with your classmates. Plus, they'll definitely have your back in helping you meet those assignment deadlines, *wink wink*.
5.
Study.
All fun and no work makes Jack a dumb boy. It's true though. It is important to balance out the fun and the work. College is all about learning, not necessarily from textbooks, but learning and making the best memories. Guess what? You can make those best memories while learning too! Soldier through those long sessions, meet those deadlines, read up on stuff on your own and you're golden!
Find your balance, and I guarantee you, you will have the best time here at Manipal, or anywhere else for the matter. Just like Thanos says, 'Perfectly balanced, as all things should be.' 
And if I may squeeze in an extra tip, TURN YOUR AUDIO OFF. Ah, those moments of pure embarrassment will leave you wanting to scream. Again, before doing that, check your audio settings. But even if you have an embarrassing moment or two, remember that it's alright. It happens.  [And it'll happen to others too, soooooooo] 
There, simple tips for you to remember for your time here at Manipal. There are things you'll learn on your own, there are things you'll find out on your own. All that matters is that you make the best out of what Manipal has to offer you.