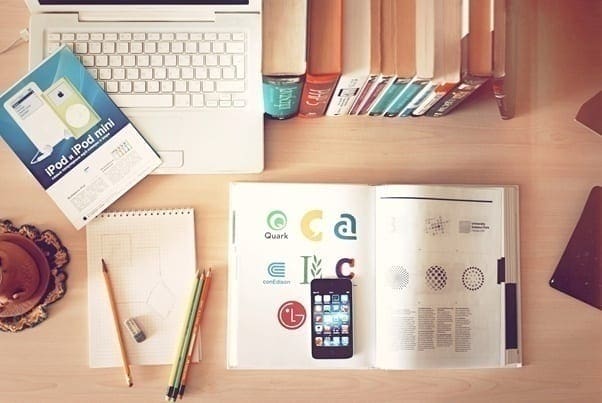 Being a student is not easy. University is probably one of the most challenging things you will do in your life. Many students don't complete their degrees because they do not have certain aspects in place and get overwhelmed by the mountain of work. Trust me, there are means to make your University experience better. Some of the top students have a set of tools to help them meet their goals. Here are our top 10 tools to help you get through University easier.
Revision apps
Revising work just before an exam can feel like pulling teeth but it does not have to be. What if I told you revision could be fun? You probably will think I am out of my mind but there is a tool to help make revision something you look forward to. StudyBlue is an app that works with flashcards. If you use flashcards to revise your work, give this app a try. GoConqr is another great revision app that allows you to build mind maps and even quizzes. Exam Countdown is an app that counts down the days before your exam. This will help you get your focus right.
Planner apps
You cannot be a disorganized student in University if you want to achieve good results. There will be so many things going on like tests, exams and quizzes. You need to keep track of these important dates and planner apps are good at helping you remember. Timetable is one of the most popular planners used by students because of its clean interface and easy to use functions. My Class Schedule is a planner for those who prefer the more traditional type of planner.
Bibliography apps
Writing a bibliography is a ton of work and many students get overwhelmed by the mountain of research and writing. Easybib is a great app to make sure you include all the necessary information. You simply scan the bar code on the book and this app will create an academic reference instantly.
Task Builders
The best time to plan your day is the minute you wake up or perhaps after that much-needed cup of coffee. Planning your day early in the morning when your mind is fresh is a great way to ensure you don't forget important tasks. Any.Do is an app that will remind you to make that to-do list. You can then go ahead and share a task with a contact. This is great if you are working on a group project or need to meet a friend for coffee.
Voice Recorders
Sometimes you don't have time to write something down but voice recorders solves that problem. Quickly record an interesting fact you heard or read a section from your textbook and listen to it while you're driving or lying in bed. You are more likely to remember facts when you listen to it instead of reading it. Quick Voice Recorder is a great app for iOS and if you're an Android user there is an app called Smart Voice Recorder which is just as great.
Dictionary
Every student needs a dictionary but carrying another book around seems unpractical to many students. This is why Dictionary.com is a very popular tool every student should have. The great thing about this tool is the feature where you see which words are trending. This helps you keep up to date with new words or popular words you can include in your next essay.
Every student knows you need a good spelling and grammar checker. English grammar prepositions are important to run through a preposition checker. We all make mistakes or sometimes believe the structure of what we write is correct. Just to be sure you are on the right track, I would run my essays or any written work through this checker before submitting. It is very annoying to lose marks because of grammar mistakes.
Edmodo
This is one of the most popular apps used by students, teachers and parents alike. Your teachers are able to assign tasks via this tool and you can submit using Edmodo. Of course parents want to keep track of what you are up to in University so this is a great way for them to see that you are committed. They may even call to remind you of an assignment that is due. This is a very convenient tool for students and teachers to communicate effectively.
BetterExlained
Not everyone totally understands Math. If you are one of those students who just does not get a concept or the process of reaching the answer, this tool will help break it down for you. The great thing about this tool is that they don't just show you the formula. Every step is broken down and explained so that you get to the crux of it. The creator of this tool wants students to believe that a claim is true because they are able to show why the claim makes sense. He seems to be very passionate about having students (or anyone interested in number) understand the process instead of just writing a formula and an answer.
instaGrok
I personally love this tool because I remember how difficult it was to search through all the irrelevant search engine results to get to the good ones. This tool searches the web and only gives you educational content based on the topic the student is researching. Just think about all the time you will save. You can also quiz yourself via instaGrok as well as evaluate sources. This is an important one to keep in your toolbox.
These tools cover a variety of student needs and your University experience will improve if you chose to use these. There really is nothing to lose and you will have more time to focus on important things. With the internet developing more and more, there really is no need to figure every little thing out for yourself. Many students got their degrees because they were smart enough to use applications that makes life easier.
About the Author: Linda Jellison works as a content manager. Her hobby is travelling, reading and guest post writing. She was a top student and now she shares her experience with other students.