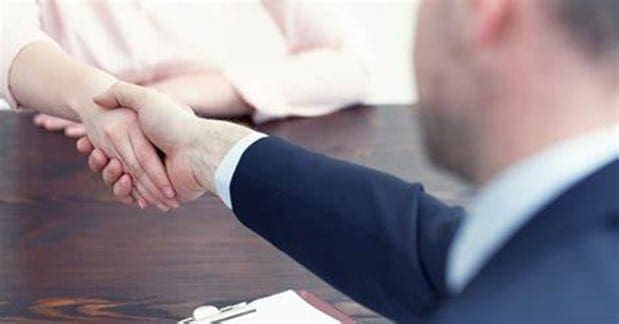 In times of great risk, insurance has become necessary. Anyone who thinks about the future and wants to welcome it with peace of mind will buy a policy that protects them from unforeseen situations. That is why insurance became a very lucrative business. Companies in Oklahoma City have to keep up with competition and clients whose needs vary.
More on the reasons why it's good to be covered, read below:
https://www.thebalance.com/insurance-basics-why-do-i-need-insurance-1289684
The number of insurance agents selling policies is on the rise, so finding the right one can be daunting. You will find many online and in-print ads that sound attractive. But is everything really that great? These ads will sometimes be misleading, as they will give you an impression of all-mighty brokers working in your favor just because they are talking big.
A rule of thumb is never to choose an insurance agent based solely on pompous advertising. Always do detailed research because it's a big decision. After all, an insurance agent is someone to whom you entrust your security, money, and in most cases, your life.
Ask Around
Whatever you buy, it is always best when you have a choice. Follow this rule when 'buying' more valuable things like insurance. Find out about the conditions of several agents in Oklahoma City and collect as many names as possible. Ask friends, do research, and even visit the insurance companies in your area. You can also check online for reviews.
You should have information before making a decision. Look at what is available and evaluate your options. Make a list of available Insurance agents that you will check further. After comparing them, you'll see if you are getting the best for your money.
Look for Licensed Brokers
Shorten the list to licensed insurance agents. The license gives them the right to offer insurance products and services in your state. Without it, their work is illegal. Make sure you check that their license is valid and up-to-date. You can find that information on their web pages or sites of companies they represent.
Experience
Since insurance is a specialized field, you should also consider the experience of an agent. The more clients and years of experience they have, the more trustworthy they are. So feel free to ask an agent how long they have been working in this field. That will help you evaluate how competent they are.
As Oklahoma City insurance agent Julie Cook explains, you must consider the type of policy you want. There are general policies that cover medical expenses, property or vehicle, damages, etc. There is also specific coverage for workers' compensation and liability. When you have more of these at the same company, it can bundle you some great premiums and discounts.
Based on that, you should look for a provider with experience in a particular area. Find out how long agents work with specific policies like auto, homeowners, or business insurance. You should check their portfolio and make sure that it includes products and services relevant to your needs.
Check Pricing
Many factors affect the cost of a policy, and these vary from one insurance company to another. Most agents work on commission from policies sold. Some companies allow their brokers to charge fees based on the number of clients. Also, independent agents can often charge extra fees, especially if they dedicate more time to your case. Be sure to ask about these before signing anything.
You should know that policies with the lowest rates or highest premiums are not always the best deals. Cheap policies usually don't include adequate coverage. High premium policies might not fit your budget. So you should work with the agent to compare what you get for what you pay for.
Personal Impression Matters
Your agent should have a great appearance. Looking and acting professionally will make them appear more trustworthy and credible. As you will work together, they must be someone you feel comfortable with. On this page, see the list of desirable traits in insurance brokers.
Also, you should consider how agents treat their customers. See whether they understand your needs. Get an insight into their communication with you. Someone who doesn't take time to answer your questions is not likely to give you good service.
Never make rash decisions when it comes to your future. As insurance is a part of your finances, having the right one is a guarantee of stability. Get it from an agent who instills trust and devotes time to your case.