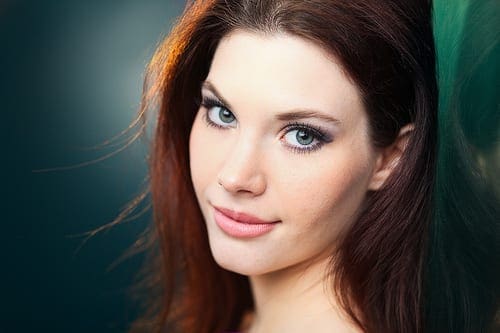 A friend of mine wanted to know how best to dress for an upcoming photo session he is to take part in. WHAT IN THE WORLD to Wear? He despaired as he fidgeted nervously about the fast approaching event.
Creating a perfect portrait takes a little planning. Fine portraiture captures facial expressions and mood, while clothing, accessories and props are secondary and shouldn't create any distractions. Careful choice of these will avoid dating your portraits.
How you dress for your session will set the tone for your portraits (of course!). The first question I asked him was what style of portrait do you want?
Classic or Modern.
Style: Classic
A portrait that never goes out of style… a portrait that a viewer would have a hard time telling when in time the portrait was made.  Simple is best.  Classic, non-trendy clothing will do the trick… Avoid logos, stripes or busy patterns.  Consider the location that this portrait will be displayed… choose colors that are pleasing with that background.
Style: Modern Colorful Portrait
Bring out your bright, colorful clothing… whatever you LOVE.  This type of clothing helps create a work of art that would brighten any fun room.  Anything goes with this type of portrait!  Bring anything that is "you" and bring anything that defines you!  A skateboard, a soccer ball, your pet hamster… whatever- this session is fun and about you- bring it on.
Most important note about clothing:  The most important thing is that you feel wonderful and comfortable in what you are wearing!  Your portrait should be a reflection of you!
Here are some fashion tips for your portrait session:
Simple styles photograph best. Avoid wearing busy patterns and bright colors.
Coordinate your dress from head to toe!
Shoes should be clean and match your ensemble. Don't wear white socks with dark pants.
Light colors are best with light backgrounds and fair complexions.
Darker colors look better with deep backgrounds and dark hair or complexions.
Find out which color the background is, that way you will know not to wear that color. You don't want to be a floating head.
White, ivory, khaki, or pastels are best with a white background.
For outdoor portraits, wear a casual outfit that will blend with the outdoor setting. Earth tones are nice.
Avoid wearing yellow or green as they can adversely affect skin color.
Bring along any instruments, sports equipment or special interest props/uniforms if you have a hobby that you want included in your portrait.
If you have a digital camera, try taking pictures of yourself before you get your real picture. Then you can see your picture in the playback mode and you know what you can correct ahead of time to make it better.
Have your nails clean and looking nice.
Don't get sunburned or get your hair cut too close to your portrait date.
We want you to be the focal point in your portrait so try to stay away from busy patterns or loud colors.  One all black outfit can be very striking against our backgrounds.
Women…
Wear natural makeup but go for more of an evening look. If your makeup is too light, you may look a bit washed out, however, don't overdo it! Use a little extra mascara to make eyes stand out and a soft colored lip gloss for a bit of color.
Use your usual style for your portraits; don't try new hair styles or hair colors for your
Men…
Make sure you are freshly shaved. The "five o'clock shadow" is one of the hardest things to retouch. Shave right before your portrait appointment or bring your cordless shaver to the studio.
Avoid a fresh haircut. If you need a haircut, have it done 2 weeks before your appointment.
For a Group Photo:
 Try something thematic. If your group represents a particular field, try dressing uniformly with matching attire and props used in your particular area of work. For example if yours is an automobile designing/testing group, bring in a car and dress in mechanic overalls. Or try to go for a retro/gothic/artsy look. This will work best only if all the members in the group are comfortable with it!
Black and White Photos
The real colors you wear is not important. However, avoid outfits that are predominantly black or white. Remember the image will only show black, white and grey. Mixing tones and textures makes a more interesting black and white image. Clothing with lots of texture (corduroy, flannel, denim, will) look great in black and white. Layers always add a classy look to black and white images
Eyeglasses
If you normally wear glasses, they should be part of your portrait. We control the reflections to the best of our ability by adjusting your pose, but sometimes it's impossible to eliminate glasses glare. If you have thick lenses or have had severe reflection problems in the past, you may want to ask your optometrist to loan you a frame with no lenses for your portrait.
Some Final Thoughts
Four MOST IMPORTANT RULES!
Make sure your clothes fit you well!
Make sure your clothes fit you well!
Bring your attitude!
And did I remember to mention; Make sure your clothes fit you well!

Don't worry because of blemishes or if you are waiting for a tan. Retouching is available these days and color will be added naturally.