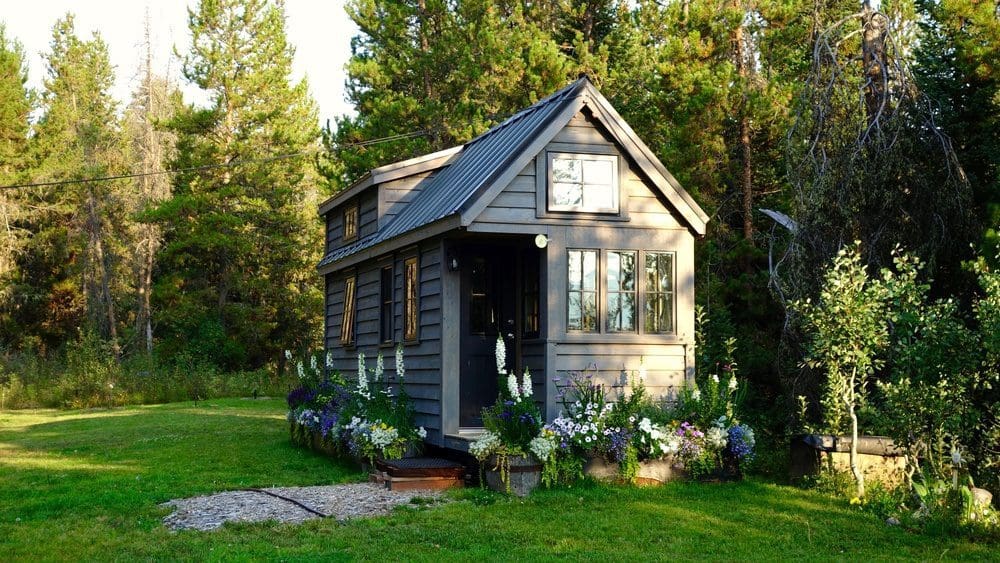 By Michael Tobias
While there is growing evidence that the need for energy efficiency is resulting in smaller homes, the market for tiny houses is burgeoning for different reasons.
According to a recent report released by Technavio, a leading international market research company, the tiny homes market is set to grow to $5.18 billion by 2022 – which is a compound annual growth rate (CAGR) of close to 7%. That really is huge.
According to the report, which covers the Americas, the Asia-Pacific countries, and Europe, the Middle East, and Africa, a key factor that is growing this "tiny" market is largely the high cost of conventional homes which, by their very nature, are built on site. These high costs are encouraging a growing number of customers to opt for less expensive tiny homes and other more affordable solutions, most of which are built off-site.
In general, those who opt for smaller homes also do so because of cost factors, but additionally because of the need to make their homes more energy-efficient. Very often, they find they need to draw on the expertise of big-city professionals including New York or Chicago engineers to achieve the proven parameters for successful energy efficiency.
Understanding the Tiny Homes Market
Driven by what can only be described as a social movement, those who build or buy tiny houses follow a lifestyle philosophy that embraces both financial and environmental concerns and meets the need for more freedom and time.
Instead of stressing about how to pay the bills that go with typical homeownership, those who follow the tiny house movement quite simply live smaller, pay less, and enjoy what life has to offer. Anyone living in a tiny house will find that their environmental footprint will automatically be smaller and they have the opportunity to become self-sufficient, at least to a greater degree. Energy-efficiency is a vital factor, so there are some basic costs that will need to be covered in the beginning. But these costs are typically recovered quickly, with very little effort.
The American Tiny House Association that promotes tiny houses as viable, acceptable home options for a variety of people, sees the tiny homes market as a group that is seeking an affordable lifestyle that is simple, safe, and sustainable, and which allows them to be more self-reliant.
As the Technavio report states, tiny homes are quite literally primary, fully-fledged homes that are created on a much smaller scale than regular houses. There is much less focus on material needs and possessions, and they have a considerably smaller eco-footprint.
Inspired in part by caravans and old-fashioned mobile homes, tiny homes are generally up to 400 or 500 square feet, though often less, and they are designed by professionals who specialize in smart ways of using space and who use innovative techniques for construction.
Some are mobile and many are 100% off-grid, making the owners self-reliant in terms of energy as any good firm offering electric engineering services in Chicago, New York or other cities will be able to verify and provide.
Their numbers are increased by the growing number of estates and retirement home parks that provide residential dwellings in the form of tiny houses. In fact, as the Technavio report and other recent research shows, those over the age of 50, and older retired people account for most of the inhabitants of tiny homes throughout the world. And this statistic is predicted to grow.
Popularity Leads to Better Building Standards
Early tiny homes were considered to be dwellings that belonged in trailer parks where people who couldn't afford to buy houses were forced to live. But that has changed in recent years, and the International Residential Code (IRC) now has a dedicated section, Appendix Q, that provides building standards for tiny homes built on a solid foundation.
Although not mandatory, the new standards were incorporated in the IRC in 2018 and they apply to any single-family home that is built or installed on a foundation that is no more than 400 square feet in size.
Already in use or adopted by every state except Wisconsin, the standards cover everything from plumbing and energy requirements to the building.
It might seem like a small step, but for potential tiny homeowners, it's a very big one!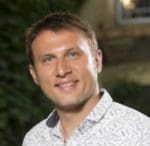 Michael Tobias is the founder and principal of New York Engineers, an Inc 5000 Fastest Growing Company in America. He leads a team of more than 30 mechanical, electrical, plumbing, and fire protection engineers from the company headquarters in New York City, and has led numerous projects in New York, New Jersey, Chicago, Pennsylvania, Connecticut, Florida, Maryland, and California, as well as Singapore and Malaysia. He specializes in sustainable building technology and is a member of the U.S. Green Building Council.