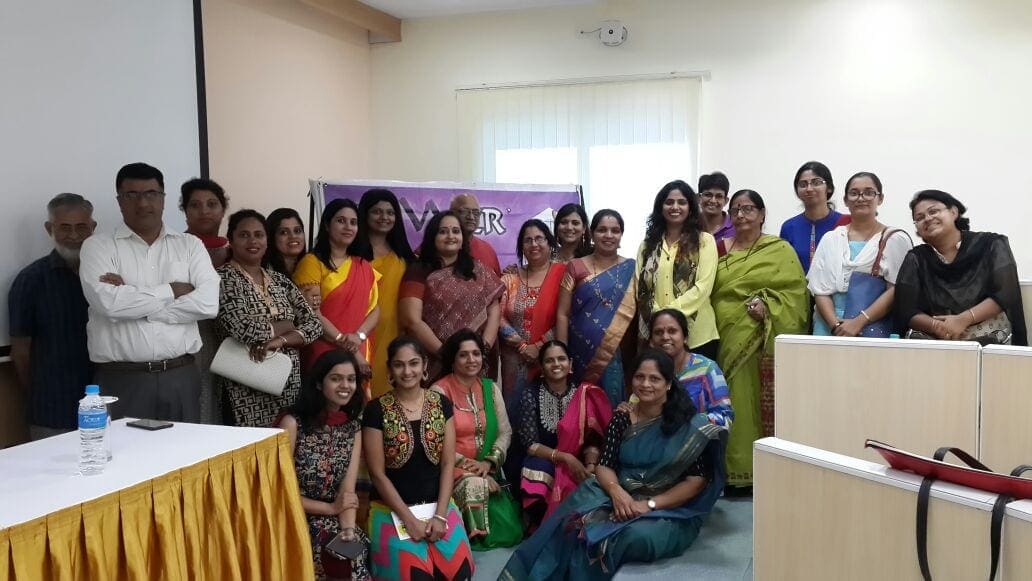 T A Pai Management Institute's (TAPMI) Centre of Inclusive Growth, Dharitri organized a one day workshop "Dharitri Dialogues- Women Entrepreneurs Engagement Workshop" on 16th December 2016 at K K Pai Block – TAPMI, Manipal. The workshop was attended by more than 25 participants who are the members of the Platform for Women Entrepreneurs (POWER) group
.
The workshop was inaugurated by Dr. Gururaj Kidiyoor, Director –in-charge, TAPMI. While welcoming the gathering, he stated his small stint as an entrepreneur, and also mentioned the qualities that are required to become a successful entrepreneur. He shared with the audience, experiences of some students who have become successful entrepreneurs after graduating from TAPMI. Right now there are more than 150 successful entrepreneurs who are alumni of TAPMI.
Ms. Sarita Santosh, President of Power Group in her speech mentioned about the POWER Summit and also how the women entrepreneurial group are strongly working towards making it successful. She expressed her gratitude to TAPMI for organizing the workshop for the female entrepreneurs of the Udupi-Manipal region. Dr. Ravindranath Shanboghue, Academician and Consultant, in his address during the inaugural session briefed the audience about the awareness a female entrepreneur should have in order to become successful.
The Inaugural was followed by sessions on Legal Empowerment – "Empower yourself with the knowledge of your Rights" handled by Dr. Ravindranath Shanboghue. The post lunch sessions were handled by the faculty members of TAPMI where the topics like Impact of Demonetization on SMEs, Mind Mapping Design, and Fundamentals of Excel for SME Businesses was discussed.
The workshop concluded with speeches from Prof. Ishwar Haritas, Faculty-in-Charge, Dharitri Centre for Inclusive Growth and Prof. Sulagna Mukherjee, co-ordinator of the workshop.