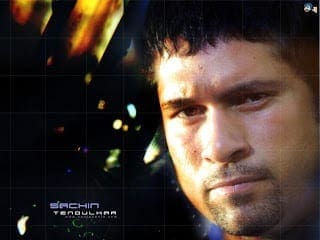 80% say Will not retire on Saturday!
This WC was branded right from the beginning as the 'WIN IT FOR SACHIN' tournament. India's unconvincing road to the knockouts created enough doubts among billions whether the ultimate scalp in the Gentleman's game will ever be lifted by the infallible Legend. Now just one step away, and a semi final effort as convincing as ever, It is only India's to lose now.
Sachin was never and never will be a man of numbers.. but to the billions of fans all across the globe, we would rather see him complete 100 hundreds AND WIN the world cup.
Some of our readers did see signs of emotional disturbance on his face yesterday! Possibly contemplating retirement!
ManipalBlog.com is running the same question at ManipalBlog on Facebook, please post your comments and vote yes/no or to retire from ODI's but continue in tests!
Currently 80 percent of respondents have said no, Sachin will not retire! Vote Now!