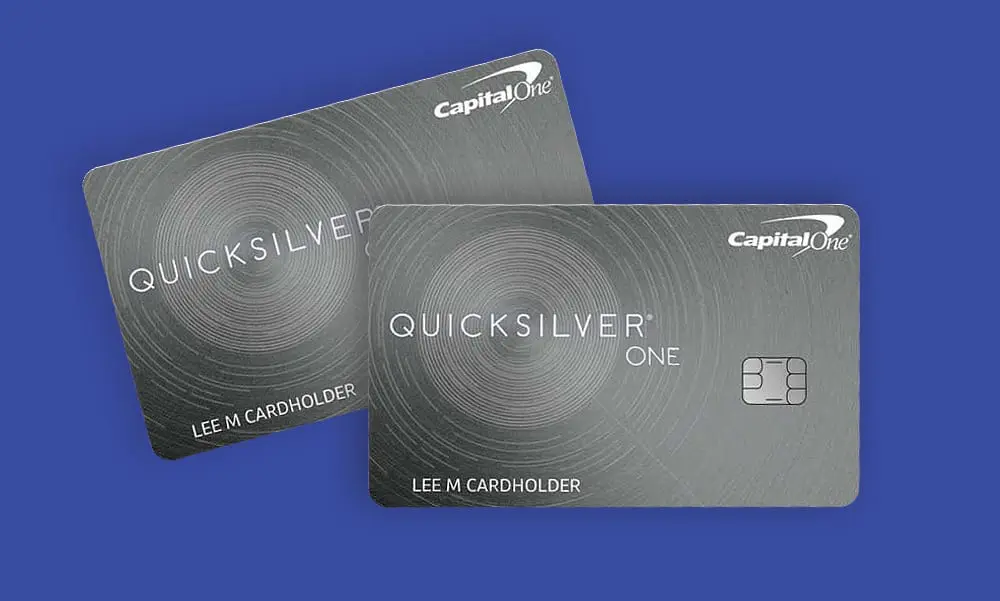 With so many options for credit cards, sometimes it's quite difficult to find the best one for you. If cash rewards fascinate you then Quicksilver Capital One credit card is for you.
Almost every bank offers some type of cash reward credit cards, that provide some cashback rewards depending on the usage. Some are good for travelers, while others benefit those who use it for purchasing groceries.
Apart from cashback rewards, other credit card features are also sometimes tweaked to attract clients. For example, some credit cards have no annual fee, while others offer low APR rates.
Therefore, if you have decided to go for cashback reward credit cards, even then there are so many options. These options have different complementary features making it difficult to decide once again.
In this article, we are going to review the Quicksilver cash reward credit card from Capital One very quickly so that you can make a prompt decision.
What Is Quicksilver Cash Rewards From Capital One? 
Quicksilver cash rewards credit card offers and astonishingly simple cashback rewards. Straightforwardly you are going to get 1.5% cashback on every kind of use of this credit card. That's it, it is that simple.
You don't have to remember anything or any category and keep an eye on spending through credit cards on particular categories only.
Without keeping track of anything you can just focus on spending and QuickSilver Capital One well manages and keeps track of your cash rewards that can be easily redeemed.
To further add on the benefits QuickSilver Capital One offers low charges, 0% percent introductory APR, and a couple of signup rewards as well.
Quick Features of Quicksilver Cash Rewards Credit Card
Let us write down the quick features of this card so you can easily get an overall idea of what this card has to offer. U can apply for this card online on the website of getmyoffer capital one.
Cashback Reward
You'll get a straight 1.5% cashback reward every time you use the credit card without any restriction of category of items. You can use it for purchasing groceries, at a gas station, to make international payments, and any other place you like.
Annual Fee
There is no annual fee associated with this card. That's truly a relief, isn't it?
APR
This card offers 0% APR for the first 15 months, after which a variable APR ranging from 15.49% to 25.49%.
Cash Transfer Fee
The QuickSilver Capital One card has a 3% balance transfer fee that will be charged whenever a cash transfer is initiated.
International Transaction Fee
There is no fee associated with international transactions, allowing you to use this card for making foreign payments conveniently.
Credit Score
This card is definitely not offered to someone with a poor credit score. It requires a reasonable credit score, which is in the range of 690 to 850.
Final Words On Quicksilver Capital One Credit Card

The only drawback of Quicksilver Cash Rewards credit card is the condition of average or above-average credit score.
Moreover, it offers a 1.5% cashback reward which is lesser than some other credit cards. However, rarely any other credit card offers constant cashback rewards on every purchase and category.
Therefore, if you don't want to worry about any restrictions on usage of a credit card for cashback rewards, then Quicksilver Cash Rewards credit card is just for you.