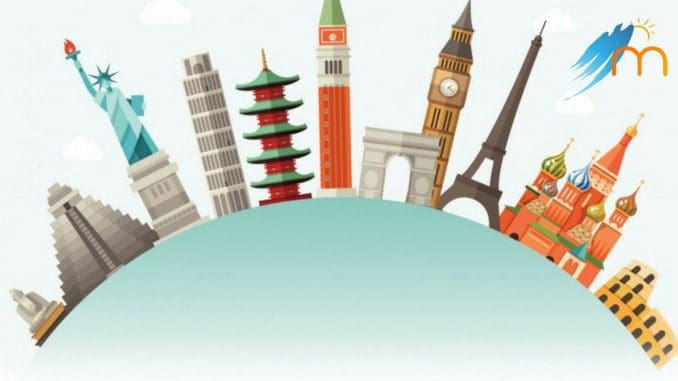 Every student who dreams to study abroad, goes through a tough time deciding which university to choose based on many factors. Students who seek to pursue an undergraduate degree abroad, need to be prepared both mentally and academically before being able to study on foreign lands. MAHE offers a program which caters to this need by giving the guidance and support to achieve this success abroad.
What is ICAS?   
International Centre for Applied Sciences (ICAS) is a twinning program, under Manipal Academy of higher education, that provides an engineering degree from top international universities.
Since 1994, ICAS, Manipal, has been facilitating a unique International Transfer program. Under the program, students can complete the first two years of study at Manipal, India. The following two years can be pursued at a premium university in the country of their choice such as USA, UK, Australia, Germany, Canada, France and many more by transferring their credits obtained from first two years of study. On completion of the program, the student can obtain an Engineering Degree awarded by the destination international university. After graduation, students can either opt for international placement assistance offered by the destination University or continue their higher studies abroad.
In case, students do not opt for the international transfer, they can continue their third year of study at Manipal and on its completion can obtain a BSc – Applied Sciences in the following branches:
 Specializations inculde
Aeronautical/Aviation

Chemical

Civil

Computer Science

Electrical & Electronics

Mechanical

Mechatronics
Students who opt for Aeronautical/Aviation engineering transfer abroad right after their first year in Manipal. Some universities only accept few credits of first two years of the program in other branches as well, so an additional semester may be required in the foreign university, thus extending the overall course of the program.  
Over the years, about 100+ foreign universities have been accepting ICAS credits, thus offering a wide range of universities from which the ICAS students can pursue their final two years. The students are free to apply to any other foreign university of their choice thus providing them a wide platform to jump start a successful career.
This program is made possible by adopting all the teaching and evaluation methods that are followed by universities abroad, thus enabling an easy transfer to any foreign university. As a testament to the success of this programme, ICAS has seen over 1,400 students pass through its portals and continue their studies abroad.
Why ICAS?
The students benefit from the flexibility of choosing or changing the branch or major area of specialisation after entering the program at foreign universities. For example, a student who has opted for electrical and electronics during the first two years at Manipal may change over to biomedical or communication streams.
Key advantages of this global engineering program are-:
International academic and cultural experience. Exposure to world-class teaching methodologies.

International placement opportunities with average salary packages between USD 50,000 to 85,000.

Cost saving of up to 40% compared to studying all 4 years abroad.
Eligibility Criteria
10+2 pass from any board with 60% marks (or equivalent grades) in English, Physics, Mathematics and Chemistry/Biology/Computer Science/Biotechnology/Electronics.

Students from Non-English medium of instruction are eligible to apply only if they obtain a score of above 90 in the TOEFL exam.

Admissions are based on 10

th

 and 12

th

 standard marks.

Provisional admissions are given to candidates based on 10

th 

standard marks in case 12

th

 standard results are awaited.
Program Application
The two years at Manipal will total to about 8,35,000 INR
Applications for 2018 are now open. Please visit https://manipal.edu/icas.htmlStudents opting to transfer their credits at the end of the second year to a University abroad will need to pay the subsequent years' tuition fee directly to the destination University as per the applicable fee structure. The indicative annual tuition fee in countries such as USA, UK, Australia, Canada or Malaysia may range approximately between US$ 10,000 – $40,000.
ICAS is widely accredited across the globe, and having graduated through such a unique program will ensure you a strong foundation. Come be a graduate in engineering from a premier university abroad.