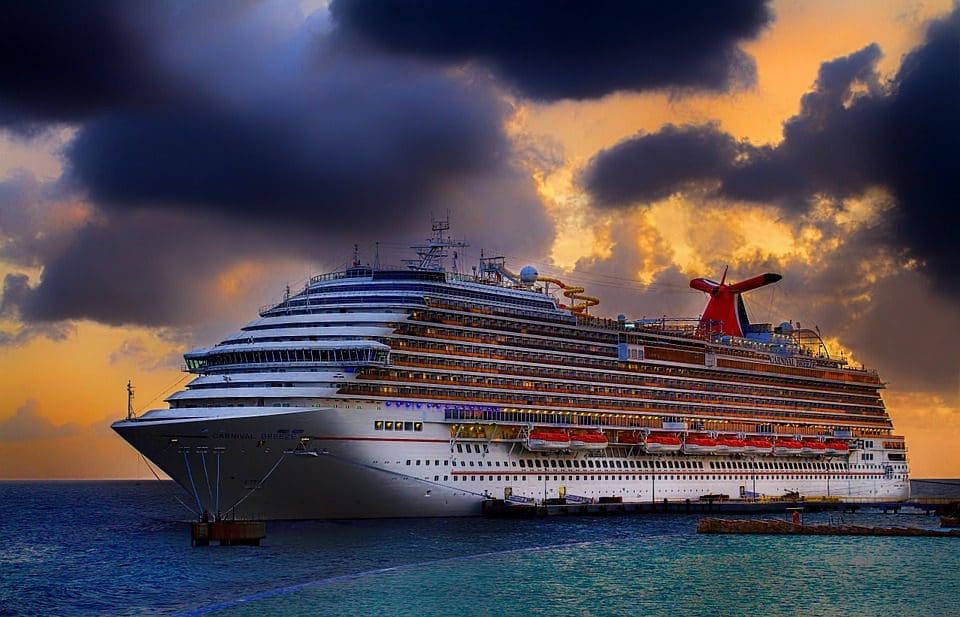 How long are cruises?
The 3-day weekend, 4-day midweek, week long, 10 day are all popular, but you can also find cruises that are several months in length. You can find 2-day cruises and even some lasting only a few hours just to gamble in international waters. In other words, any combination of time from hours to months are offered to attract your vacation dollars.
Where do cruises go?
Just about anywhere in the world. The Caribbean, Pacific coast of California, Mexico and Alaska are popular among tourists from the United States. But, cruising is basically found where ever you find water.
Once you pick a region, aren't many of the cruises offered within that region the same?
No, you'll also be able to find a great variety of types of cruises in many areas of the globe. The Caribbean is sailed by many different Cruise Lines and ships. Each Cruise Line and ship has its own flavor. You'll find budget all the way to super luxury available in the Caribbean. The cruise itineraries also offer differences in lengths and ports visited. Any two Caribbean cruises can provide very different vacation experiences.
Since the cabins are built for two or more people, can I go on a Cruise if I'm by myself?
Yes, Cruise Lines usually have a special rate available if you are cruising alone. However, this rate can be as high a 200% of those for a single person in a double occupancy cabin. In other words, you might be paying for two cruises even though you are by yourself. You'll want to look for a Cruise Line that has a lower single rate.
You can also consider a "single share" program that some Cruise Lines offer. The Cruise Line will find a roommate for you, so you can cruise at the lower double occupancy rate. If they can't find you a partner you usually still get the cabin at the cheaper rate. With partner programs, you might find a lifelong friend.
Will the type of cruise I pick really make a difference in my vacation?
Yes, the Cruise Ship is your hotel, restaurant and entertainment for your whole vacation. It is a package deal that is different from a traditional vacation. You'll want to spend some time and do some research to make sure you pick the right cruise for you. The perfect cruise for some might be a miserable one for others. Make sure you find the best match. You'll want to find the best rate on the right cruise for you, not just the cheapest rate. Cruise Lines cater to certain groups and their whole ship is meant to entertain and please that crowd.

Some cater to certain age groups, singles or families.

Some are calm, elegant and feature haute cuisine.

Some have lots of loud, exciting activities to attract the active crowds.

Others have lots of family activities planned, so the ship will be filled with kids.

You will find some that have shore excursions just for you, while others look boring.
How can I find the best cruise for me?
Do some research, it will be worth it.

Check out the Cruise Line's web pages and brochures for information. Look at the pictures and see what types of activities they have planned. Have they planned a cruise to make someone like you happy?

Make some decisions early. Are you looking for a quiet, relaxing cruise, a romantic getaway, or a cruise party? Once you have an idea of what you want from your vacation, you can judge the different cruises on how well they meet your expectations.

Ask your friends, but remember that you are looking for the best cruise for you. Make sure you ask them what they were looking to get out of their vacation. Your friends may have loved the cruise because it was exactly what they wanted. Make sure you have similar expectations before you book the same cruise.

Ask your booking agent many questions; that's what we are here for!
What factors should I consider to help me decide which cruise to pick?
The amount you have budgeted and the overall cost of the cruise.

Any special price breaks or deals.

The Cruise Line's reputation for its cuisine and menu quality.

The Cruise Line's reputation for customer service.

The Cruise Line's previous ship safety and cleanliness record.

The overall atmosphere the cruise conveys. Whether it is family fun, party time, elegant sophistication, or a romantic getaway.

The length of the Cruise.

The Ship's own facilities.

On-ship activities planned.

Any theme attached to the cruise.

The ports you will be visiting.

The shore excursions that the Cruise Line offers.