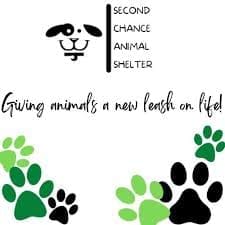 EXCERPT:- Pet boarding facilities and shelters play a vital role in providing care, accommodation, and assistance.
PET BOARDING
As a pet parent, situations may arise when they have no choice but to leave them on their own. When a parent is temporarily or permanently unable to care for them. Pet boarding facilities and shelters play a vital role in providing care, accommodation, and assistance. This guide will give you in-depth knowledge on pet boarding and shelters, whether you require someone to look after your pet while you're away or you want to adopt a furry buddy.
First, let us try and know what is  Pet-Boarding?
No matter how much you love your pet, there will come a moment when you must leave them behind, whether due to illness, travel, or emergency. You might want to bring them along at first, only to learn that the required factors are unmet efficiently. Here, pet boarding plays an important role and helps you to find a solution.
A few types of pet-boarding that are possible are as follows:-
AT HOME:- 

Pet sitting at your home requires you to meet a few potential candidates first to figure out if they're a good fit. Plan to go through your dog's daily routine with them and show them where their daily needs are. They'll also need to know whether your dog responds to visitors at the door. It may be based on a few hours, days or weeks or even months.
HOTELS:-

A pet hotel provides luxurious lodging in what is often referred to as a boarding kennel or cage-free boarding. A proper setup is provided for your dog to be kept entertained such as, spas, pools, more individualized care and exercise, and group play times are just a few examples of amenities. Each one will treat your dog with style and may provide a variety of amenities and packages.
DAYCARE:-

These are quite similar to those of child daycare centres.

For pet parents who work beyond the home, dog daycares have grown to be highly popular since they give their dogs daily socialization with other dogs, as well as loads of free-range exercise and group recreational activities. Some of them even permit overnight and protracted visits.  This may be advantageous for friendly dogs who would prefer to play all day than rest. Particularly young dogs require breaks from activity throughout the day.
KENNELS:-

The kennels are separate quarters dedicated for each pet, this kind of boarding is more conventional. The majority offer three to four daily walks and opportunities for group socialization, and you can choose choices like an individual run or pen.
How to prepare for the boarding ?
Vaccination requirements

:-  Vaccinations are necessary for all pets at the centre. This may be a requirement for your pet to be approved for boarding, but it also ensures the safety of all the other animals in the facility.

Requirements:-

Pack enough food, any necessary medications, toys, and other cherished possessions. These will help your pet to have an easy stay without them getting into unwanted situations.
Interactions:-

Before enrolling them into any of the boardings, ensure that your pet is ready for the journey. It is very important that they already have an interactive nature. If not, it might be difficult for them to get adjusted to the new environment.
Keeping-up:-

Another important factor is to have a way to keep a check on them. The connections with those responsible should be kept within your loop.
Environment:-

A new environment for your pet might be overwhelming for your pet. Before getting into any boardings, it is a must to get a proper review or research done about the place.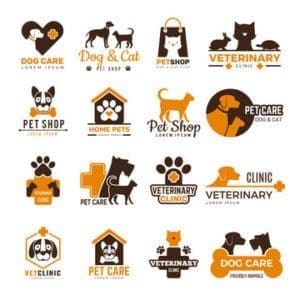 PET SHELTERS
A pet shelter is an organization that rescues, houses, and finds homes for stray animals. Until they can be adopted into loving families, animals in shelters receive temporary lodging, medical attention, and socialization. They typically receive funding from local governments or donations from charitable organizations
 

TAKING-IN:-

  Animals may be brought into shelters in a variety of ways, such as owner surrenders, stray or abandoned animals, transfers from other shelters or rescue groups, or as part of rescue efforts for animals who have been abused or neglected. When animals arrive at the shelter, they undergo an intake procedure that involves paperwork, medical examinations, vaccines, and at times quarantine periods to stop the spread of diseases.

Facilities and Care:-

 While the animals are waiting to be adopted, shelters provide them with homes and care. Depending on the size and demands of the animals, shelters may feature kennels, cages, or shared spaces for accommodation. The volunteers and staff make sure that the animals' fundamental needs, such as feeding, grooming, exercise, and socialization, are satisfied.
Medical Attention:- 

Animals in shelters are given the most importance in terms of their health and wellbeing. Regular vaccines, spaying or neutering, medical care for diseases or injuries, and preventive care are all included in this. In addition to dealing with behavioral problems, shelters may offer necessary training or rehabilitation programmes.
Adoption Process:-

  Adoption processes used by shelters help connect animals with good adoptive homes. In most cases, this involves prospective adopters completing applications and going through a selection procedure, which may include interviews, house visits, and reference checks. Shelters work to make sure the animal's new home is a secure and suitable setting. When the adoption is approved, the adopter pays the adoption cost, completes the relevant papers, and brings the pet home.