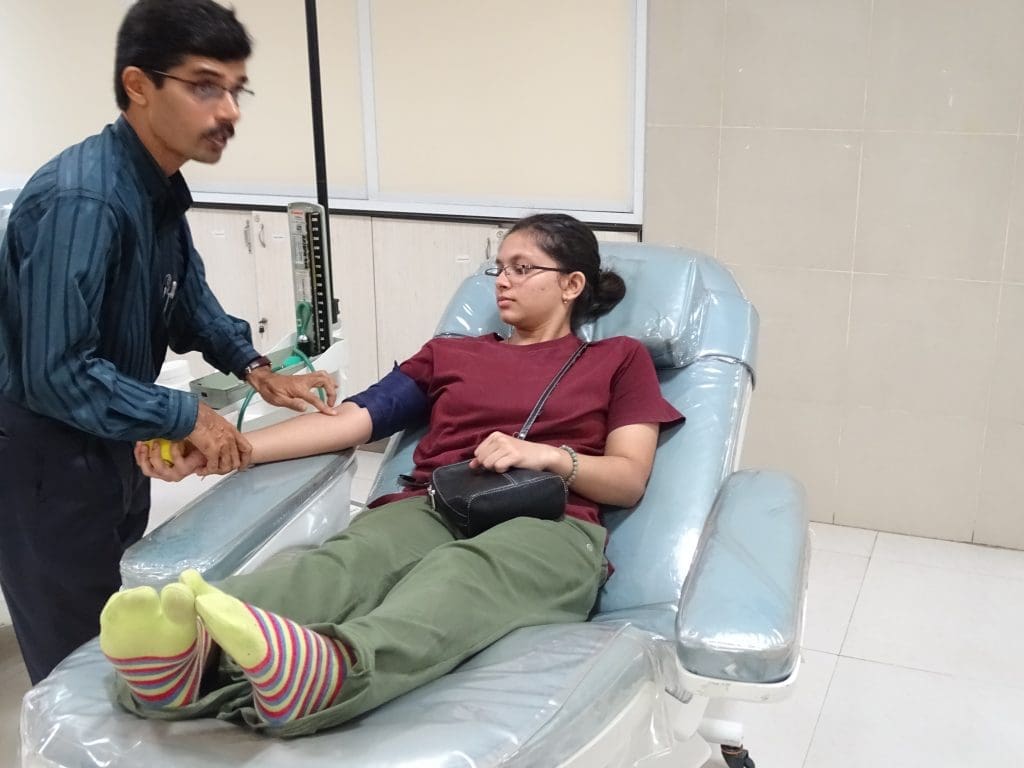 Following the acute shortage of blood at KMC, the NCC unit of the Manipal Academy of Higher Education organized a blood donation drive at the Kasturba Medical College, Manipal.
NCC Blood Donors at Kasturba Hospital Manipal
Until the previous day, the blood bank which had only single-digit units of blood is now adequately stocked with a decent amount of blood that can be used for any emergency to serve the mankind. A Blood donor at Kasturba Hospital Manipal
The cadets put in all their efforts and spread in awareness about the need to donate blood by capable individuals, through posters and online platforms. And 95 people volunteered for blood donation out of which 84 units of healthy blood was deposited at the blood bank. As the turnout was very high than expected, the donors had to wait for a while for their turn. But the donors, cadets and the hospital staff coordinated very well and the event went on smoothly.
NCC cadet of MAHE Donating blood with a smile!
The authorities at the blood bank were very overwhelmed by this initiative and congratulated the cadets for their efforts A fully stocked up blood bank after the blood donation by NCC Cadets of MAHE