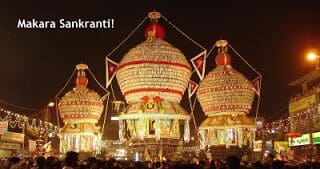 India Today Group Editor Raj Chengappa briefs on his principles of journalism, connectivity and truth.
Mr Chengappa on Saturday paid patronage to late Dr MV Kamath's at the Endowment lecture in Chaitya Hall, Hotel Fortune Inn Valley View. He brought in light about MV Kamath's achievements and little habits in life which made him "ever lasting smiling man." 
According to MV Kamath, to become a good writer one must inculcate the habit of writing 1000 words a day. Mr Chengappa also said without MV Kamath's help, it would have been impossible to set up Kasturba Medical College at a hill top in the 50's. MV Kamath thoroughly practiced the writing with his typewriter and he was very particular of them, "Today as I walked into his room I was delighted to see his old typewriter."
Who gives a damn?
Mr Raj Chengappa shared a story of his first writing about a destitute woman lying in front of the city railway hospital. Primarily he was forced by his boss to take up the story, so he went to interview the woman. He shook her but her condition was so bad that she couldn't even reply so he fed her a glass of milk. Looking at her devastated health. He called the superintendent of Victoria Hospital Bangalore, the hospital agreed to treat her but there was no ambulance available. So, he called the municipal corporation but they denied to help a destitute woman. Finally, he called the police commissioner who sent an accident relief ambulance. She died the next day, the only thing he knew about her was her name, "Laxmi." The essence of the story is "we see these scenes everyday" but we "don't do anything." This incident made him so nostalgic that he covered the story and reported it. The response was amazing as the Municipal Corporation decided to bring into effect two helpline numbers and beds were to be given to needy people like her in the hospital.
Journalism is all about talking to people, "Connection is the most important thing in communication." A big thing to learn in life is why will people want that information and how does it matter to them.
The thread of life
He shared a story of his meeting with a deaf-mute student. They communicated through writing in papers for an hour. This shows one must contain their patience. The student's father handed him a book called "Art of fundamental skills" which had this powerful quote "who gives a damn." Mr Raj raised different questions like "why should anyone want to know what the newspaper carries?" and "Why can't we live in artificial world?" It is the responsibility of a journalist to connect between the information and people's interest. 
"You learn lots from your failure"
At some point of time Mr Raj himself had the responsibility to cover conferences at high court but one day a fire broke into the High Court. He was happy that he didn't had to cover the conference since obviously the conference had to be cancelled. His boss scolded him for that which left him feel insulted. So again, when fire broke into a circus without delay he went to cover it. There were 300 children dead in this incident. He went to Victoria Hospital to investigate the story where he saw 600 to 700 people injured and in a state of pain. As he walked into the mortgage, he saw piles of dead bodies but he felt nothing. May if there was somebody related to him, he would have felt emotional and reacted in different manner. Basically, people have stopped reacting to tragedies. It's the role of new media to ensure people connect to the stories.
"Truth is a perception"
Journalism is made of two elements truth and freedom. Truth is a perception as it is the truth from how u look from different points. Truth about death is an interpretation of what happened. Mr Raj Chengappa explained further by telling about 1974 nuclear test as "Why a country which believed in ahimsa built a nuclear bomb?" To discuss nuclear war, a meeting was held by the then Prime Minister Indira Gandhi. He also interviewed four members of the meeting and everybody had their own version of truth. According to him, one can reach the real truth by talking more and more to people. Even he said that once said code word "The Buddha's smile" did not exist and he discovered this years later after talking to people as a result of which he even had to change the title of this book.
The pursuit of truth is the pursuit of journalism. According to Mr Raj, "You can't penetrate to someone's psyche after a given point". Deep inside everyone has their secrets and pain which might lead one to depression. The pursuit of truth is artificial. As a journalist when one tries to bring out the truth, many superior forces try to clasp him down as they hate truth. Journalism is like an investigation, that's where the freedom of truth comes. For being a journalist, "you must be curious about everything and ask big questions." He taught everybody the lesson of "How you touch someone closely?" which is more important than being a successful journalist. He ended his speech by saying "Discover, Uncover and Report."