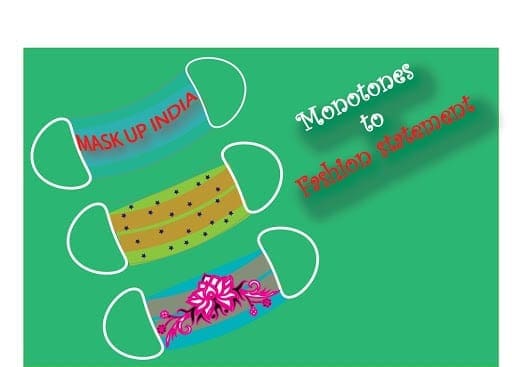 Wear the mask !! When the governments started giving guidelines, we responded that the mask was irritating; it gave rashes. Not interested in wearing it. Later on, we accepted the change. Yes! The perspective has changed. People have decided to wear masks, not as a protective cover. People wear masks as a fashion statement today!!

Masks For COVID-19 Protection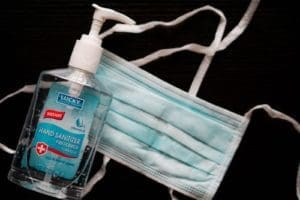 Wearing masks is a new mandate across the globe. Whereas East Asians have been wearing the mask right from the beginning of the Influenza pandemic. Masks have also been used in India when the AQI in the national capital reported the worst numbers. But today COVID-19 pandemic has brought a drastic change in the usage of masks.
According to the World Health Organization (WHO), 'medical masks' are recommended for anyone who is having mild symptoms. It is also suggested for people with underlying medical conditions. Non-medical fabric masks can be used for people under the age of 60 years without any comorbidities.
Masks are the first line of defense to prevent the spread of the COVID-19. As per the study done by ApnaMask, only 44 percent of the population in India wears a mask. The rest of the people are termed "antisocial, narcissistic, and schizotypal personalities," according to Dr. Shweta Sharma, Clinical Psychologist, Columbia Asia Hospital, Gurugram. She also commented that "Motivation enhancement training with Cognitive Behaviour therapy in group settings is the most effective way to handle such people" could help them wear masks properly instead of using them as chin protectors.
Masks As A Fashion Statement
As masks became mandatory, innovative ideas have come up to break the monotonous versions. People have started stitching cloth masks at home (Don't know how effective the cloth is). We have seen celebrities wearing masks matching their costume. This has changed the trend.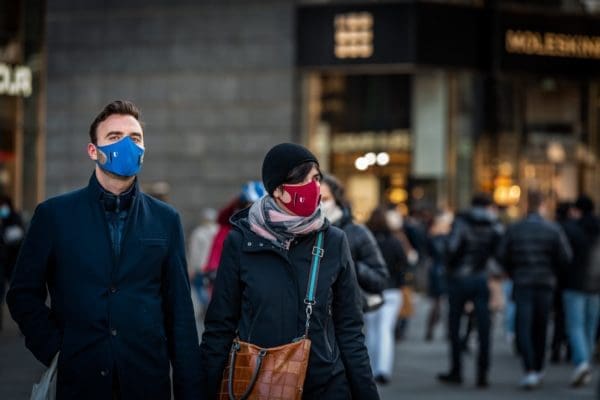 Brides and grooms made a fashion statement, with masks similar to their wedding attire. Ritu Kumar, an Indian fashion designer, has said that  "I think now that we have to learn to live with the virus, the problem is that if we go out of our homes, we'd need to take protection, therefore, the mask becomes a necessity. Having said that, it doesn't have to be a very simple looking accessory; therefore, we're creating masks that complement our outfits, with printed fine fabrics which can be mixed and matched with garments in anyone's closet."
One more designer, Payal Singhal, said that "It goes without saying that masks are going to be around for a long time, so why not make them an object of desire? Brides can opt for couture masks to complement their attire and accentuate the entire look. Weddings in the current times have new norms. Couples are wearing masks for the festivities and having coordinated masks, may be printed or with some embroidery matching the outfits."
Startups around Designer Masks
This concept of designer masks has not only changed the trend but also led to the development of start-ups. Suchita, who is leading one of the start-ups, has said that "We now have more than 20 people working with us. Our team is making 400-500 masks daily. The masks are priced between Rs 30-150."  This new normal has provided a source of living for many people.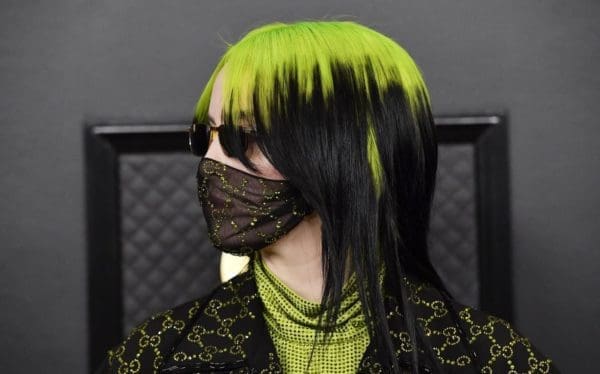 Designer Sukanya Bhattachariya of the Prathaa Weaving Traditions said that "Masks are here to stay as a constant accessory in our lives, so it made sense for us to give it an aesthetic uplift." Not just the cloth masks, silver masks are being made by Sandeep Sagaonkar, who runs a jewelry shop. "People are now buying the masks to wear and to gift brides and grooms. The silver masks, used ornamentally, weigh between 25 and 35 grams and are priced at Rs 2,500 and Rs 3,500," he said.
Gucci, an Italian brand, has manufactured a designer mask for singer Billie Eilish for the 2020 Grammy's Awards event. Mah Jing Wong, an American designer, made a customized mask for rapper Cardi B which was reflected in Paris Fashion Week 2020.
Textile Industry Gains
The textile industry has gained financially with the concept of designer masks. This reduced the burden on the production of medical masks where the available stocks can be dedicated completely to the front-line workers.
Today we see a wide variety of designer masks in the market. Floral prints, memes, embroideries, hand-painted, homemade, etc.  Be it designer or standard masks when it is necessary to wear them, everyone should cooperate for the same.  There should be a thorough quality check at the manufacturer level to find out the loopholes. The quality of the masks, especially the cloth material and the protection level, should not be compromised.
Further care should be taken that the fabric used will not cause any allergies or any other kind of health complications. Designer marks will prevent the stereotypical mindset of the individual towards wearing the mask. This encourages everyone to wear it.
Masks as a fashion statement have certainly improved their acceptability and will help with controlling the pandemic too. It would be really good if these are made out of fabric that is recyclable or biodegradable. In the end, it's the responsibility of everyone to prevent the transmission of the disease.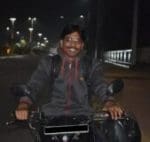 About the Author – Vasishta is an enthusiastic Life Science researcher with equal interest in exploring geographies. Blogging and photography are his all-time favorites.