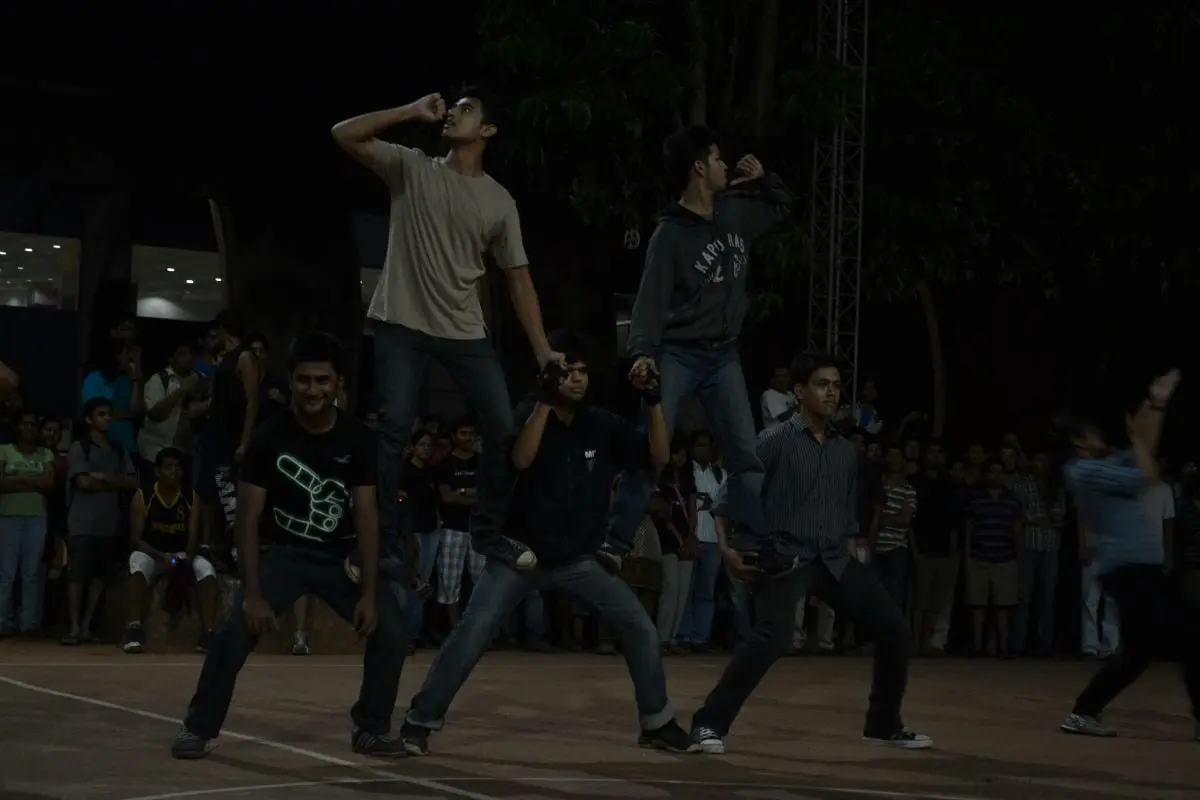 What brings a bunch of normal people grooving and moving together, out of nowhere?  Yeah, an earthquake. But on a more practical basis, a flash mob. From a pile of Jabberwocky to funky steps in unison, what adds the wow quotient to it? Or rather who?
Meet an elated Praveen G Prabhu, one of the choreographers of the recent flash mob at KC , which got Manipalites to shake it, yeah even the basketballers in the field out there. Here are some excerpts from an exclusive vis-à-vis interview:
So, you've finally pulled it off, and you did it well. But what did it take? How hard was it to choreograph?
The foremost thing was that the fifty odd who rocked KC weren't professional dancers, but the next guy and girl you'll probably meet in the campus. One of the most toughest jobs was to get these people to entertain a crowd. Most of them were new to dance, but were determined to excite and impress. That was what fueled the performance.
How is the current dance scenario in Manipal?
From as of what I have noticed, the dance culture here is dominated by one or two groups. Thought there are a few inactive chunks, it is at large, throbbing now, just as ever.
Is it any different from the day you joined?
In essence, yes. More people have become genuinely interested in performing, and in dance as such. This is one thing which pushes us forward.
Your thoughts on performing for Atharva, TAPMI
They are coming up with some exciting stuff around the corner, and I am just as excited, I wish the best for them.
What inspires you?
The love for dance. The freedom of expression, how every word, every syllable can be expressed through dance. The freedom to engage a lot of people, entertain them. Irrespective of  the organisation we are performing for, its our passion and the fun we have while at it, which acts as a great driving force.
I especially look up to people like Tapan bhaiya, Rahul, Kashish and Ishali without whom we couldn't have pulled this off. We push our limits by mutually inspiring each other.
That's one job well done. Now, what next?
We stretch ourselves to limits, and then we stretch our limits, right..We plan to make it even bigger and better, as to when, where and how, you just have to wait and watch..
P.S : There seem to have been previous flash mob sightings around, this being the first reported flash mob.
The flash mob at KC  was organised by the Chill Maadi magazine. The permissions the dancers, the choreographers, the logistics, the permissions and the publicity, were taken care of by their team.