My experiences in all my alma maters have been like riding a roller coaster. But I experience this ride to be fun-filled one in MUJ.

Setting your roots in college is a challenge every fresher comes across. It has been two years since I've become a part off this MUJ family. The new chapter of my life, after the end of school, started from this very Institute. The course I am pursuing here was only a year old in this college. My teachers had many challenges to face. Being so novel to the Institute, I was pretty apprehensive about how the things would go, considering my academics and other activities. I must say, MUJ family, including my faculty, have been a real support to me. I hardly felt being away from home.

Talking about Hostel life – It has been one heck of a jaunty ride. I met people from different cultures, different walks of life, yet the thing that we all had in common (belonging to MUJ), brought me acquaintance to many pupils.  Being a hosteler, I live with my batch mates and college mates nearly 24×7. I've learnt how to deal when sudden challenge troubles you – be in friendship or your personal life. One thing that I realize and acknowledge is come what may, I mustn't leave behind my real self. Amendments are always good but transformation in character isn't.
Audition- The primary step for taking part in any club or activity. I was deadly scared for my very first audition for dance club. It was the first time I met my seniors (I always saw them and wondered how and when would I ever-present myself to seniors). During my school days too, I was pretty hesitant on my first conversation with seniors.
You know, that custom of respecting and gving courtesy to 'didi-bhaiya' or 'ma'am and sir' grew me modest towards to seniors. I hope I am not the only one who goes through this.  😛

Anyway, that audition went well and I always thanks my seniors for letting me in. Many auditions came by. I felt auditions to be big challenges on a small-scale.
Second year was heartening; much to my amazement, I bagged many opportunities. Working for Dance Club and Green Club, being part of one of the OCs of TechIdeate'15, being appointed as the council member of Student Council'15, being awarded as the topper of the year, are to name a few.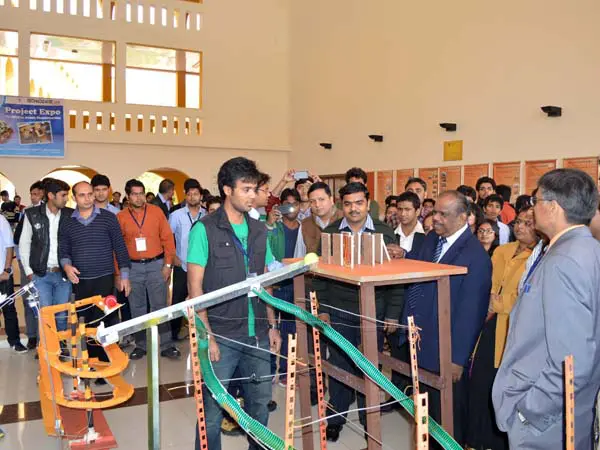 I wonder how much would I pen down telling about my experiences. This year would be my last one in MUJ.
Many feathers are added to my cap. Kudos to MUJ! 😀
Oh goodness! I guess, when I return I would be carrying a big bag of memories which I would cherishing life long!