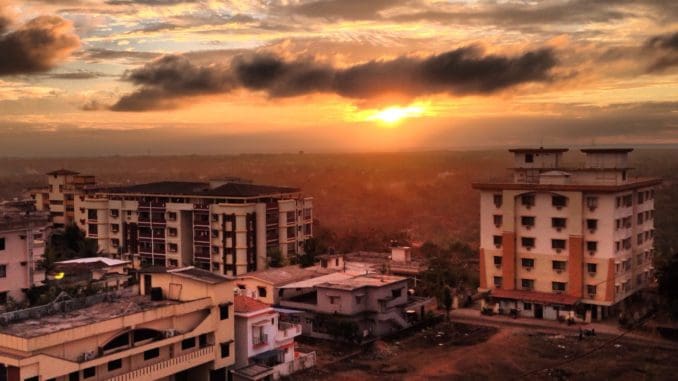 You were right, this is the place that Udta Punjab was allegedly shot at!
Now, since I have gotten your attention, let's see what an amazing place Manipal really is: I have lived here since I was put on this Earth and wow, what an experience it has been. To put my experience in Manipal in an anecdote is like saying adulting is realizing people in Manipal visit Drinking Temple (you'll know what it is when you visit here) more than they visit a temple.
Manipal was only a hillock six decades ago until Dr TMA Pai envisioned a university town abuzz with learners. Everyone who stays in Manipal will know where Tiger Circle is, so here is an interesting fact about Tiger Circle: before they built that Circle, Tigers used to live there, hence the name Tiger Circle. Right now Manipal has becomes a hub for all the new things, different cultures and internationally diverse people living harmoniously in one place. There is a 90% chance that if you throw a stone in Manipal that it would hit the head of a MAHE student.
When it comes to Architecture about the buildings – from KMC to MIT have still been retained by the board to keep the history of the place close to heart. Manipal is a place that is surrounded by so many beautiful places such as Manipal Lake, Agumbe, serene Beaches and End Point. There is something for everyone in Manipal.
When I was growing up here there were no cinema multiplexes or KFC/McDonalds. Everyone used to travel to either Mangalore or to local theatre to watch movies and everyone used to eat healthy food. There were only few huge buildings in Manipal back then. Manipal had more forests than building back in the 2000's but now if you visit Manipal, it is no less than a metropolitan city. Now you have huge franchises in Manipal, back in the day we had one place where everyone went to. Because of MAHE, Manipal has developed into this wonderful place where everyone around the world wants to study or stay in.
Even though Manipal is a small town it will give you one of the best memories you can experience in your life.
Featured Image sourced from Wikipedia