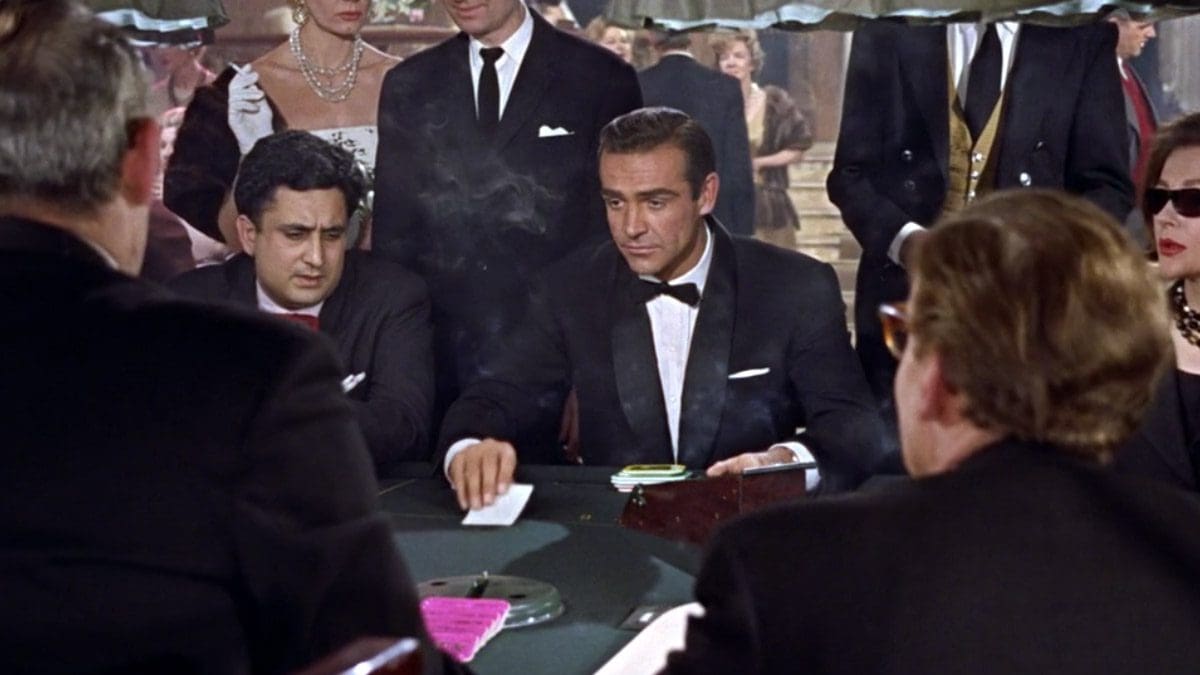 The James Bond character reflects everything that is the ultimate gambler–coolness in the face of danger, calm when the opponents are increasing to the boiling point, intelligent enough to know when to play a hand and how to make the best use of the hand he is dealt, and oozing with self-confidence.
Casino Royale was written by Ian Fleming, with the casino scene based on a visit to the Casino Estoril located in Lisbon. In history, the Casino in Portugal's capital was a popular gathering place for German agents during World War II.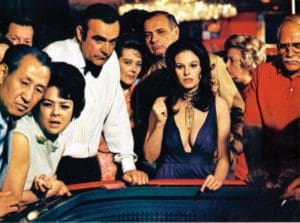 The novel and earlier versions of the movie have Bond playing Baccarat. Still, the signature movie capitalized on the increasing popularity of a game called Texas Holdem–a form of poker. Televised poker events such as the World Series of poker and other events have made poker a spectator sport. The plot of the movie required that large pots be on the table such as are available with the poker game. The movie Casino Royale was set in a fictional French town called Royale-Les-Eau.
The James Bond film from 1983, Never Say Never Again, also featured a Casino Royale in the plot. However, this Casino Royale was set in Monte Carlo and was filmed on location at the Casino de Monte Carlo in the principality of Monaco. Te Hotel de Paris on Casino Square was the specific filming site.
Also set in Monte Carlo was the casino in the 1999 James Bond movie GoldenEye. The GoldenEye casino was given yet another name, but the setting was the Monte Carlo Resort and Casino, as was the filming location.
The casino in the 1996 James Bond movie Thunderball was set not in France or Monaco, but the Bahamas. It was the first of two official James Bond movies to use a Bahamas casino setting.
Although not officially part of the James Bond movie hits, the 1967 spoof filmed in England features a French Casino Royale. The movie was also named Casino Royale. The telemovie called Climax!: Casino Royale, produced by Television City, Los Angeles, used a Monte Carlo setting and was filmed on the casino set at the studio lot.
The excitement of the casino surroundings, with well-dressed people enjoying themselves at the various games as a background for the individual action at the Baccarat or Poker tables, create a mix of sensations and images.
On the one hand is the Bond character who portrays the ultimate of controlled emotions giving specific instructions for the preparation of his signature drink in the middle of a tense game, while in the background are murmurs of appreciation as other players celebrate their winnings, albeit in a polite way.