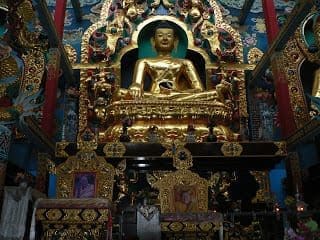 On the 9th of June 2020, New Zealand was declared Corona free.  After testing more than 40,000 people and finding no positive cases, it became the first country to beat this deadly virus. This brought joy and spotlight to the nation and served as a beacon of hope for those still fighting the deadly virus. Under the focal point of this spotlight stood Jacinda Ardern, current Prime Minister of New Zealand. Her unique handling of the situation made her the woman heralding a new era in her nation.
Jacinda Ardern was born on 26th July 1980 in Hamilton. She grew up in a Mormon family. Her father was a police officer, and her mother was a school catering assistant. She grew up in a small town called Murupara, where she did her schooling. From a young age, Jacinda was shocked by the social disparities visible around her.  She got a job at a fish and chips shop at the age of 14 and was also elected as the President of her school student council. She was dedicated to finding solutions to genuine problems among the school. She managed to convince the school board to allow girls to wear shorts and pants instead of just skirts. This was the first time she had ever shown leadership qualities.
Jacinda was introduced to politics by her aunt Marie. At the age of 17, she joined the Labor party- a liberal, left-wing party- and soon became a senior figure in the young labor sector of the party. In 2001, she graduated from the University of Waikato with a communications degree in Politics and Public Relations. Upon graduation, she worked as a researcher in the office of the then Prime Minister Helen Clark and Foreign Affairs Minister Phill Goff. To this day she credits Helen Clark as her mentor as who never let her gender come in her way of achieving something.
"The fact I'm the third female Prime Minister, I never grew up believing my gender would stand in the way of doing anything I wanted" – Jacinda Ardern
She was strong, opinionated, kind, and empathic. In 2005, Jacinda was living with three gay friends. She soon left the Mormon church and its doctrines, which she considered as homophobic. Jacinda has spoken in support of same-sex marriage and voted for it in the marriage amendment act of 2013. She is the first Prime Minister in history to participate in a Pride Parade that was held in Auckland.
In 2008, she was elected as a member of the New Zealand parliament for the Labour party. With hard work and dedication, she rose through the ranks. In August 2017, she Assumed the position of the leader of the Labour Party and consequently became the Leader of the Opposition. Jacinda's election was followed by a lot of positive coverage from various sections of local and international media. Commentators often referred to this relentless positivity as the 'Jacinda effect' and 'Jacinda mania'. The election resulted in a coalition government between New Zealand's first leader Winston Peters and the labor party. Thus, making Jacinda the next Prime Minister on 19 October 2017.
She is the third female prime minister of New Zealand. One year after her ascension she announced her pregnancy with her partner TV presenter Clarke Gayford. She is the second head of state to give birth while holding office after Benazir Bhutto in Pakistan 1990. She gave birth to a daughter named Neve and was back to work only after six weeks of maternity leave.
"Lots of people juggle a lot of things in their personal and private lives, and I'm not unusual in that. Plenty of women have multitasked before me, and I want to acknowledge that."- Jacinda Ardern
During her term, Jacinda has focused on improving the lives of her citizens. She has worked on important issues such as reducing child poverty, improving welfare benefits, LGBTQ rights, family planning, etc.
Her most notable and applauded action was seen after the Christchurch mosque shootings. On 15 March 2019, 51 people were fatally shot and 49 injured in a shootout at the two mosques in Christchurch. She realized the need for a change in the country's laws regarding the sale of weapons. In less than one month after the terrorist attack, the government passed a bill banning most semi-automatic weapons, rifles, parts that convert guns into semi-automatic guns and higher capacity magazines. Her swift actions towards preventing further terror situations and the ability to sympathize with the bereaved brought her great praise from the world.
When faced with the life-threatening threat of COVID-19, Jacinda approached the situation in a level headed manner. On 14 March 2020, she announced that the government would require anyone entering the country to isolate themselves from 14 days. A set of new rules were implemented across the country to shut down borders for all the non-citizens and non-permanent residents. New Zealand was moved to an alert level 4, including a nationwide lockdown. She stated that these new rules meant having the widest-ranging and toughest border restrictions of any country in the world.
Both national and international media have covered the government response to COVID under Jacinda. They have praised her leadership and timely response to the outbreak of the virus in New Zealand. These small instances have made her more relatable to the citizens. During the lockdown, she converted official updates into relatable conversations, easing the intense fear and tension among the citizens.  New Zealand reported 1,154 infections and 22 deaths from the disease.
On 8 June 2020, Jacinda announced in a press conference that New Zealand was free of the novel coronavirus. She set guidelines for the country to open for business and resume the life of citizens. Jacinda revealed that did a "little dance", surprising her two-year-old daughter when she received news that the last COVID-19 positive person had recovered and released from quarantine.
Two months since, the virus has reared it's ugly head again in New Zealand and strict measures have been put into place to eradicate it from the country once again.
Throughout three-year Jacinda Arden has proved to the modern leader having the perfect balance between tending to her family and leading a nation. She is truly an inspiration to all.