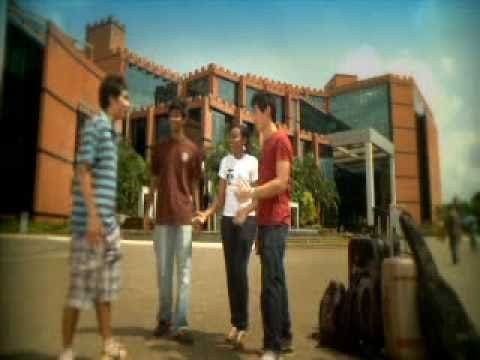 March 2012 will be remembered by all MITians for a long time. All of us have stood firmly for something we believe in and inspired "THE CHANGE". The youth at MIT displayed exactly how it intends to tackle bigger problems in future and come up with viable solutions. When I actually sit down and think what next could be done for a better tomorrow, the first thing that comes to my mind is to try and improve the crippled higher education system in India. According to a recent educational survey, India was ranked 72nd amongst the 73 countries that were a part of the survey. This result is no exaggeration but only reflects how desperately the education system needs an overhaul.
We love boasting about the cut throat competition that exists to get into the premier technical colleges of the country. However, we forget that this "cut throat" competition results in tremendous pressure for the students. We also forget that it is this cut throat competition that encourages students to join coaching classes. These coaching classes play their part by brutally murdering any bit of creativity that is present in the student. We also fail to realize the shortage of teachers or the deteriorating standards of lab equipment in these premier colleges.
Students who do not clear these competitive examinations often do not have the courage to face their parents, relatives or the society. I am sure all of us must have heard numerous cases of students ending their lives due to this disappointment. At this point, let me pose a question- a student who gets AIR 1 in JEE doesn't necessarily get the highest paid job. This means that other students who got selected with a poorer rank develop better skills and knowledge during their stay at the IITs. So why shouldn't this opportunity be given to the others who didn't get selected?
"Every child is different from the other and has some capabilities at edge over another", this saying has become completely obsolete in the present age. I fail to understand why we don't have a system of selecting students for top colleges in the country which focuses more on their potential rather than on the archaic structure in exercise. I also fail to understand why colleges do not foresee the capabilities of an individual but rather focus on the individual's grades and percentage.
But there is different side to the story as well, which for me is quite disturbing. Whether we like it or not, it is a fact that in spite of the various opportunities that are present in various fields today, students are forced by their parents to join the so called "conventional fields". Some of us must have heard the line-"Beta, tum doctor ban sakte ho ya fir engineer. Dekh lo, tumhari marzi. Hum kuch bhi nahi bolenge." (Son, why don't you become a doctor or engineer. You decide, we won't say anything.) Hence, a student is forced to take up one of these streams even if he has no aptitude or interest in it. During the course, if a student feels that he cannot pursue it any further the blame gets right back to him. "Beta, tumne to apne choice se yeh stream liya tha" (son you chose the stream by your choice). Agreed, that it was his choice but when one has to choose between bad and worse, one will always choose bad!
Hence, there is immediate need for introspection in the entire education sector. The time has come for us to rise to the occasion and inspire yet another change. After all, if not us, who? And if not now, when?