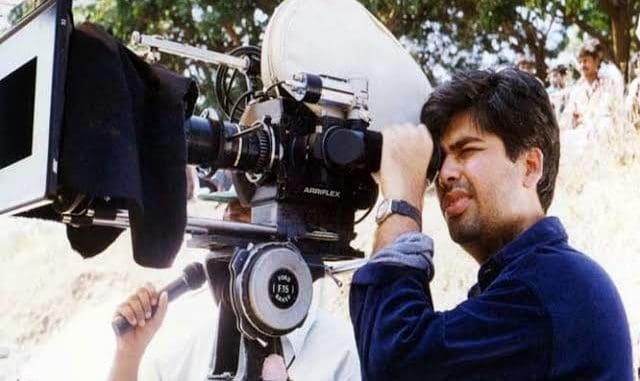 Imagine Karan Johar sitting on the director's chair and as soon as he says ACTION, walks in the Shahrukh Khan of your life. With a ukelele and a hat. With just the right amount of breeze gushing onto your face to make it look prettier. Wow! such a romance in this millenial world. How great would that be. But seriously what if, what if you lived in a world like Bollywood? Where everytime you are about to miss your train, a Raj comes to the rescue. The little things and the big ones all like a movie. From the moment you wake up till the time you fall asleep. Waking up to the tune of Dil toh pagal hai, your hair set perfectly and with the right shade of lipstick. Imagine in the era of dating apps you find your prince charming just when your duppatta gets stuck in his watch or his sherwani in your bangle. But ok, let's ignore the fact that you are half the time in your PJs and extra loose t-shirts.
Moving on to the phase where Zoya Akhtar holds control over your sequence now. Now there is nothing less than Spain or Portugal. But then 2 very important things come into the way of an amazing amazing vacation, that is TIME AND MONEY. Firstly your boss won't really approve your leave or your attendance will definitely hold you back, then you have your mom and dad to give a lecture on how you are still a kid although you are 21. Secondly and most importantly you are broke. Spending on Dineouts and Uber, your wallet doesn't really like the idea of Spain. I think Kudermukh or Lonavla should be fine. Okay let's assume, all of this is managed and you reach Spain. But then what about real life problems like sea sickness or loose motions that happen due to the weird oyster and clam soup. Finally after overcoming all of these, you met cute boys but then your low self esteem and self doubt just doesn't let you speak. So ya Zoya Akhtar is too much of a fancy for broke people or introverts or basically the human population.
Now the little things like running into the college chocolate boy and falling into his arms. I am pretty sure I would break a bone or 2 because of my calcium deficiency. also I would be frustrated at the fact that now all my bookmarks have scattered and my notes are flying all over.
The dancing in the rain seems to be romantic and cute and all. But when it rains in Mumbai, the only 2 things that concern me are how do I reach home and where are my bhajiyas!! I mean ya tip tip barsa paani is a very good song but why would I dance and then sneeze for the next couple of days.
Imagine a flash mob telling you how much a guy loves you but then freaking out starts. It just starts commitment issues, time management issues, gifting issues, date remembering issues and the list is endless. Basically PDA is too much to handle for us.
No matter what I say, we all know, we always look upto Bollywood. To the romance, to friendships, to gestures that melt our heart, to dramatic fights and to the songs that tell us about our roots. Right from the Rishte mein hum tumhare baap lagte to Mein udna chatha hu girna bhi chahta hu bas rukna nhi chahta. Right from Dil Chahta hai and every failed Goa plan to Tamasha, our own discovery. Right from the Retro dance numbers to the Kabira of today. Everything holds a special place in our heart.