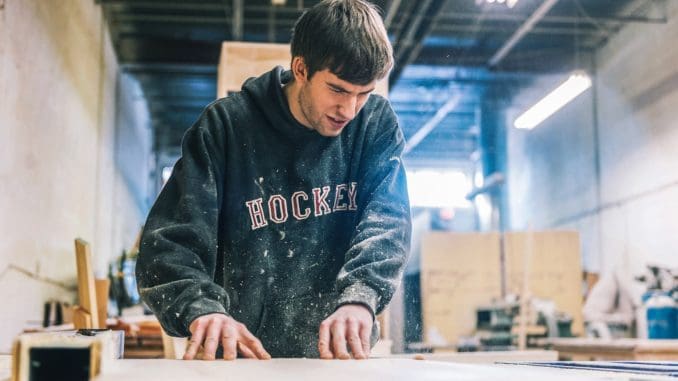 Employers look to find deployable skills in new recruitments every time. Vocational training can impart ready-to-use skills to students and participants. This way, they can start working immediately after their studies. A popular way of imparting usable skills to students is by using volunteering experience and internships.
While internships can be paid or non-paid, volunteering is purely an activity that gives no remuneration. There is also a trend to make volunteering a part of the curriculum these days. The advantages of vocational training or college are given below.
Employability and Skill Development 
Vocational training or school can pay much attention to employability and skill development. In traditional universities and colleges, students spend most of their working hours gaining knowledge in the theoretical aspects of their subjects. Lectures are a few hours a day. The rest of the day is spent reading up and researching the theory of what they are being trained for in the library.
Vocational school or training takes a hands-on approach. Students are taught by demonstrating the procedures and items taken up for study. This provides most students with practical knowledge before they graduate from a study program. Further, vocational training helps connect pupils with the industry for advice and tips on career paths.
Graduating With Usable Skills 
In traditional study programs, the students are put through a regimen that imparts know-how in their study area. Most students undergo internships after graduating to get practical knowledge.   With vocational training, the stress is more on imparting the students with usable skills than simple theory.
In most vocational studies, the learner spent more time in labs and volunteer service than in the lecture hall. Here students learn skills that they can use at work or in their studies. This would be productive to the employer/s in saving time and money that is spent on training programs.
After Graduation 
The big question on most students' minds when faced with graduation is, after this, what? But people who have attended vocational training or vocational school would know their core strengths. It helps them understand where they can be applied. Thus, the transition to work life from a student life is smoother and without disruptions compared to traditional ones.
Undoubtedly, listing work experiences after graduating from a vocational school or training is a significant advantage. Further, vocational training helps connect pupils with the industry for advice and tips on career paths.
Networking 
Another important aspect of vocational training is that the students interact with people from their chosen field of study relatively early. This tends to boost their self-esteem and help them cope with the first few months they have transitioned into a new position.
Most fields of work require the individual to be well-networked with the other professionals in the area. Volunteering for activities is a good way of getting to know your peers. But there are only so many alternatives if ever, that can provide the student with the advantage that vocational training can impart. Thus, students must be encouraged to try out some form of volunteering or vocational apprenticeship before they complete their entire course of study.
Conclusion 
Vocational schools or colleges are ideal for students to get the valuable exposure needed to further the skills acquired at school that benefit their careers. Undoubtedly, getting to know about a field of study is very important for a student in career development. But it helps to mix theoretical knowledge with a bit of practical experience.
There is another advantage that most vocational education gives people. The costs of vocational training are much lesser than the cost of actual degrees pursued in colleges. From the employer's perspective, those graduating from a vocational school would cut down on the expenses incurred in getting a student trained in the skills at the workplace.
Most students of vocational studies tend to draw higher salaries than their non-vocational counterparts. Thus, it is a win-win situation to take to vocational training and studies at a regular college or university.