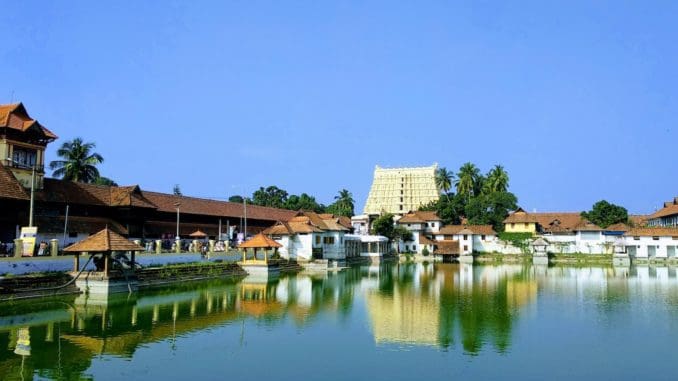 Is anyone looking for a house for rent in Trivandrum? If yes, you will get some helpful tips and suggestions provided in this article, when you are going to search for a rental house in Trivandrum.
Cost-of-living-index in Trivandrum is 4.40% cheaper than in Chennai. The average house rent in Trivandrum is 32.48% cheaper than in Chennai. These statistics show that Trivandrum's cost-of-living index is cheaper than metropolitan cities.
This article discusses how to get a rental house in Trivandrum, rental costs, etc.,
Locality and Basic Amenities
You have to select your location, where you can get most of the essential needs easily. Essential needs such as hospitals, gyms, schools, colleges, offices, grocery stores, and affordable transportation facilities.
But in Trivandrum, Most of the houses for rent in Trivandrum costs affordable. It doesn't matter what location you are in, Trivandrum. Therefore, you do not need to worry about that.
How to Find a Rental House in Trivandrum
If you want to get a real estate agent/ broker to help to find you a rental house in Trivandrum. It's fine. You can even google and get more details, where you can easily find new rental houses in Trivandrum.
If you are dealing with a real estate agent/broker:
Reach out to your real estate agent and talk about your requirements.
A real estate agent helps to prepare a list of houses based on your budget and location.
The agent will help you throughout the process until you will confirm your rental house in Trivandrum.
Once your agreement is confirmed, the agent works together with you and the landlord until you confirm your lease agreement. It may take even weeks also.
Before signing a lease agreement, read all the instructions mentioned in the lease agreement.
Average Rental Rates in Trivandrum
Fix your budget for rent, based on the criteria,
Size of your home
Age of your home
The present condition of your home
1BHK house- Rs 7500 to Rs10000
2BHK house-Rs 10000 to Rs15000
3BHK house-Rs 15000 to Rs22000
4BHK house-Rs 22000 to Rs 30000
Repair and Maintenance Charges
Once you damage electrical devices and furniture(provided by the landlord), you are the only responsible and bear the charges for the damage caused by you. Sometimes, when you paint the house, you should spend the expenses of it.
Leisure and Recreational Facilities in Trivandrum
Poovar Island resort, Napier museum, Shangumugham beach, Sarwaa specialty shop, Sivananda Yoga Sidhanandha Ashram, Veli Tourist village, Mitra heritage ayurvedic, Kovalam beach and Pothys Trivandrum are these places you can go for leisure and recreational activities.
Upfront Costs in Trivandrum
Upfront costs in Trivandrum include,
Security deposit
Packers and movers cost
Rental agreement fees
Security Deposit
You should pay some amount of security deposit as house advance before moving into the rental house in Trivandrum.
How much will be charged as a security deposit?
Landlords will charge a minimum of 2 months of rental advance as a security deposit. But, it depends on the landlord's decision.
These security deposits can deduct in the following ways when you are
Helping to terminate your lease easily
Not paying rent on time
Not paying electricity and water bills
Doing Property damage
However security deposit is not used for any other purpose, the landlord should return back to the tenant at the time of leaving the house.
Brokerage or Commission Fees
If you are using a broker to find a new rental house in Trivandrum, you will pay them some charges to them. The pay depends on the services done by the broker. You don't need to pay the Commission fees when you are not using broker services.
Packers and Movers Cost
 You must look after the packer's and mover's costs when shifting to a rental house in Trivandrum. It's the most important cost we cannot ignore to spend money. It includes the cost of transportation, hiring the right packers and movers, and other expenses included in the process.
Parking Charges
Parking charges are always separate. It's not included in maintenance charges. It will be included when you are staying in flats or apartments. In independent houses, it should not be included in most cases.
Conclusion
Compared to major metropolitan cities in India, house for rent in Trivandrum is affordable. So, people love Trivandrum always. Trivandrum belongs to God's own country. You will love its nature and ambiance. Cost-of-living-index also shows that it is cheaper than other metropolitan cities. Even the house for rent in Trivandrum has become a more affordable and economy-friendly city.