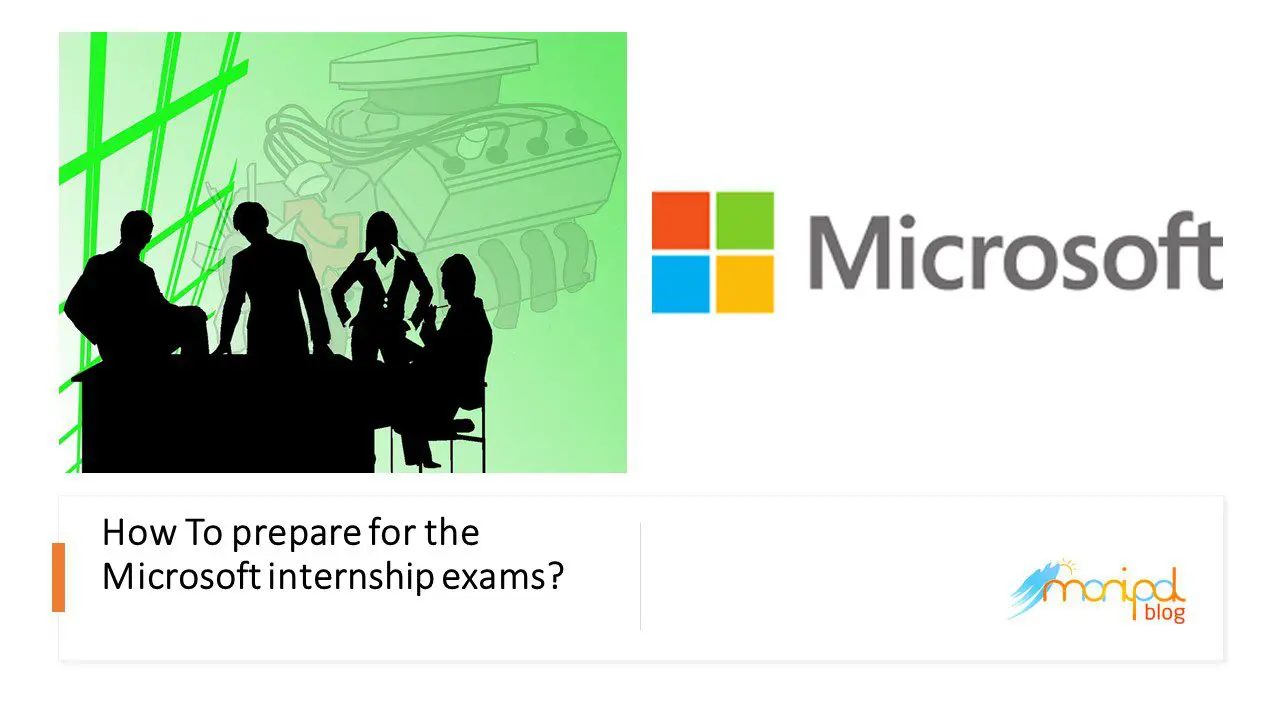 Microsoft is amongst the most esteemed organizations in the world and is a dream for every coder to be a part of this prestigious firm. The most crucial thing to concern while aspiring for an internship at Microsoft is to have core basic skillsets and firm hold on all the essential nuances which would pave the way for a successful career ahead. Microsoft conducts two internship programs- one in summer and the other in winter. The 12-week internship program in summer thoroughly monitors the proficiency of the aspirants and pays the stipend accordingly. A successful internship at Microsoft would be a gateway for a great career in the IT field, which would reap incredible benefits in the future. But you must be equipped with essential backend knowledge in various coding languages like JAVA, Python, C++, and others to have any chance against the highly competitive students who apply in massive numbers. Thus, How do you get an internship at Microsoft.
Flawless technical Knowledge
Microsoft is a highly reputed organization, and the last thing it would expect is the awful command over the coding languages and technical aspects as well. Thus, it is quite essential to be highly proficient in technical aspects of coding to stand any chances of clearing the interview for a Microsoft internship. You should have a firm hold on any of the coding languages like Java, C++, PHP, or Python. Also, indulge in some rigorous coding sessions involving the toughest algorithm and database normalization. The aspirant should also know the basic nuances in the backed coding like String, map, and vector for enhancing the chances of being selected.
Learn about Microsoft
Passion lays the foundation for success in any field. Thus, it should be reflected in your interview that you are a die-hard fan of this big institution. Elaborate about the latest revelation in Microsoft also read about the latest projects or new related to the IT field, which would intrigue the interviewer about your great interest in the field. It is also quite important that you stay calm and composed and don't let your emotions playing a spoilsport in ruining this great opportunity.
Eligibility criteria
Students aspiring for a Microsoft internship must be a fresher and must not have prior experience in any other company as a permanent employee. He/She should have completed graduation in B.Tech, B.E, M.Tech, M.E, or MCA. Students must have verified degrees from recognized institutions, and any unverified document would lead to instant rejection. Thus, it is quite mandatory to compile your documents in the truest sense possible. Also, the aspirant should be capable of speaking and understanding the English language, even average hold on the English language lead to rejection.
Selection Process and how to prepare
The primary round includes online tests regarding Algorithms, Computer architecture, and coding languages, thus practice for online MCQ questions of this type. Make sure that you take less time to solve the questions as the time limit for this online test is only 30 minutes. If you are successful in the first round, then you would face a coding round where you would have to solve genuine coding equations. Precisely look for minor flaws after completing the test, as even a slight flaw may lead to coding failure. Thus prepare for coding tests on various inline sites. The third round is quite vital as it certainly would indicate whether you are selected or not.
You have to exchange thoughts about a given equation with a mentor and replicate the solution on the paper. The fourth round is pretty similar. A spontaneous coding equation would be given to you by the mentor, and you would have to verbally describe the execution and then implement it on the paper. Most probably, if you pass the fourth-round, you are likely to be selected. A formal chat about your past experiences or internships would be discussed, and you will be offered the internship.
Thus, it is crucial to have the exquisite skill set and command over the language to succeed at getting a Microsoft internship.