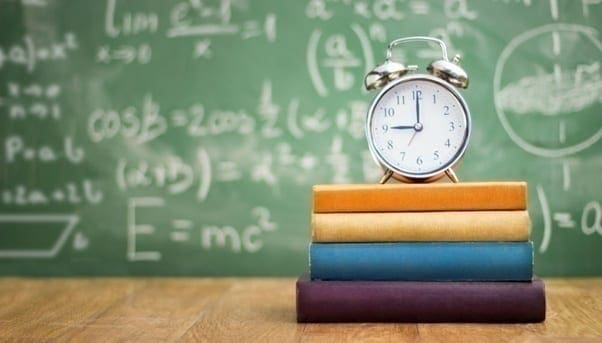 Time is one of the most important things you have to manage through life. No one will be able to give back wasted time and therefore it is important to take control of where you spend your time. Students start a new semester with high expectations and by mid-semester, feel completely overwhelmed. Be sure to set realistic and attainable goals to avoid feeling buried under books. You have to be able to manage your time to get the most of your studies. Remember, there are only so many hours in a day. Here are some affective ways to manage your time as a student.
Draw up your calendar
A schedule is important to know when you are doing what. This is also a great place to note down assignments due dates, tests and exams. With the amount of work that is required from you, it might be a good idea to do this before you start studying. Do this at the beginning of your semester to ensure you do not miss any important dates.
Have a schedule
Apart from your term calendar, set up a weekly and daily schedule of things to do. Which module are you reviewing on a specific day? How many classes are scheduled for tomorrow? Your schedule should be able to tell you when you are doing what. If your MBA capstone project is due in a month, your schedule should day research, how to write a capstone project. You get the idea.
Activities after school
Having a social life is important to all students but you need to prioritize. School work is always priority number 1 when you are trying to meet your goals. In your schedule, set a time for all after school activities and stick to the schedule. It's easy to say you'll do your assignment later tonight but if you get it done early, you'll enjoy everything else a lot more.
Take care of your health
This may seem a bit cliché but you need to take care of your body if you want to succeed. Your body is the only vehicle you have and if it's sluggish, tired and out of focus, you'll have a tougher time getting everything done. Eat nutritious foods to boost your brain activity. Exercise is very important to keep up with a busy lifestyle. You will experience more energy that will help you get more done.
Organize your life
One of the biggest time wasters is a disorganized life. Constantly looking for things before you start working is unnecessary. Make sure your work station is in tip top shape as well as your bag, books and home. If you want your brain to function optimally, you cannot do that when your life is a mess. An organized environment will calm your mind and as a direct affect, help you stay focused.
Conclusion
Once you have your foundation set before you start becoming fully involved in your studies, things will run smoother. The most important thing is to plan out your time. You need to know when you are doing tomorrow or next week and actually stick to your plan. Prioritize the modules you are finding difficult and schedule more time for those.
In the end, you don't want to become overwhelmed with your studies. Leaving things for the last minute will only cause you to stress and is completely unnecessary. Believe in your abilities and work hard at your goals. No one said it was going to be easy but you can do this. Keep your focus even in the tough times and just go for it.
About the Author: Linda Jellison works as a content manager. Her hobby is travelling, reading and guest post writing. She was a top student and now she shares her experience with other students.