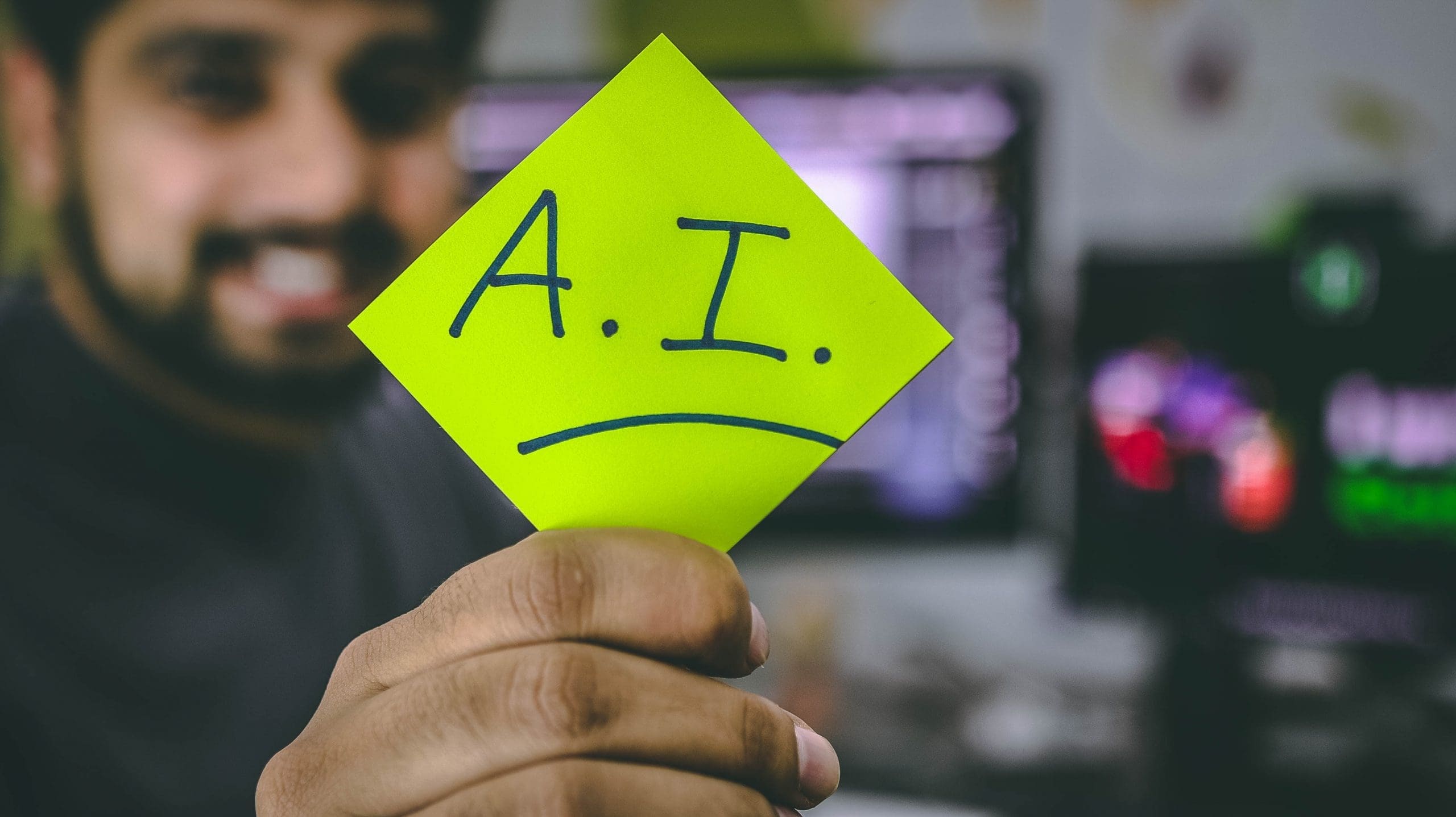 Artificial Intelligence is a very exciting area of study today. There is a huge demand for people with skills. And as technology is growing and developing, this demand is not going down anytime soon. However, if you have decided to learn AI on your own, it might be difficult for you to get started. Fortunately, the internet is filled with tons of resources for beginners to start with. All you have to do is figure out your path. But first, you should know why AI is such a great career option.
Why Learn AI?
Have you ever imagined a world with robots? Or wanted to program your own butler-like JARVIS from the movie Iron Man? Well, we don't want to spoil your plans but we are still a few years or decades away from that. But, apart from these, there are still several reasons as to why you should pursue an AI course for beginners.
Global Demand – Currently, the demand for AI professionals is booming. Just the entry-level salaries might range from $100k to $150k. Software engineers, business analysts, and data scientists all benefit by knowing AI and Machine Learning.
Data is everywhere – Data is now rooted deep into our lives. It has been transforming everything that we do. Organizations all across the globe, from Fortune 500 companies to small startups, are working to reshape their technology and business.
It is fun to work with – It might seem a little daunting from the outside, but trust us, it is really fun. It is made up of a unique blend of engineering, discovery, and business application making it one-of-a-kind. Working in this vibrant field is going to be an adventure.
What are the prerequisites for learning AI?
Now that you have decided to get into AI, you have to ensure that you get through a few prerequisites. You don't have to be a veteran programmer or a professional mathematician for learning AI, but you should have core skills in these domains. However, the important thing is that once you learn these prerequisites, the rest of the way will be easy. In fact, most of the AI is just applying computer science and statistics concepts to data. Make sure that you are caught up on the following:
Python – It is not possible to work in AI without learning how to program. Python is one of the most popular programming languages used in AI and Machine Learning. There are several sources available online from which you can learn.
Statistics – When you want to implement algorithms, you need to have an understanding of the statistics like Bayesian Probability.
Math – For researching original algorithms, you must have a strong foundation of multivariable calculus and linear algebra.
Once you are done with the prerequisites, you can start learning AI. We have laid down some tips for you that will help you learn AI, the self-starter way:
Understanding the Math behind Machine Learning
As an AI development professional, you have to grasp probabilities that serve the base for Machine Learning. Software developers mostly use functions from online libraries. This way, they don't have to do the Math by themselves. All AI developers have to understand and write complex algorithms so that they can find patterns and insights inside data.
Building a strong foundation
Before you start with AI, you need to have a strong foundation. You have to master the programming basics along with mathematics. Learn to hone your abstract thinking. It is not important to get a professional degree for mastering AI, but what you do need is boundless passion.
Brushing up on your Python
AI is continuing to develop at a rapid pace. Anyone who is working with AI will be ahead of the competition. Python is one of the most popular programming languages used for Artificial Intelligence. It is easy to write, understand, has several libraries, along with a significant user community. It is known for supporting advanced machine learning and the implementation of frameworks like Keras, PyTorch, and TensorFlow.
Searching the internet for online courses and free resources
A simple Google search is enough for getting you started with AI. The internet is filled with free resources, online courses, and articles you can use for a quick introduction to the AI development world. Through free resources, you will have a low-risk and easy way of getting involved with AI and see if it is something that you are interested in.
Getting comfortable with Abstract Thinking
Deep reasoning or Abstract thinking is when machines have the capability of understanding what is the implicit relationships between things. This is more than just learning statistics, mathematical equations, or statistics. When you have an understanding of relational reasoning along with direct and explicit rules, you will also be able to understand the complexities and nuances of AI development.
Starting to build with AI Algorithms
One of the key elements to learn AI is building a strong intuition for how the AI systems work. The best way of developing such intuition is to build things. Take on a project that is of interest to you, requires a simple algorithm, and create your own from scratch. There is definitely a learning curve. As you keep building things, you will learn along the way. Trust us, the long-term benefits are significant.
Learning how computer programming and human insight intersects
If you want to be an expert AI developer, you need a solid foundation in data science and statistics. Also, if you want to program languages effective in AI, you should have an understanding of basic math and must know how to interpret data at hand. Computer programming must be combined with human insight for successful AI development.
Learning how to collect the right data
AI is known for processing large volumes of data at once. When you are working on creating AI software, you have to think about the tasks that will need data points like marketing and customer service. Then, you will build software that makes these data-heavy tasks easy and fast.
Joining online communities
Kaggle is a community for machine learners and data scientists. You can find data sets, publish them, build models, and communicate with other machine learning engineers. It offers a great platform to learn from the best in the field. They also organize competitions where you can participate in boosting your skills.
Familiarizing yourself with different AI types
AI has several sectors where you can specialize. It is best that you choose the one that suits your interest before you dive into the field and get overwhelmed. Make sure that you research well so that you don't experience burnout.
Today, AI development has a lot of hype. So, you might find some people exaggerating their current potential. It is an exciting frontier for business and software development. If you want to get started and learn AI the right way, you have to enroll in an AI course for beginners.