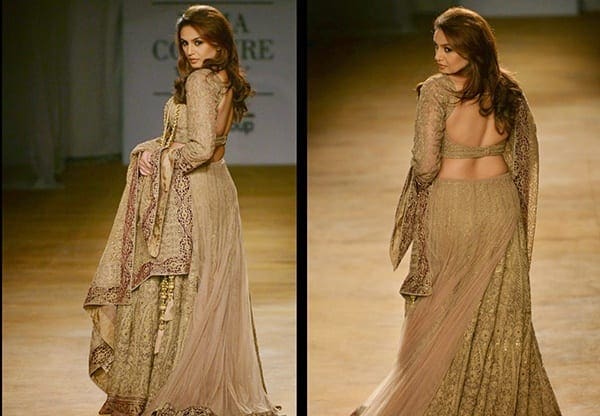 Dressing seductively doesn't mean that you have to be sleazy and let it all hang out. Dressing seductively means showing just enough to entice him but leaving the rest to his imagination.
In the best case you should be able to dress seductively at work without being sent home by the fashion police. Of course, in your off-duty hours, you can crank it up a notch, but not too much.
Aim to achieve a balanced look when dressing to seduce. Decide what feature you are going to highlight on a particular day or night and focus on it. For example, if you want to show off your legs then don't show too much cleavage. The trick is to keep him wondering what the parts of you he can't see will look like when he finally gets your clothes off.
Sometimes a seductive look can be achieved very simply by leaving one extra button open at the top of your blouse or at the side of a split skirt. What you wear under your clothes is just as important as your outer garments. Even if you have no plans of giving him a peek at your panties, just knowing you are wearing something sexy against your skin will boost your self-confidence and make you feel sexy. Wearing sexy undergarments increases the seduction aura you are teaching your body to transmit.
Men love sexy underwear and lace. Wear a camisole top under your shirt and let the lace peek out. Men will be watching you go by all day long.