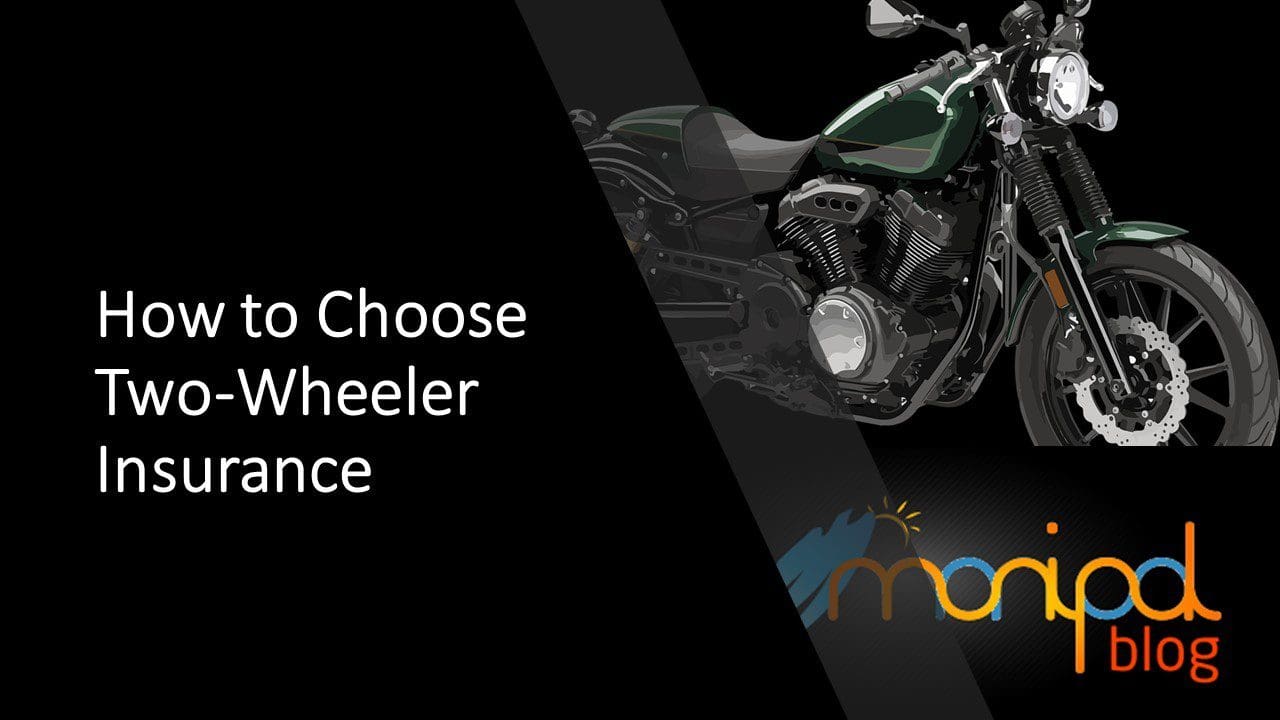 If you are like most bike buyers, you carry out thorough research and due diligence before finalising the make, model, design, engine capacity, colour, mileage and other minute details of your new bike. But when it comes to buying insurance, you don't spare a thought before taking whatever the bike dealer is offering in the form of two wheeler insurance.
Most people are not even aware that they can buy two wheeler insurance by themselves and they are not obliged to buy it from the dealership. If you are yet to buy a two-wheeler, know that you can exercise your right to buy the best two-wheeler insurance plans for your new ride.
If you have already bought your bike, you can still do the right thing by using these tips to choose the best two-wheeler insurance for renewal. Bajaj Allianz bike insurance available on Finserv MARKETS ticks all the right boxes when it comes to an ideal two-wheeler insurance plan.
Types of two-wheeler insurance plans
Before you buy bike insurance online you must at least know about the two types of two-wheeler insurance plans. Third-party insurance is mandatory by law and it is the minimum amount of insurance you must have to ride a two-wheeler. Third-party insurance covers death, bodily injury or property damage to another person. It also provides personal accident death and disability cover to the owner or driver.
The other type of bike insurance plan is known as a comprehensive plan that covers all the liabilities above plus damage to the vehicle of the insured. Buying a comprehensive insurance plan is not mandatory but recommended for better coverage.
You can buy a comprehensive Bajaj Allianz bike insurance plan available on Finserv MARKETS starting at just Rs. 752 per year. Bajaj Allianz bike insurance at Finserv MARKETS gives you access to cashless servicing at more than 4,000 partner garages across the country.
Factors affecting your bike's premium
Factors such as engine capacity and geographic location also affect your bike's premium. There are three engine capacity categories when it comes to two-wheelers:
0-150CC
150-350CC
350CC and above
Higher the engine capacity, greater the bike insurance premium that you have to pay. Cities where your bike is registered also plays a role in determining your two-wheeler insurance premium. Premiums in Zone A cities such as Delhi, Chennai, Kolkata, Ahmedabad, Mumbai, Pune, Bangalore and Hyderabad are higher than remaining cities in India that come under Zone B.
Length of coverage
Apart from third-party liability cover and own damage cover, two-wheeler insurance must be available with a variety of riders. Ensure that your bike insurance provider also provides coverage for personal accident, zero depreciation, the pillion rider, uninsured motorist, medical expenses in case of an accident and cashless hospitalisation.
The Insurance Regulatory and Development Authority of India (IRDAI) have also made compulsory to have a minimum coverage of 15 lakh as personal accident cover for vehicle owners. This will increase the premium cost by Rs. 750. However, if you already have a PA cover of 15 lakh with another insurer, you don't have to buy the PA cover of 15 lakh again. Also, in case you have a personal accident cover of 5 lakh, you can buy premium to get the remaining coverage of 10 lakh.
A network of cashless garages
When you buy bike insurance online select an insurance company with a large network of cashless garages. It will ensure that you don't have to travel a long distance or have to pay upfront at an out-of-network garage in case your bike is damaged.
You should look for a bike insurance provider with a large network of cashless garages such as Bajaj Allianz bike insurance available on Finserv MARKETS. With Bajaj Allianz bike insurance, you can enjoy cashless services across 4000 plus garages across the country. If cashless services are not available in any garage you visit, you still get 75% of the amount directly to your bank account.
Ensure that you are choosing the right two-wheeler insurance from a good insurer with a high claim settlement ratio and good standing in the market. Don't reduce the insured declared value (IDV) of your bike to lower the premium or you will regret in case of theft, fire or total loss to your two-wheeler.
Also, know what is idv in bike insurance before you opt for the policy.