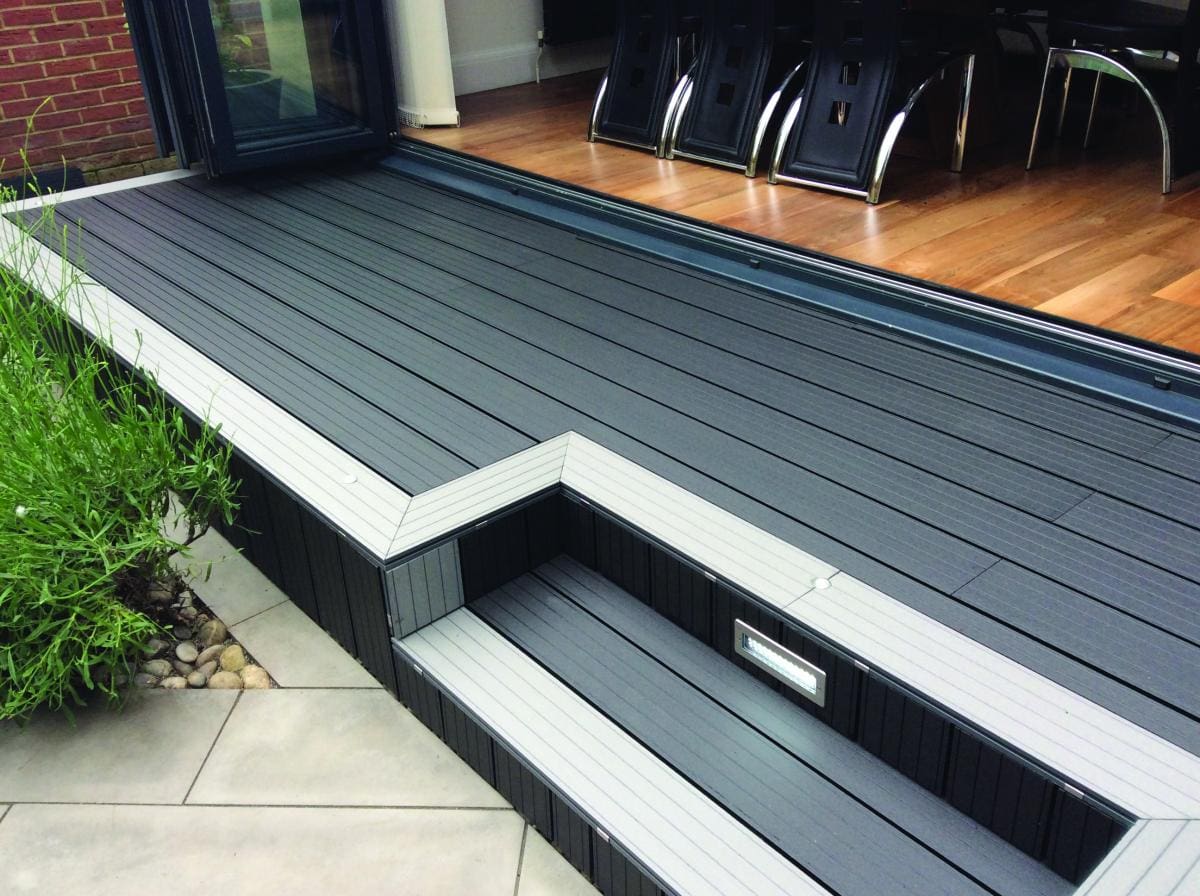 Composite lumber decking is a low-maintenance alternative to wood. The industry endured some growing pains early on, but materials continue to improve, and the number of quality products on the market increases every year. 10 years ago, there were ten choices. Now more than 50 composite decking products are available. BriteDeck helps you narrow your options and simplify your shopping for the best price of composite decking.
You will also find cellular PVC and plastic lumber decking that install the same as composite. The biggest frustration you will encounter is choosing the best composite lumber decking among all styles, brands, and colors. It may be low maintenance, but it still needs to be cleaned.
Composite Decking In A Nutshell
Select the composite lumber decking based on your budget, color, and style preferences. Do also select based on your fastener choice, and site and code requirements. Quality composite decking is two to three times costlier than pressure-treated wood but lasts two to three times longer. You have to be aware just because your local home center has a product doesn't mean it is approved for use where you stay or for every application. Check with local building officials before you purchase. Each system has different installation and fastening requirements. At this site you can see more. You will void the warranty if you ignore the manufacturer's installation instructions.
Factor 1: Are You On A Tight Budget?
Installing a wood rather than a composite railing reduces deck costs. Wood requires more maintenance, while composite decking costs $3- $7 per square foot. Most home centers and lumberyards stock one or two brands and can special order others.
Most brands are similar and perform just fine. The differences come down to colors, designs, the mix of plastic and wood, texture, and installation systems. If you are ok with a limited palette of colors, repetitive grain patterns, and smooth or combed finish, you will find a lot of low-maintenance, low-cost products that meet your requirements. Composite lumber decking comes in 12, 16, and 20 feet planks and railing components in 12 and 16 feet increments. Planning your deck design around these measurements saves you money and cuts waste. You can keep costs down by using a system that installs with face screws and building rails from wood.
Factor 2: Is Your Deck In The Hot Sun?
Dense and dark color composite decking boards really heat up in the sun. If you are sitting in a deck chair on top of the plastic, the refracted heat makes you sizzle like the burger on the grill. Get composite samples in different colors and set them outside on the dark side. If they are hot enough to fry an egg after a day in the hot sun, consider a lighter color or different composite material.
Factor 3: Is A Wood Look Critical?
Higher-end composites have a superior grain and wood-like appearance and feel. Some of the priciest and most expensive deck material brands feature shadings and individual grain variations so that no one board is an exact replica of another. Some manufacturers buff each board in the factory to remove the plastic sheen. And composites also have a more extensive range of colors and matching add-ons such as balusters, railings, posts, post caps decorative trim, and skirts. These give the deck a beautiful look but don't come cheap. They are triple the cost of the decking boards.
Finally

Synthetic decking materials have a valid evaluation service report ESR to be considered proof for use by local building departments. ESR reports are issued by a non-profit code compliance testing agency. They show test results for abrasion resistance, moisture absorption, fastener spacing, allowable expense and stresses, and more.