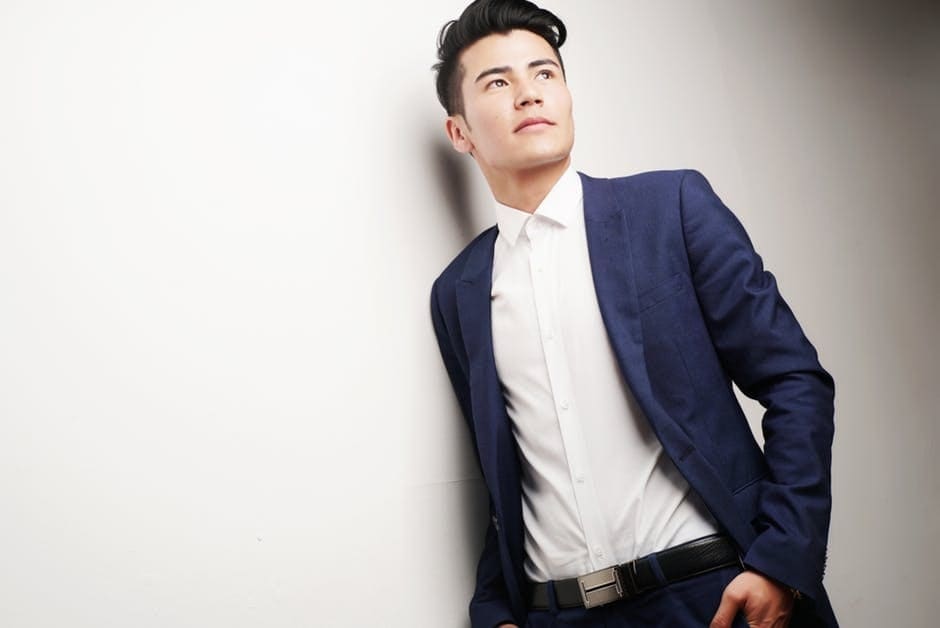 Today's highly fashion-savvy men often look out for ideas and inspirations not only for cool fashion trends but also for his casuals. No wonder, men think a lot before settling down what to wear for the week end picnics with the family. For cool Zaful Mens Fashion, there are lots of factors that need to be considered for the clothes, footwear and fashion accessories.
When it comes to men's fashion, the suit is probably the pinnacle. But do you know what to look for before making that all-important purchase from the suit shop Brisbane? Remember there are several elements to consider before heading out to the store. There are the lapels, pocket design, vents, fit, and style. And since a suit is an investment, you'll certainly want to become an educated consumer.
Lapels: As trends come and go, so do the size of lapels. One year, fashion designers may call for wide lapels, then the next year they are small. With so many changes to hit the fashion scene, you may feel that you can't keep up. Yet remember the general rule of thumb when shopping for a well-styled suit: A good design means that the lapel should extend to just a fraction less than the halfway mark between the collar and the shoulder line. Therefore, the size means a width of approximately 3 ½ inches.
POCKETS: You may never have realized that there are so many options when it comes to pockets. When shopping, look at the flaps on the pockets and make sure they are consistent with the size of the lapel-neither too large nor too small. The pockets should also not overpower the jacket or draw attention to themselves.
Patch Pockets: They are a great look on sport jackets or sporty suits.
Flap Pockets: Ideal for a dressy suit.
Jetted Pockets: This style is typically found on a tuxedo.
Vents: When shopping you will notice that there are three types of jacket vents to choose from: the ventless jacket, the double-vented jacket and the single-vented jacked.
The Ventless Jacket: This is a favorite among the Europeans. Although this type has a great look as far as form, its design does have flaws. When a gentleman wears a ventless jacket, there is a tendency for it to wrinkle in the back. That's because there are no openings, so the jacket tends to bunch up.
The Single-Vented Jacket: This jacket is the preferred choice among Americans. Because of its design, the single-vented jacket has a boxy look from the back. This jacket is very comfortable to wear because the vent is split open down the middle. Single vented jackets look best on those with a heavy torso.
The Double-Vented Jacket: A top choice among the English. This design adds shape to the garment by putting emphasis on the outside lines of the body. A double-vented style allows for a lot of movement, especially when the wearer is walking, thus creating an attractive silhouette.
Fit: Most likely if you walk into a store and slip on a suit from the rack, it will not fit correctly. Tailors are hired by the store to make adjustments, yet keep in mind there are three critical criteria when shopping: the shoulder and chest, the armhole, and the coat length. Remember that the widest part of the body is the distance across the chest and the upper arm. Also, when trying on a jacket for size, consider the jacket's shoulders. Make sure they are wide enough to allow the line down the arm from the top of the edge of the shoulder to fall perpendicular to the ground without bulges. Last, for a jacket to fit properly it should be broad enough across the chest to feel comfortable when buttoned.
Style: Depending on your body type, certain jacket and trouser styles and fabrics may compliment you better than other men's clothes.
Athletic Build: Athletic cut works best for this body type. This suit jacket features a larger drop. A drop is the difference between the jacket size and pants. Usually suits have a six-inch drop which means a 46 suit may have trousers than are 40″ in the waist. This design works best with men who have a big chest, broad shoulders and a narrow waist.
Short, Stocky: Look for single-breasted jackets and slim-legged trousers. Smooth fabrics such as gabardines and worsted wool work best. Avoid bulky fabrics. And don't forget, medium to dark colors are the most slimming of all.
Tall, Stocky: Double-breasted jackets work well because they flatten the abdomen. Also, look for slim-legged trousers. Tall men should consider wider cuffs on trousers to help keep all proportions in balance. If you're 5'10" or shorter, look for narrow cuffs. Stick to fabrics that are lightweight in medium to dark colors. If the material has any pattern at all, the design should remain small.
Short, Too Thin: To give the illusion of appearing taller, shop for three-piece suits. Vertical lines in nubby or moderately bulky fabrics work best. Colors for this body type should range from light to medium hues.
Tall, Too Thin: Shop for bulky fabrics such as tweeds and look for horizontal lines. Double-breasted jackets look well. Look for suits in "Tall" size styles, they will have a longer jacket length and a long rise in the trouser. Consider trousers that have a full cut with cuffs.