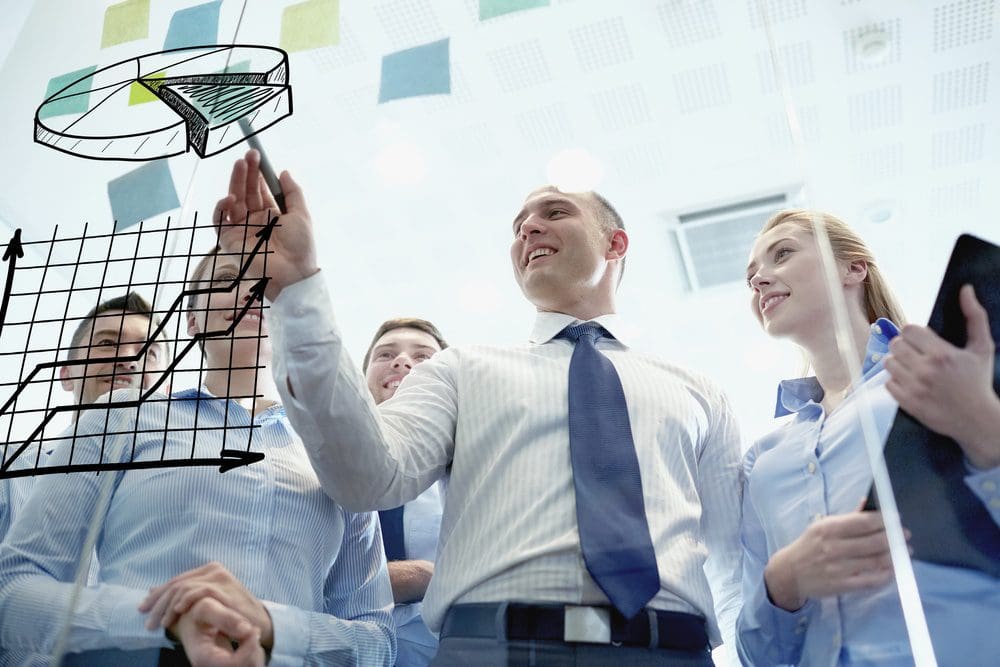 In business, sales and marketing are usually considered to be two separate functions. Although each department focuses on different aspects of a brand's relationship with its customers, it should function with a certain amount of synergy.
Anyone with a background in business will tell you that sales and marketing teams are connected. And understanding how each function works will enable both groups to work together for the greater good of their brand. Let us take a closer look at each of these functions.
What Is Marketing?
Marketing refers to the actions taken by a business to promote the selling of products or services. This is achieved through proper market research of your product and the existing environment.
The main focus of any marketing department is to draw in potential customers or clients and maintain a good relationship with them. Marketing strategies may vary depending on the nature of the business and at times may include networking, attending business dinners, hosting promotional events, and even writing thank you notes.
In recent times of the last decade, digital marketing has become a key area of focus for business owners. This is because of how customers research and buy products and services has shifted toward digital (social media, Google, etc.). Through digital marketing, brands can address changes in customer behavior instantly. This sort of instant feedback helps to generate better leads and has a positive effect on business growth.
Whether it be marketing for your products or marketing for your services, it is essential that you have a proper plan. PracticeBloom is one such digital marketing agency that can help you identify more oncology patients through screening.
What Is Sales?
The term "sales" refers to all the activities that are involved in selling a product or service to a customer. Businesses have dedicated sales teams whose primary focus is to reach out to potential customers who have shown an interest or fit the description of their targeted audience. Their invaluable efforts, empowered by some of the popular sales training courses, more often than not lead to sales, satisfied customers, and revenue for the business.
Why It's Important For Sales and Marketing To Connect
Marketing aims to develop a relationship between the brand and potential customers by providing them with information and knowledge about their products and services. They nurture these relationships through advertising campaigns. Doing so ensures that customers return and helps to maintain their interest in the brand's future offerings.
After the marketing team has enticed the audience, the sales department is tasked with closing the deal. The sales team develops a more personal relationship with the customer. They aim to ensure that customer interest evolves into a sale of a product or service. They do this by addressing the customers' specific requirements and provide customized solutions to their needs.
Because the relationship between sales and marketing is continually evolving, it is crucial that these two teams can collaborate effectively.
In recent years marketing teams can hold onto leads for a more extended period which makes it easier for the sales team to connect with potential customers.
By working together in this way, the sales team can close deals more effectively. This means that the marketing teams' efforts aren't wasted. And the business can generate more revenue as a direct result of this teamwork.
Therefore it is essential that the sales and marketing teams understand the value and relevance of each department.
How Sales and Marketing Can Connect More Effectively
It's crucial for the sales and marketing teams to realize that they share the same goal, which is working to grow the business. Both sides want to acquire more customers, increase brand awareness, and generate profits. While each team plays a different role, they share the same end result.
Buyer personas ensure that both teams targeting the same customer group and addressing their needs and concerns effectively. This also helps to align the decision-making process between each team, allowing them to prioritize the same things.
Having a proper line of communication between the sale and marketing teams is essential for effective collaboration. This can be done by holding combined departmental meetings for the sales and marketing teams. These meetings can be used to set out shared goals. It's also an excellent way for each team to deliver feedback regarding each department.