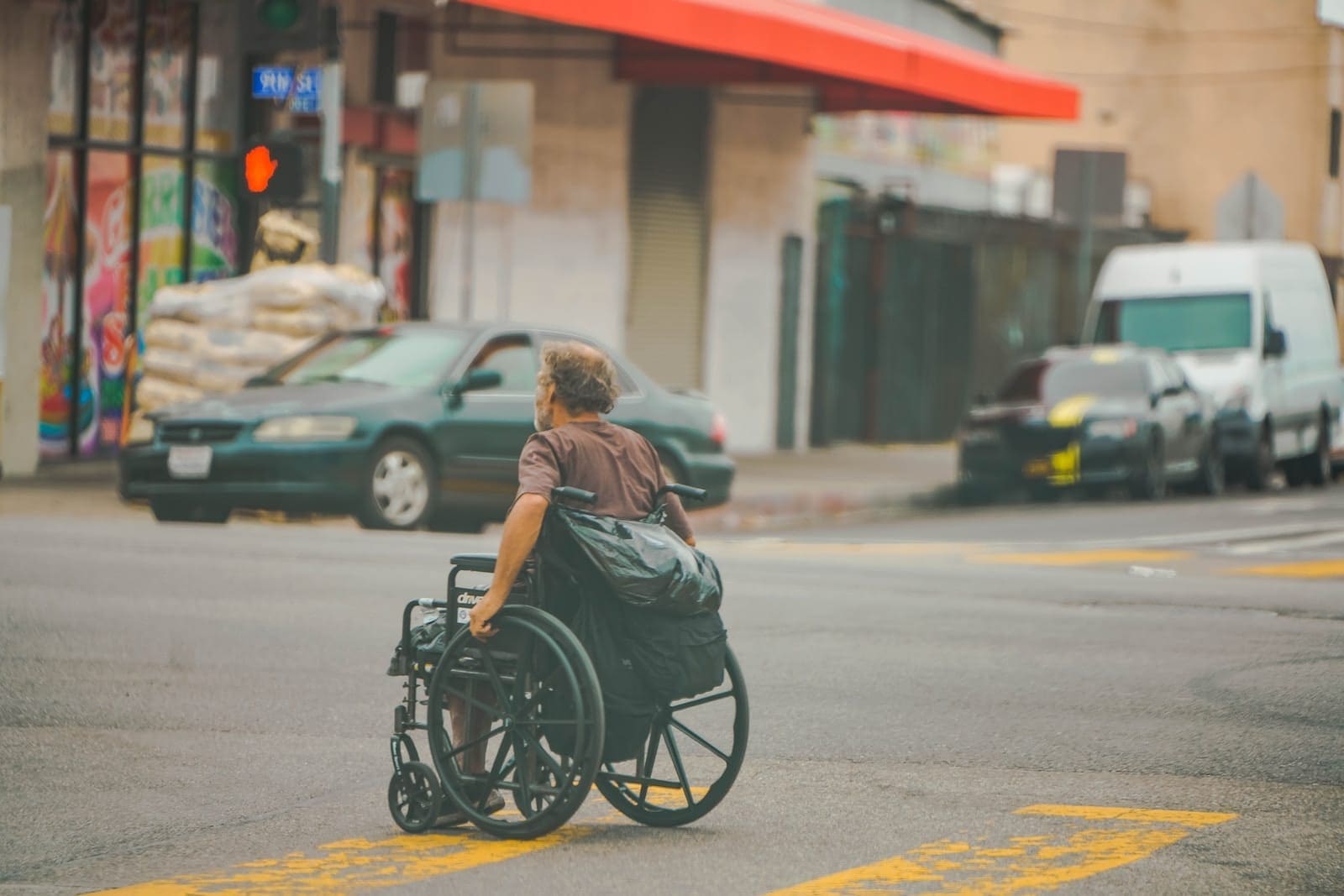 Accidents happen to people every day. Someone may get into a car accident or get diagnosed with cancer. Or, someone may break their legs and are unable to walk for a length of time.
If you're working, coming down with an illness, or getting injured can impact your income. In some cases, you may not be able to work at all.
You may think an accident won't happen to you, but that's not always the case. If something were to happen, would you be able to provide for yourself? Or, would you be able to provide for your family?
That's why having disability insurance is in your best interest. It's a way to safeguard your salary in case you were to experience a disabling illness. Knowing there's a safety net should something happen is a significant stress reducer!
In this article, I'll dive into why you need disability insurance by providing a few arguments. But first, here's a brief explanation of how it works:
Short-term disability
Short-term disability lasts from one to three years and covers a portion of your salary. Every month you get paid up to a certain amount. Some policies, for example, may provide $3000 per month based on your salary.
Long-term disability
Long-term disability is a policy that lasts a lot longer. Many insurance companies offer long-term policies for up to five years. Usually, disability insurance will cover you up until the age of 67.
With long-term disability insurance, you have the option to add on extra riders. An add-on to your policy, such as a residual disability rider, can help protect you further. With this rider, you can collect some of your disability benefits even if you're not fully disabled.
Here are some optional riders a company may offer:
Accidental death and dismemberment (AD&D)
A cost of living adjustment (COLA) which protects against inflation
Residual disability riders (mentioned above) that'll payout if you're able to work part-time.
So how can disability insurance protect your income? Here are some arguments on why having this insurance can save you during hard times.
1. Many Companies Don't Offer It
Believe it or not, but not every company includes disability insurance as a benefit. If you're uncertain whether your company offers it, get in touch with human resources.
You may be currently looking for a new job. If so, bring up disability insurance if you reach the final stages of an interview. You may be able to negotiate it as being a part of your salary benefits. It's something you can't do without, so make an effort to get it included before accepting the job.
2. Or Companies Offer It, But Coverage Is Inadequate
Some coverage is better than no coverage at all. But if your company doesn't cover a lot, buy a policy individually from an insurance company.
Generally, companies provide short-term insurance. But it only replaces a small amount of your salary and isn't enough to keep you afloat.
Do the research and find out how much your employer's disability insurance would pay. You'll likely need to take out an individual policy that would go into effect.
3. One-Third of Employed Americans Will Get Disabled
Research tells us that approximately one-fourth of employed Americans will get disabled. And that injury, whether temporary or long-term, won't allow them to work.
Based on that research alone, it's wise to consider disability insurance. Imagine how stressful it would be to find out you can't work for a month or several months. Having disability insurance can ease that strain and come to your financial aid.
In the same way, only one-third of Americans have disability insurance. One American survey found that some don't have insurance because their employer doesn't offer it. Or, another reason is they feel they're healthy and won't need it.
But as I disclosed, it turns out more people get disabled than many tend to believe!
Conclusion
In closing, you insure your car, health, and home. So why not protect your income?
Ironically, having income security enables you to pay for all your other insurance. Say you're unable to work due to a disabling illness. Then disability insurance can provide the money you need to pay your bills and insurance!
Not having disability insurance is a common financial error, but it's one you can rectify. Look into getting a policy that could be your lifeline in the event of an emergency.
Plus, to follow through with your financial goals, you must have a foundation. Disability insurance protects your paycheck. Having that shield of defense is something you can't go without!