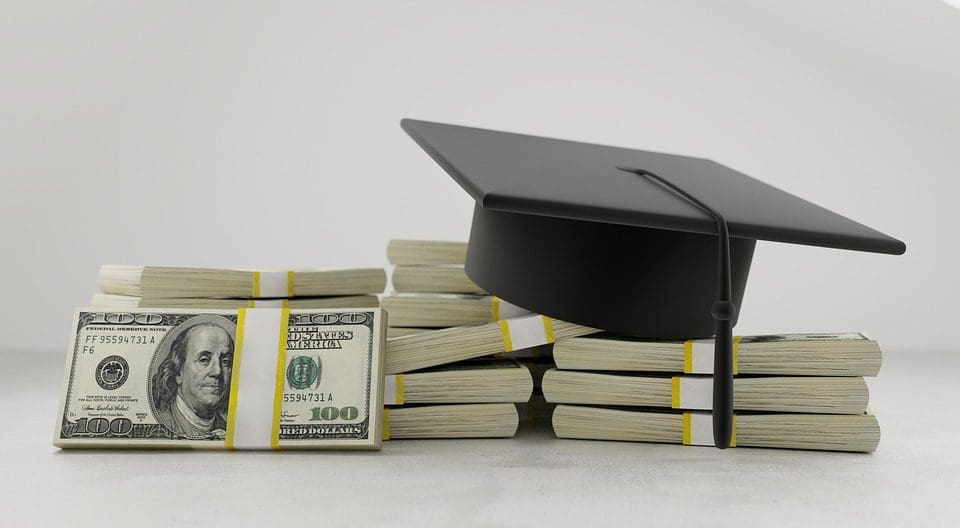 Suneeta and Ajay were in for quite a shock when they approached a famous kindergarten school for their three-year-old daughter Tina. The school informed them that admission would require immediate payment of fees totaling a lakh. Keen on securing the best education for their child, they immediately began to look for ways to pay for their daughter's education. Difficult though it was, they managed to make the payment and secured a spot for their daughter in the Pune school. Meanwhile, they also learned a valuable lesson that just savings would not cover the future educational costs for their daughter, and they would have to start actively investing to be able to afford to pay for her dreams to come true.
Affording a quality education in India and even abroad has become an expensive proposition, with rising costs due to high levels of inflation. While the best schools and colleges do offer a variety of perks with higher costs, they are quite difficult to afford for regular middle-class families.
Thankfully, there are investment plans out there that allow parents to save up and build up a corpus for their child's education. The Assured Education Plan will enable parents to save systematically for 17 years, by paying premiums for as little as Rs. 2,000 a month or Rs. 20,000 a year. It offers three options for receiving guaranteed payouts, which allows parents to pay for the essential milestones in their children's educational journey. It is the best investment plan for child education, which also provides for tax exemptions as per law.
Read on to learn why the best investment for children means availing the best investment plan for child education. 
It will reduce the financial burden:
Even with both parents working, inflation has pushed up educational costs to unaffordable rates. A family has a lot of expenses, and education will be one of them, which is why it shouldn't suck up the family's entire savings. An education plan is the best investment plan for your child since it allows them to follow their dreams and achieve everything they want to lead their successful individual lives. The Assured Education Plan also provides continuous protection for the child's education, even if the parent dies unexpectedly.
Saving exclusively for the child's education:
Running a family involves a lot of expenses, and saving up for the child's future education is a difficult proposition for a middle-class family. This is where investment plans really come in handy because the best investment plan for child education will ensure that a significant corpus is saved up by the time the child is ready to pursue their higher education in whichever field they wish to be a success at. A child will never feel like they will not be able to pursue their dreams through the support provided by the best investment for children. Additionally, plans like the Assured Education Plan also allow for payouts at strategic milestone moments, which ensures that any short-term educational goals can be met as well, without dipping into the family's resources.
Protecting the child even if the parent isn't around:
There is no way to guarantee a parent's presence in a child's life. Unanticipated accidents may occur, and a parent might no longer be around to provide for the child. To avoid such unfortunate incidents when a parent may no longer be able to help the child out financially owing to their unexpected absence, the best investment for children comes in the form of the Assured Education Plan, which provides a Death Benefit. This feature allows for future premiums to be waived off, while the Death Sum Assured is immediately paid to the family to ensure they do not face any difficulties financially in the absence of the parent.
A child's education is the weapon with which they are armed by the parents, and no parent wants to fall short of funds in assuring their child the best education that money can buy. Investing in education is the best investment plan for  your child, and it is essential to ensure well in advance that funds will never be the reason they fail to achieve their dreams in life.