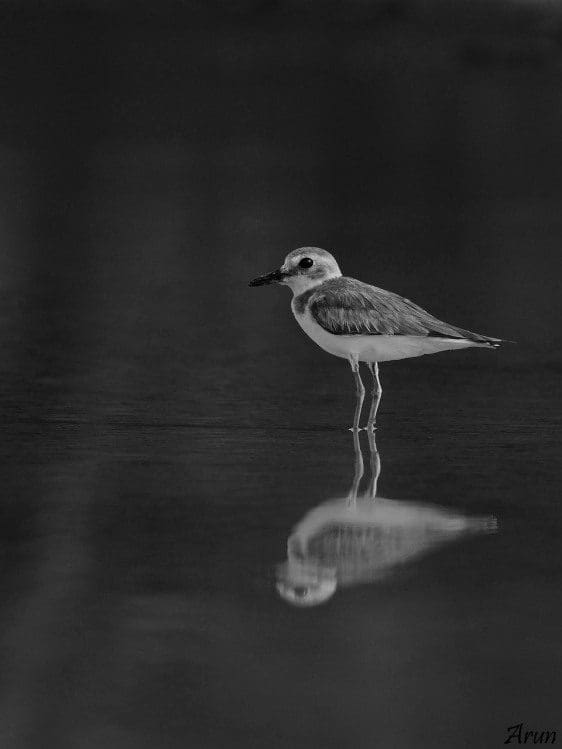 Happy 2nd World Shorebirds Day – Sep 6th.
Birds are one of the most beautiful creations of Mother Nature. Their colors, calls and behavior mesmerize anyone who observes them. Unfortunately, we have become too busy to stand still and enjoy a bird's song. The nesting crows in the neighboring tree, a Myna searching for water, a bulbul hurrying to build nest for its family, lapwings screaming at your sight from a far distance, tiny sparrows puffed up because of cold, fast fluttering sun-birds looking out for the sweetest nectar, high –flying raptors and those water birds shaking off their excess water after the bath. Have we not missed those beautiful movements?
When I started photography more than two years ago, I had no clue about what I would be shooting! One fine weekend, birds caught my eyes and from then on, I have been shooting them every weekend. The sheer variety of colors and their quick movements make bird photography a challenge, and I haven't felt like changing my subject.
The birds which come to the coastal part of Karnataka fly from Central-Asian Fly Path. They breed in the winters up in the north (Alaska and other places) and fly down to coastal region when it gets too cold. These waders come in varied sizes from the small least sandpiper, weighing as little as 15.5 grams to the beach thick-knee which weighs about a kilogram. This year, they have already started coming to the coast, a little early though. Lesser sand Plovers are already in our coast and we are expecting a few more of them. We are also looking forward to juveniles of many other species, which are a photographer's delight.
Sadly, we haven't been the nicest of hosts to these wonderful creatures. Human activities are spoiling the coast line, altering land use, and disturbing the birds' food sources. Regular counts have shown that there is a decline in the number of winged beauties visiting the Mangalore coast. In order to create awareness about these issues, September 6th 2015, is observed as 2nd World Shorebirds Day. On this day, let's remind ourselves that we share the planet with many creatures, but not own it. In fact, it's our own responsibility to make sure that not only us, but all our fellow inhabitants have a great time on this wonderful planet.
Article and photos by Arun Mysore. Tweet @ArunMCMysore.