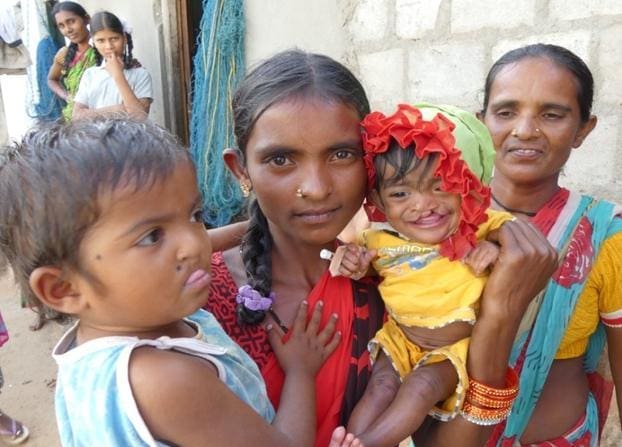 With a staggering population of close to 1.3 billion, our country has a large quantity of underprivileged children, where 1 out of 700 of these kids are born with cleft lip and as well as other congenital facial malformations. These kids who suffer from such abnormalities belong to the weaker section of the society and they are unaware that it is curable and can be treated through a small surgical procedure. As per the statistics, one in ten children born with this malformation hardly get to see their first birthday. So many children die because of paucity of funds.

In order to drive change and bring a smile to their lives Akila Bharatha Mahila Seva Samaja (ABMSS), a Bangalore based non-governmental organization formed to promote the social cause of child and woman welfare, has created a crowdfunding campaign on ImpactGuru.com to help facilitate these surgeries. After taking note of the issue, they have started two projects in Coorg and Mysore, and slowly they have expanded the campaign pan India. They support these young kids through medication and surgery; ABMSS lets them have a second chance at life itself, while gifting them a smile.
ABMSS is a registered charitable society which provides comprehensive care to underprivileged children born with cleft lip and palate and other congenital facial malformations. ABMSS finances free surgery and necessary ancillary care for those in need at 22 partnered hospitals across the country and supports over 2,500 children every year. Counseling and awareness are also major work of the organization.
The fundraiser for the campaign has successfully raised INR 1,75,689 for the underprivileged children's help.
About Impact Guru
ImpactGuru.com is India's largest tech-for- good venture that provides crowdfunding solutions to empower individuals, NGOs, and social enterprises to raise funds for medical emergencies, personal needs, creative projects or any social cause – big or small. The company was incubated at Harvard Innovation Lab's Venture Initiation Program in USA in 2014. It has raised over Rs. 329 crores so far for various causes.